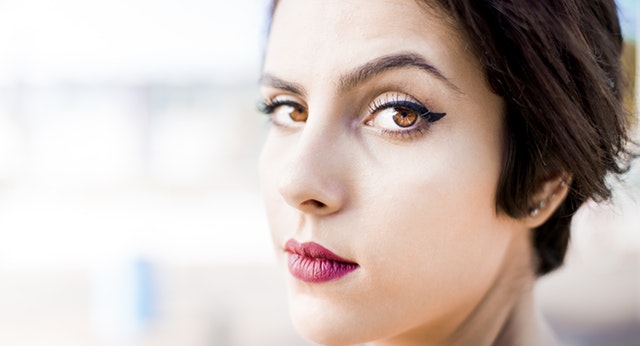 Think you need a posh moisturizer cream to keep your skin moisturized?
Think you need an elegant sunscreen lotion to protect your skin from the sun?
And do you think that you need a costly anti-aging cream to keep your skin fresh and young?
Ditch those thoughts.
You can keep your skin moisturized, clean, acne-free, beautiful, fresh, young, protected and achieve much more from a few items that are already in your kitchen.
Sounds too good to be true? Let me tell you what they are and how they can do good and great things to your skin!
Yoghurt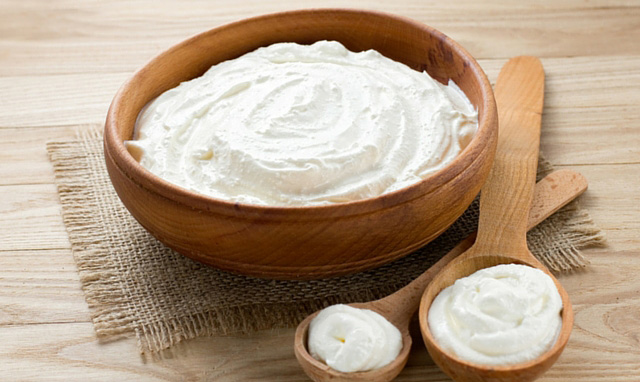 I treat my skin with yoghurt every once in a while. Once in two weeks, to be precise.
Yoghurt is rich in vitamins, probiotics (the good kind of bacteria) and it has lactic acid that is not only good for your skin but also good for your hair.
And treating your skin with yoghurt is not a challenging thing. It doesn't take more than 2 minutes to get it done.
Yes just grab the cuppa yoghurt and apply it to your skin (face + neck). How long do you think its gonna take?
Of course you then have to wait for 10–20 minutes before washing it off with cold water.
Do you know what benefits your skin will get by doing the above simple thing? Here are a few goodies –
yoghurt helps in skin whitening
it helps lock in your skin's moisture
it can iron out the wrinkles aka it is a great anti-aging treatment
it can heal blemishes and also can cure skin discoloration
And these are only a very few of the good things that yoghurt can do.
Honey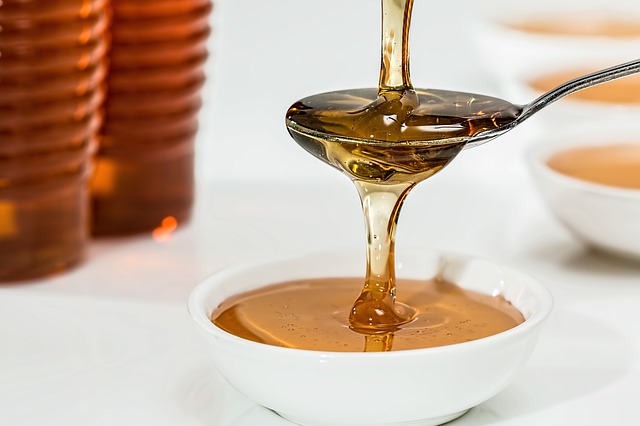 OK. I admit it. I like to eat honey (who doesn't, huh?).
I like to start my day by drinking honey + cinnamon in lukewarm water and I find that it boosts my mood and makes me write in a really focused manner.
FYI I do most of my writing first thing in the morning and this drink gives me a great boost.
I heard that this drink is good for my heart and that it also controls blood cholesterol.
Now coming back to the topic of this post, honey is a super duper moisturizer.
If you feel that your skin is drying out, use honey to lock back the moisture.
Rather than using honey alone for skin, I like to mix it up with the other kitchen ingredients to make the treatment much more effective.
I usually do a yoghurt + honey treatment.
The combination soothes the skin, makes it flawless and glowing the next morning. I also do a honey + olive oil treatment.
I mainly use the oil to be able to easily apply honey and I also like how the mixture feels on my skin.
If your skin is dull (due to over exposure or if you just had a long day) spreading honey on your face will rejuvenate your skin and make it fresh and radiant.
Honey and milk can make your skin look younger and fresh.
As you can see honey mixes well with a lot of other stuff and gives pure goodness to your skin – it is a great skin care expert that's available in your kitchen.
Lemon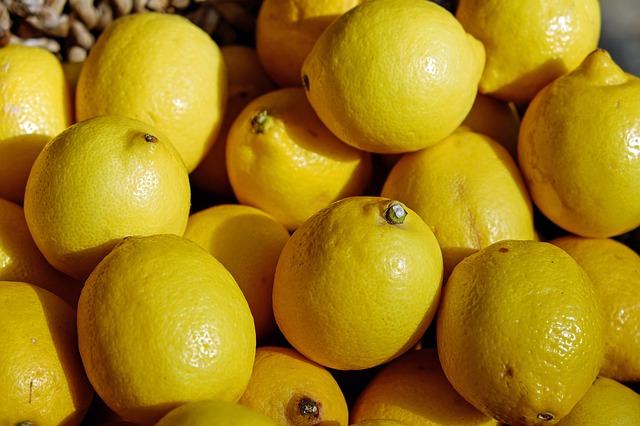 I have to make a confession here. This one is not for everyone. At least this is not for me.
But I've heard many success stories about lemon, so I thought I would share this little wonder with you.
Unlike honey, yoghurt or potatoes, lemon is not very gentle on your skin. And it doesn't suit all skin types.
Nevertheless, lemon is really popular for brightening skin tone. It can be little bit harsh and irritating to the skin, especially if your skin is sensitive.
Also if you have any cuts or slight blemishes, you could find a tingling sensation if you use lemon on your skin.
But still, I recommend lemon to keep your skin fresh and flawless.
If you are concerned about the harshness, dilute before using it on your face or you could also mix it up with soothing elements like yoghurt or honey.
An important side note – if you have to go on the sun for the next day don't treat your skin with lemon. This will darken the skin.
Potato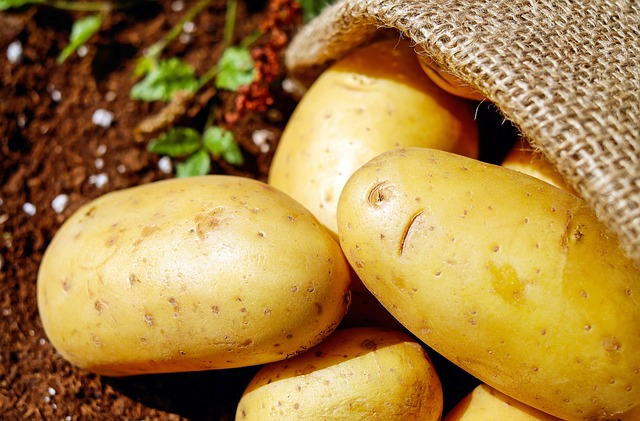 Can you imagine? Yes that was my first reaction when I learned that potatoes can do wonders on my skin.
I didn't believe it until I tried it out on my skin and saw the results. In the case of potatoes the results are kinda instant.
So if you are one or two days away from a party or an important occasion and if you want a quick solution to make your skin beautiful, potatoes are the ones you should go for.
Unlike other facial treatments that require a few days or even few weeks of treatment, this will be a quick fix (and I love quick, last minute fixes on my skin).
Potatoes are known for lightening your skin tone. And you don't have to go through tough methods to make it work.
Just wash the potato in cool water to remove dirt.
You will need either 1 big/medium sized potato or 2 small ones. Peel off the skin completely, and wash it once again to get rid of any skin or dirt.
Now, using a fine grater, grate the potato into a bowl. If you have something to mash it, use it to mash it manually.
Or you can use a blender to blend it to get a finer consistency. You will now be left with minute potato granules covered in some potato juice.
Spread the mashed potato along with the juice on your face. Do not let the juice enter your eyes.
Once you have completely covered your face, cut two slices from another potato and cover your eyes.
Sit back with your eyes closed for about 15–20 minutes.
Wash your face with cold water and pat dry. That wasn't hard, was it?
You could optionally add lemon juice to this but be warned that lemon can be a little bit harsher on your skin compared to potato.
Olive Oil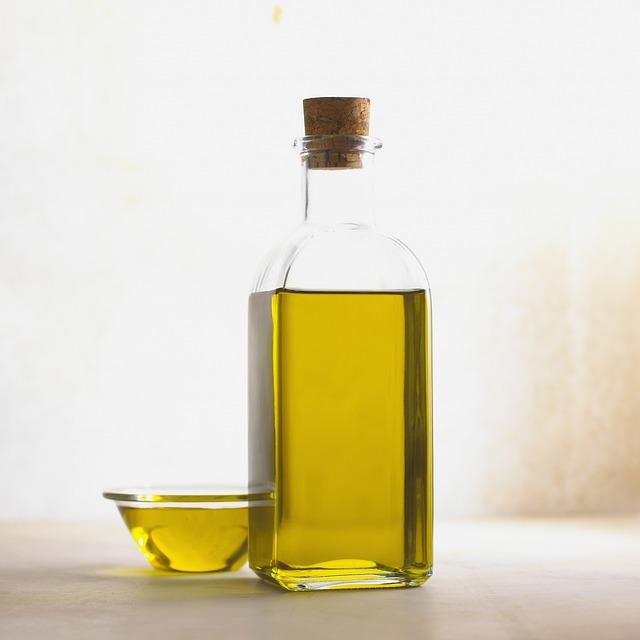 This one is my favorite and I can't live without it! I use olive oil all over my body. Right from my hair to my feet!
Oiling my hair using olive oil really did wonders and helped my hair grow (its not about the length for me, I already have slightly more than waist length; but I wanted more volume).
And it is great to treat my cracked feet.
I treat my skin every other day with olive oil. My skin is not the dry kind, but it does dry out occasionally.
And olive oil helps me to keep my skin moisturized. And contrary to what I hear very often, olive oil HELPS me with skin breakouts.
And when I say I "treat" it is not a complicated process. Just 15–20 minutes before my evening shower, I generously apply olive oil on my face, skin, hands and feet. I then do the shower.
Once in a while I do mix up olive oil with any of the above mentioned ingredients – if I have a special occasion or an evening out.
Olive oil not only helps moisturizing but it is popularly know to diminish black spots (caused by pimples or cuts or even small pox marks).
But this is not a quick treatment. You need to apply olive oil regularly on your skin to see best results.
Natural ingredients for skin: The verdict
I hope you found these tips useful. All the items mentioned above are not expensive; they are probably already in your kitchen.
They are part of a frugal living system if you follow one of them.
And as I mentioned before, since they are already in your kitchen, nothing should stop you from trying them out.
If you tried out any of the above, be sure to post your experience about it.
Let me know if anything can be improved; if there is an additional secret ingredient that can give even more awesome results, you are very welcome to share it here!