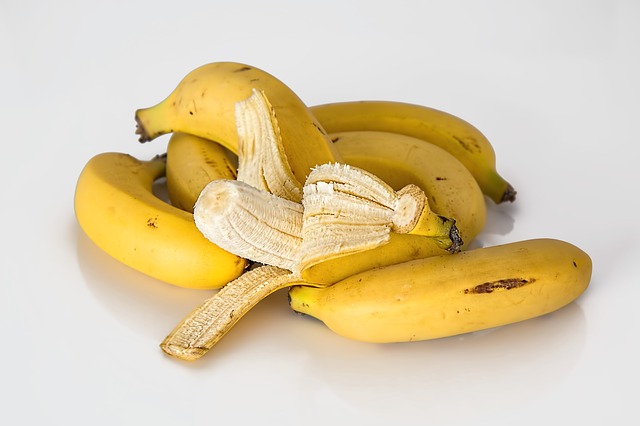 Banana is a great source of nutrients! The fruit is delicious and offers great benefits when consumed internally.
But banana is also known for its benefits for skin and hair. Since it has a good nutritional value, treating your skin externally with banana will give you good instant results.
Let me share the banana face mask recipe that I recently tried and worked very well for me.
Moisturizing Banana face mask recipe
So here it is!
Take one medium banana or half of a big banana. Don't throw away the skin. Mash the banana throughly either using your hand or a blender; make sure there are no pulps left.
Now add a tablespoon of honey. Raw, organic honey is best. But any kinda honey will do.
Next add 2 tablespoons of plain, unflavored Yoghurt. Again, organic yoghurt is great, but any kind of Yoghurt will do.
Just give all the items a good mix with a clean spoon and you will have a wonderful mask that is pasty in consistency.
The mask won't drip unless the banana is too ripe or if the yoghurt isn't thick. Otherwise, this mask will be at the right consistency to be applied over the face as a mask.
How to use the banana face mask?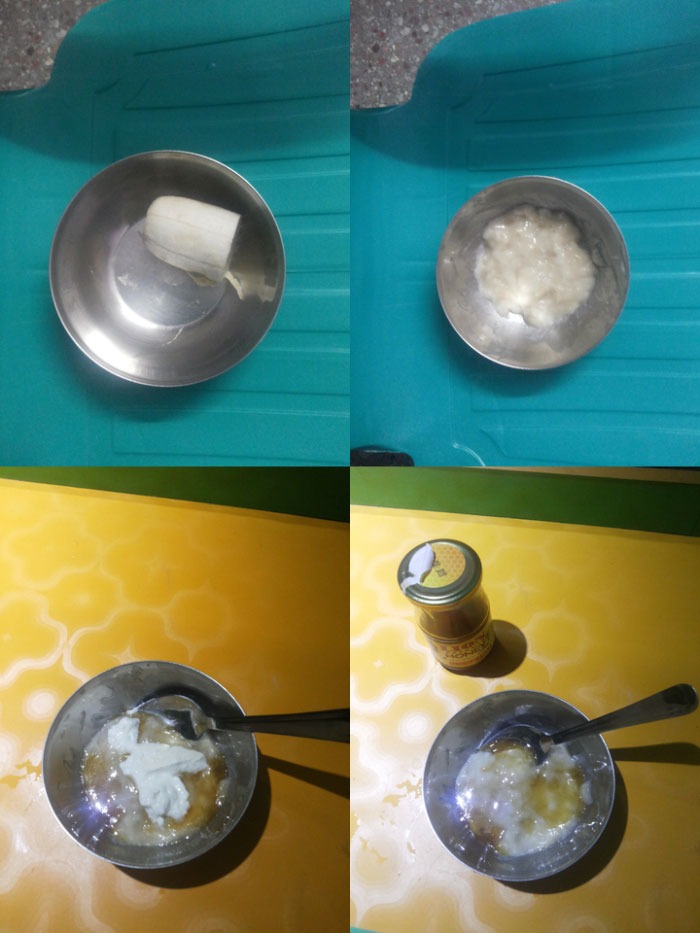 Before you would take a shower, tie your hair back so it doesn't fall on your face. This face mask does feel sticky (because of the honey in it) and will make a mess when applied on your hair. So make sure your hair doesn't come in the way.
Now apply the mask over your face, and neck. You may also use the mask on your hands and leg if you wish. Now, grab the banana skin and place it over your eyes (with eyes closed, of course!) and sit back and relax.
You can set a timer for 15 minutes. 15-20 minutes is sufficient and will give you a good time for the mask to do its magic.
Once the time's up, you can step into the shower and clean yourself with cool water first. Banana pulp will be stuck to your skin so make sure you give a nice and good wash to remove all of the banana from your skin.
Once you have cleaned yourself nicely with cool water, apply a mild soap and wash once more. Once you are done, don't forget to clean the bathroom floor or shower area.
Banana is slippery and will make your bathroom slippery too.
After the shower you may use a moisturizer but that is totally optional. I didn't use a moisturizer.
What effects did I see on my skin?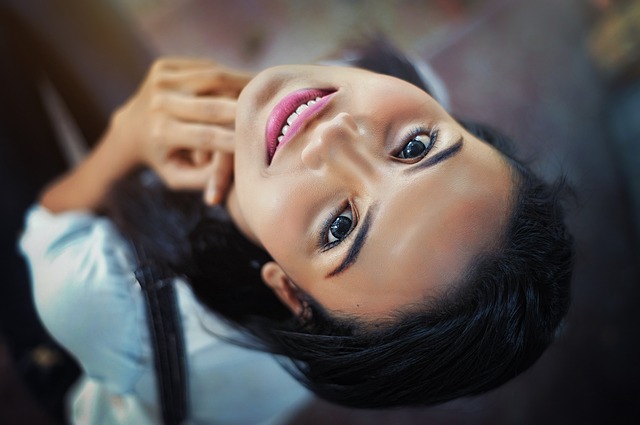 For one, my skin felt really soft and supple. I also felt that my skin was moisturized nicely.
I had some little breakouts on trying out a new foundation and this face mask had it cleared out the next morning.
I had one pimple on my forehead and the next morning I saw that it was significantly suppressed (although not totally gone).
Both banana and yoghurt in this face mask have a nice cooling effect on the skin and I guess that is why my pimple was silenced.
Overall I liked how my skin looked and felt.
Try out this banana face mask and let me know what results you got!