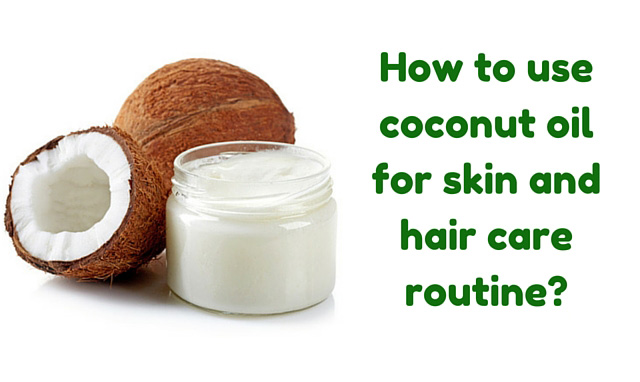 Coconut oil is a wonder thing that has various amazing uses in skin care, beauty, health and cooking.
I love coconut oil for this reason. It plays a crucial role in many areas ?
Besides that, coconut oil is rich in many good things – and, medicinal properties. For one, it is antibacterial and anti fungal. This property boosts its medicinal importance.
It is rich in moisture, and hence great for your skin and hair.
And, it is rich in vitamin E, the vitamin you absolutely need for your skin and for your inner health!
I can go on talking about the properties of coconut oil but that's not the point of this post.
So let's get to talk about using coconut oil in your skin and hair care routine.
Moisturizer
This is one of the prime uses of coconut oil. It has a lot of moisture in it, and hence acts as a great moisturizer both for your skin and your hair.
Coconut oil is therefore used as a base in many of the commercial moisturizers. The moisture level in coconut oil depends upon the type of coconut.
Whether it is dried tender coconut or the well dried kernel (copra) highly decides the amount of moisture in the oil.
If the oil is extracted from the well dried kernel, apparently the moisture content will be lesser compared to less dried kernels.
Nevertheless coconut oil has a great moisture content and hence you can use it for all things moisturizing.
It is the main ingredient in my homemade moisturizing lotion. And I use the lotion everyday after shower.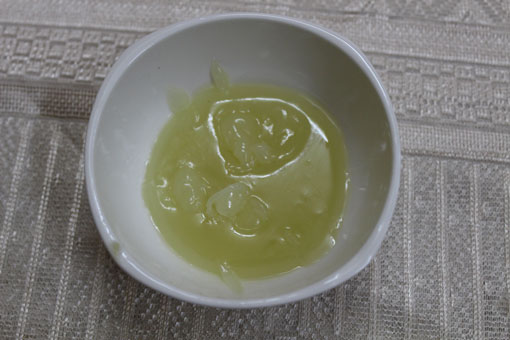 I use it on my son's legs and it helps the mosquito bite scars to go away!
The beauty about using coconut oil for moisturizing is that the moisture is long lasting but it doesn't get greasy on your skin.
The oil is very light and hence blends well on your skin.
Apart from using in the moisturising lotion I use it plainly directly on my skin whenever I feel the need – on my ankles, knees, arms, wrist etc.
Here's a post that talks about using coconut oil for cleansing and moisturizing.
Medicinal uses
Although this doesn't directly mean beauty and skin care, if you have blemishes or burns on your skin, and if something cures it, it can be considered a beauty remedy, right?
Yes, coconut oil is great for topical usage and it cures burns and burn marks.
It soothes blemishes and skin tan. And helps to reduce acne scars.
Coconut oil is also great for soothing and healing burns.
Believe me, I'm NOT exaggerating.
In scrubs
Scrubbing is a very important skin care routine. You should use a nice, natural scrub at least once a week to refresh your skin.
Scrubbing your skin regularly (but don't do it too much!) helps to remove the dead cells on your skin and hence it reveals fresh skin underneath.
Scrubbing also helps to remove the product build up and helps to open up clogged pores.
I mostly use a sugar scrub.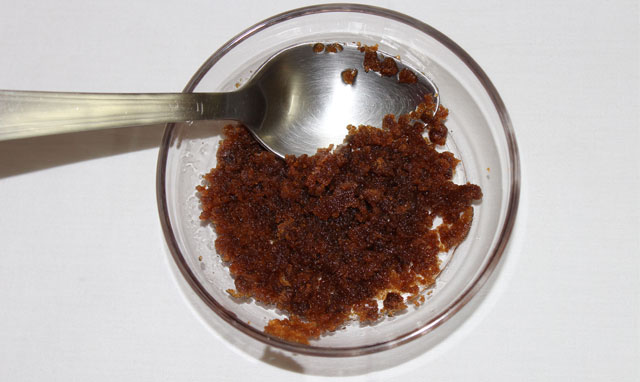 But you can also use coconut oil in a salt scrub. Just replace, sugar with (finely ground) salt.
For deep conditioning your hair
Coconut oil is rich in moisture and is light – hence it acts as a great conditioner to your hair.
It can act as a leave-in conditioner. Or a deep conditioning oil.
To use as a leave-in conditioner, wash your hair with shampoo and once it is dried completely, take a few drops of coconut oil in your palm, rub your palms together to warm up the oil a bit and apply to your hair.
You can also apply the oil to your scalp (in little quantities). Make sure to run your fingers through your hair for best conditioning effect.
When applied like this, coconut oil will also help you tame fizz.
To stop hair fall and promote hair growth
Coconut is well known for its anti-hairfall properties. Consistent usage of coconut oil will help you keep your hair fall issues in check.
And coconut oil can also promote the growth of new hair.
You could simply massage your hair with coconut oil every day or every other day for about 10 minutes and then wash it off.
Or you could use this DIY hair oil recipe of mine.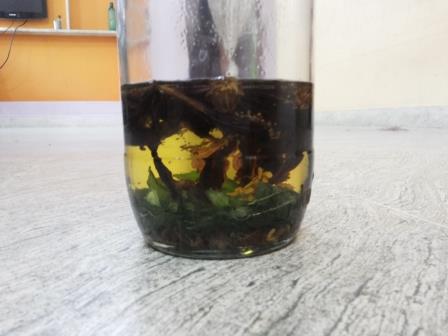 Other uses of coconut oil in skin care, hair care and beauty regime!
Use coconut oil for chapped lips. Apply before you go to bed at night and have fresh glowing lips in the morning.
Apply coconut oil on your eyebrows and eye lashes (you can use a mascara brush) at night to have glowing eyebrows and lashes.
If you wash your hands a lot with a hand wash, your skin could dry out. Apply coconut oil to solve this problem.
Use coconut oil to cure and soothe cracked feet. Apply generously on your cracked feet at night, wear socks and be surprised with your soft feet in the morning.
Apply plain coconut oil or the home made moisturizing lotion that has coconut oil in it, everyday before sleep at night, if you want to fight wrinkles and have a glowing complexion.
To shave your legs and arms, you don't have to spend dollars to apply nasty chemicals on yourself. And if you shave quite often, the commercial shaving creams run out soon and can get quite expensive. Just apply coconut oil generously on your arms and legs and shave as usual.
Use coconut oil as after-shave soothing lotion.
If you use a hair remover, you could apply coconut oil after you have dried the area. This will ensure that the skin is not irritated and is free from any blemishes or infections.
To tame fizz in the hair, just rub a little coconut oil between your palms and run your fingers through your hair. Comb as usual. This also adds shine to your hair!
You don't need a commercial, expensive make up remover everyday. Apply coconut oil all over your face and massage in circular motions. Don't leave out the area under eyes and the lashes too (to remove mascara). After about 5 minutes, simply wipe your face with a soft cloth, cotton pad or paper towel. You don't need to use soap after that coz the moisture is worth enjoying and your skin will thank you.
Use coconut oil as a cheekbone highlighter – apply – just swipe a very little amount of coconut oil on your cheekbone after you've done your make up. And, leave it as it is.
Is coconut oil good for your skin and hair?
Of course it is great, not just good. It can help you with various beauty issues as well as act as a remedy.
Since it is a light oil, it doesn't feel heavy or greasy on your skin or hair, which is an additional advantage.
In this post I've given you possible ways to use coconut oil in your skin care and hair care routine. Don't miss out!