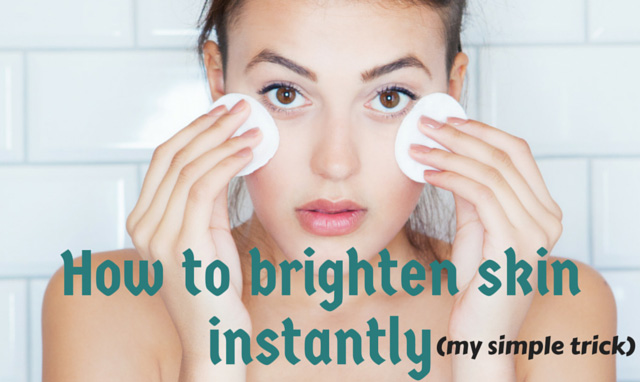 Who doesn't want to have a bright, glowing face? I love to have a bright appearance, especially on special occasions.
And by bright, I don't mean anything related to whitening. I am not a skin whitening fan. I love my complexion. But at times, my face becomes dull after working for long hours.
And if I have to make a public appearance or go out with family, I like to have a bright face.
Unfortunately, I'm not much of a make-up products lover. I do use some, but I don't rely on them for my skin care (or hair care for that matter).
So here we go.
My simple trick for instant bright skin
Two things – Sugar scrub and the water I used to boil potatoes! Sounds crazy simple?
I use this recipe to make my sugar scrub. Sometimes I make it in batches and store. Sometimes I just make a small one-go batch and use it up in one shot.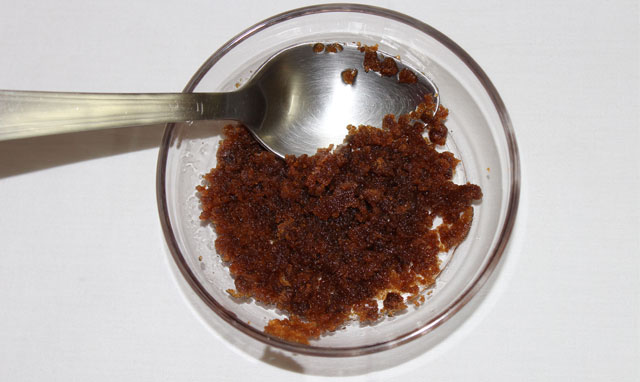 Whenever I boil potatoes, I save the water.
Do this in the shower. Get your sugar scrub and the potato water ready.
Wet your face, hands and feet. Just wet them. Now, apply sugar scrub all over your face, hands and feet and massage in circular motions.
You will find the sugar to slowly dissolve on your skin and spread even. Before it dissolves, it is grainy and hence will gently exfoliate your skin.
The olive oil in the scrub helps to keep your skin moisturised while exfoliation is happening.
Applying the sugar scrub on your face and hands is such a lovely experience.
It will start with a scrub-like feeling and then smoothen over your skin with a moisturiser feel!
Once you have fully applied the scrub, massage for at least 5 minutes to help the scrub do its job.
Don't forget your lips!
After 5 minutes, wash off with warm (not hot) water. Do it near the drain because your tiles will get slippery. Also spread some baking soda on the floor to help exfoliate your feet as well as get the slippery feel off your tiles.
After you have completely washed off the scrub, wash your face, hands and feet with the potato water. In addition to just splashing the water on, make sure you also massage with circular motion.
This will help your skin to absorb the goodness of potato water. Massage for at least two minutes. Then wash off with cool water.
If you are doing it at night, and you are not going out, you can simply leave it as it is. If you have to go out immediately after this treatment, you can wash your face with a mild soap. This is just to remove the oily effect of olive oil from the sugar scrub.
Even then, I highly recommend not to use soap on your hands and feet. This way, the moisturising effect will stay much longer and the oil will be absorbed by your skin over time.
Why does this simple treatment work?
Whenever I do this, I instantly get a bright and glowing skin. Why is that? Because this treatment involves two steps – exfoliation + moisturising and skin whitening.
Sugar scrub does the exfoliation removing all the dead cells and dirt from your skin.
While doing so, in order to prevent your skin from getting irritated, the olive oil protects and moisturises your skin.
Exfoliation is a great way to brighten your skin because all the dirt and dead cells form a layer over your skin making it dull and unhealthy.
Potato works to naturally lighten your skin. Catecholase is the name of the enzyme in potato that has natural bleaching properties.
If you have dark spots or tan, you can rub a slice of potato or grate a potato and squeeze out the juice from it and place it on your dark spots.
Exfoliation followed by skin lightening works great to give you that instant bright and glowing skin.
Try it out yourself. You will see the difference.