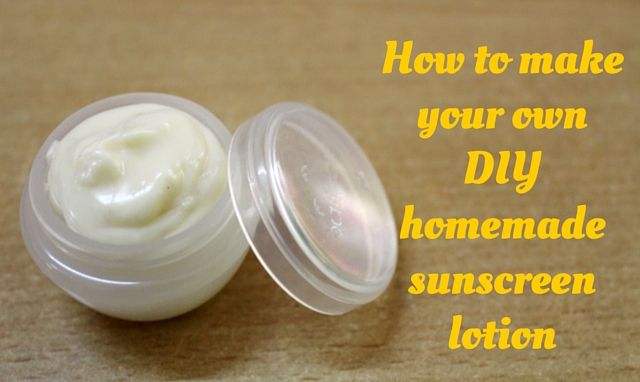 The sun is out. And in the posts about skin tan (this and this), I had mentioned about prevention.
Yes, it is much better to actually prevent situations that could cause skin tan rather than dealing with it.
But if you have got skin tan I've given you natural remedies in those two posts linked above.
So how to prevent skin tan? Of course use a sunscreen before going out in the sun!
And yes, you have lots of commercial sunscreens of course, and if you want to go the natural way – here's my homemade option.
Not only do the commercial sunscreen lotions have nasty chemicals but they also cost high!
Apart from this, basically sunscreen lotions should sit ON TOP of your skin and protect damage due to sun. They should not (need not) penetrate your skin – but most commercial sunscreens do penetrate your skin!
OK, so here's my recipe for homemade sunscreen lotion. I've tested this on myself and my son and we are very happy with the results.
Ingredients for homemade sunscreen lotion
This recipe will help you make the lotion in smaller quantity first, so that you can run a trial on yourself and if you are happy with the results, you can do the next bigger batch.
Recipe for homemade sunscreen lotion
I used a double boiler to melt the oil, butter and wax. A double boiler is nothing but a glass or metal bowl over a pan of hot water.
This is to avoid directly heating the oils. I just used a small metal bowl and let it float on hot water in a saucepan.
I put approximately 1 Tbsp of Shea butter, 1 Tbsp of coconut oil and 1/4 Tbsp of beeswax in a small metal bowl. And I let the oils melt.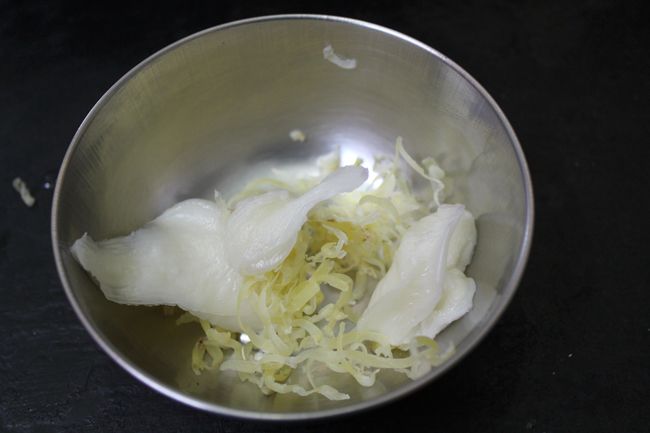 Once everything in the bowl has melted, shake and swirl mildly to let everything mix well.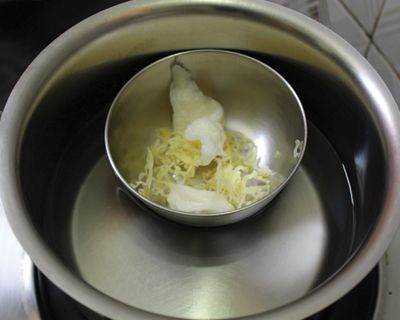 Now, carefully remove the bowl (it will be very hot) from the water and wipe any water from the outside of the bowl.
Be very careful not to let water to get in your lotion!
To this mixture, add 1/2 Tbsp of Zinc oxide (close your nose with a kerchief or pull your T-shirt up to cover your nose; you shouldn't inhale zinc oxide). Stir well to let the zinc oxide mix completely.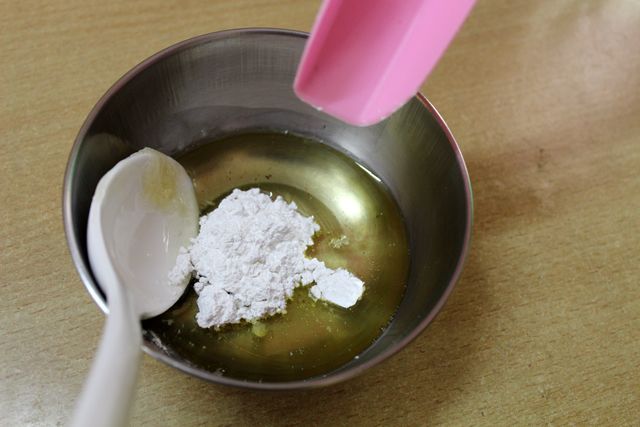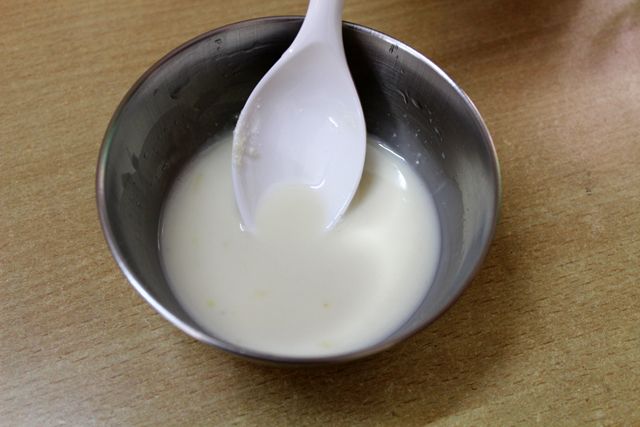 Once the mixture has cooled down a bit, add a few drops of Jojoba oil and mix well.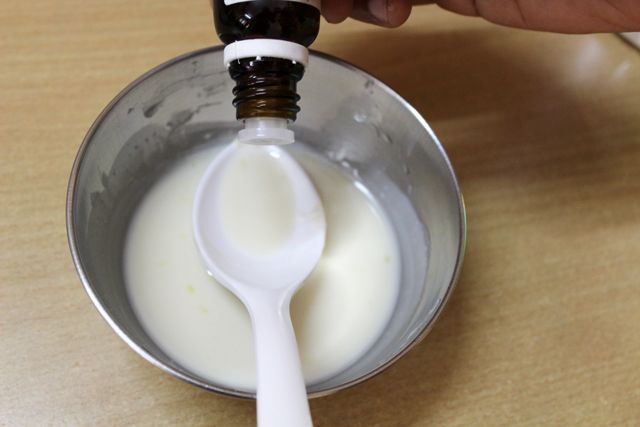 Pour the lotion into your preferred container. This recipe will give you about an Oz of the lotion so you can test it out!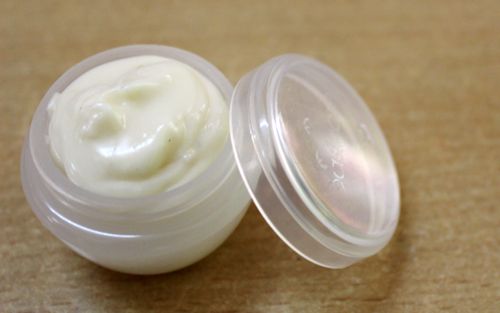 Will it make you white?
Well, I had this doubt too. Once made, the lotion was all white because of the zinc oxide.
But I tested it on myself. When applied, it is white. But when you spread it over your skin, it blends well and you won't see the whitish tint.
Take a look at the picture below.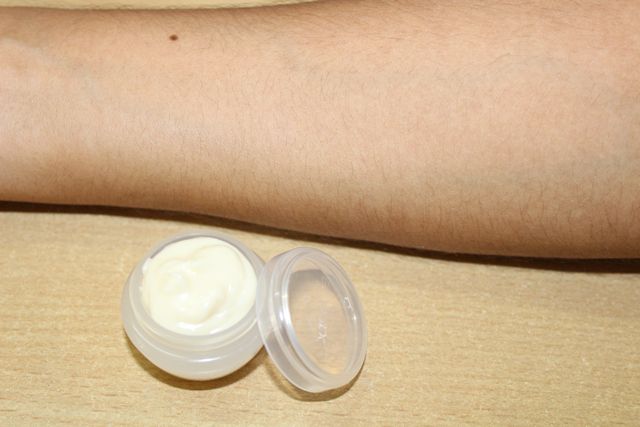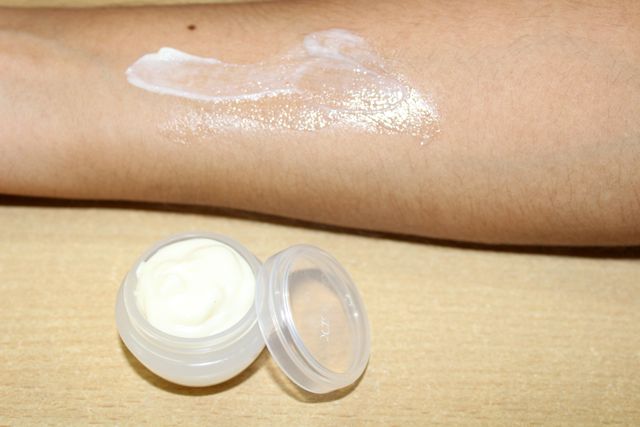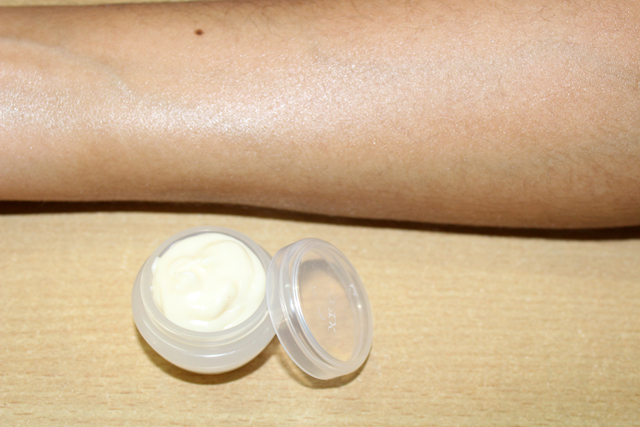 What about the SPF?
We can't wind up a sunscreen lotion recipe post without mentioning the SPF, right?
This recipe will give you approximately 20 SPF since zinc oxide makes 20% of the lotion made.
Works well as sunscreen protection as far as I've tried on myself and on my son. Try out this homemade sunscreen yourself and see the results!