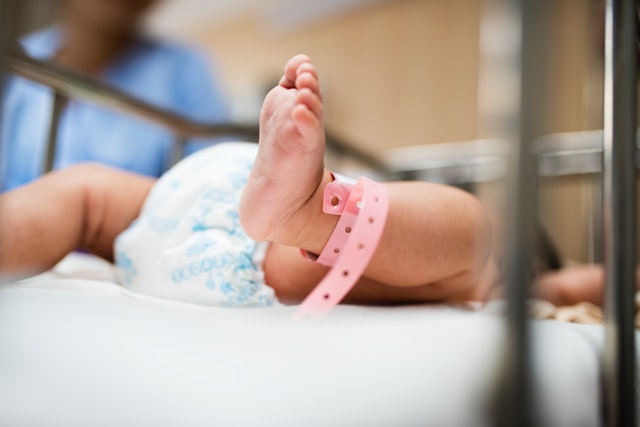 Diaper rashes are pretty common with babies and as a parent, you need to know what type of diaper rash your baby has, what could have caused those rashes, and how you can treat diaper rash.
There are different types of baby rashes that you may encounter while your baby uses a diaper:
Chaffing: This type of rash is the most common. You will find small red spots in and around the high friction area.
Yeast Infection: These types of rashes tend to spread from areas between thighs and abdomen area of your baby. Normally, these rashes are of bright red color and easy to spot.
Eczema: Itchy, scaly, dry red patches that tend to bother your baby a lot.
Intertrigo: This type of rash causes your baby's skin to have red patches that might ooze yellowish pus.
Cradle Cap: This type of rash is normally seen in baby's head. But these red rashes with yellow scale can also show up in the diaper areas as well.
Impetigo: This type of infection is caused by bacteria and tends to produce large blisters on the soft skin.
So, now that you know the type of diaper rashes, here are the most frequent reasons why your baby is having diaper rashes:
Diaper changing schedule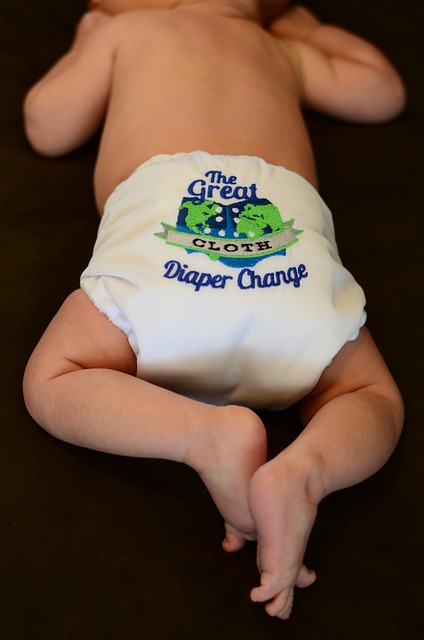 Diapers can be harmful for your child's skin. Wearing them for a long time or not having enough free time can cause irritation and in the long run, it can cause rashes too.
While wearing a wet diaper for long hours might cause rashes due to the enzymes present in baby poop, a dry diaper can cause the same due to the friction against those soft bums.
This is the reason why changing wet diapers from time to time and even letting your baby have a free time is a real good idea.
Yeast infection
It's another of the common reasons why babies tend to suffer from diaper rashes. There are good bacteria which tend to fight against yeast and control its build up.
But as your baby grows up, he or she is most likely going to need antibiotic shots.
And these antibiotics, along with all the bad bacteria kill the good bacteria as well which in the long run boosts the yeast build up and your baby will eventually have to face the diaper rashes.
Apart from the fact that baby poop consists of enzymes that can cause rashes to the soft skin, having a bad bowel movement can do the same.
Having bowel related problems will cause irritation and if this continues for long, this will definitely cause diaper rashes.
Brand of the diaper
Not all the brands of diapers are recommended by doctors. The reason behind this is the material used in the diapers.
Unlike a few well known diaper brands, most of them are not made out of materials that are friendly to your baby's soft skin.
Wearing them for long might cause diaper rashes due to the material used.
Use of Hygienic Diaper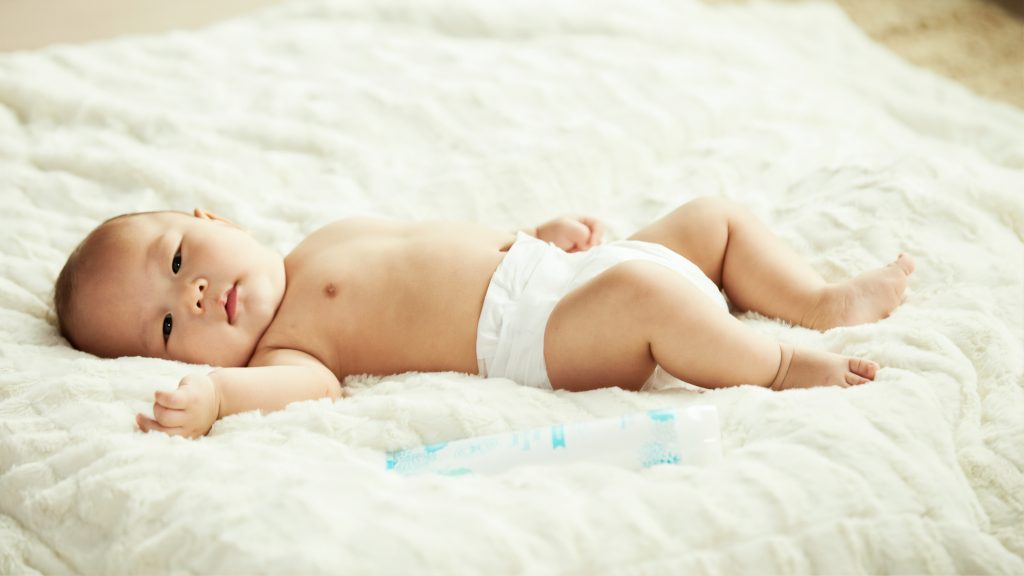 As a new parent, you need to understand the importance of hygiene for your baby.
While using a single diaper for once is recommended by any doctor, there are other things to you need to remember to maintain the required hygiene for your baby.
Apart from using clean cloths and washing your hands, make sure to keep the used diapers away from the new ones and your baby.
Used diapers can be harmful to your baby's skin and it can cause rashes too In case you run out of diapers at home, make sure to use clean and hygienic clothes only to wipe your baby.
Now that you know about the cause of the diaper rashes, you need to know how you can actually prevent your babies from getting them and in case they do get some rashes how you can treat them:
Change diapers as soon as your baby poops or pees. Most of the times a baby will cry out loud once they poop or pee. In case your baby is sleeping, make sure to check every hour or two and change the diaper if it is soiled.
Washing the skin is really important but you cannot use the regular soap you use in your bathroom. For your baby, you need to buy mild soaps that will not harm your baby's skin. Make sure to dry out the skin before you put on the diaper.
In case the rash increases with certain foods, make sure to leave that food out of the menu.
In case the rash is caused by a certain brand of diaper, it might be a good time to change your baby's diaper brand.
For rashes caused by Candida infection, you need to use antifungal creams that are suitable for babies.
Zinc oxide is another important anti-bacterial agent that might help in reducing the rash. But since you cannot use zinc oxide directly, you will certainly need to mix the zinc oxide with some ointment and apply it on your baby's skin.
Tallow balm is another well known product that you can use to protect your baby from having diaper rashes. Tallow balm is available in the market easily, but in case you wish to put in some homemade touch, you can use baby essential oils to make your own tallow balm and use it to good effect.
Most importantly make sure you give your baby a free time out of the diaper. Wearing diaper all the time might save you some time and work, but wearing them for a long time can be the biggest cause of the diaper rashes. Just let your baby have some free time and he/she should be fine.
So, are you ready to fight your baby's diaper rashes?
It's time that you gather enough idea about the diaper rashes and get ready with all the remedies that might help you prevent your baby's skin from having any kind of rashes.