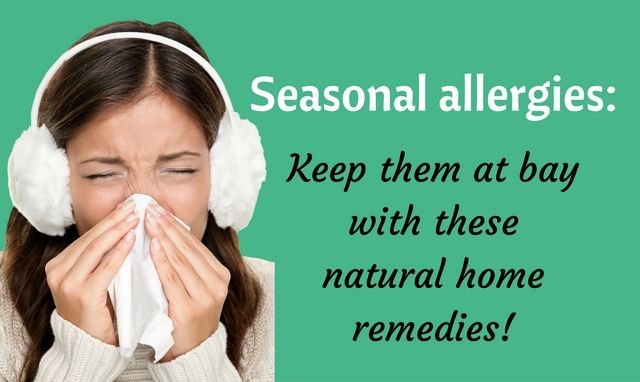 It is common for a lot of people to suffer from seasonal allergies. Even though they might not get allergic to things on a daily basis, some allergies can be triggered by seasonal factors.
One of the most common types of seasonal allergies is caused by pollen grains during spring. Pollen is a major cause of allergies all over the world.
Right before spring the flowers tend to emit a great deal of pollen into the air which air when inhaled by many results in allergic reactions like sneezing or swelling.
Pollen is emitted into the air at particular seasons in grater quantities causing a lot of allergies to be triggered. Another type of allergen is dust.
Maximum allergies are caused by dust. Dust can cause sneezing in people who have no allergies at all.
In fall season the weather starts getting dry as a result the moisture content in the environment reduces.
Due to lack of moisture in the environment, the dust blows more freely with the air causing people to inhale large quantities of dust triggering allergic reactions.
Several other allergens like cut grass are also the cause of seasonal allergies in a lot of people.
One can find hundreds of medicine that promise to completely stop your allergy, if taken over a period of time.
However, contrary to their promises, the medicines stop working once you stop taking them.
You take the medicines you see that you are well but once some pollen makes its way up your nasal cavity, allergy comes rushing back.
For some pollens cause a lot more then sneezing, it can cause serious headaches, swelling and other serious reactions. Taking drugs every time you get allergies is not always a healthy solution.
As a result of which many health practitioners advise patients to try home remedies for allergies.
Home remedies for allergies have been common among our grandparents who didn't resort to drugs for everything and it has been proven quite effective.
Here is a list of ten home remedies for seasonal allergies in this article to help you keep allergies and drugs away.
Saline nasal rinse
One of the most popular home remedies for allergies of any kind is a saline nasal rinse.
The method is really easy and involves you flushing out your nose and cleaning away all the allergens that might be causing the allergy.
You have got to dissolve a tea spoon of salt in a cup of water.
Pour the solution into a nasal flush bottle or spray and keep spraying or pouring the solution inside your nasal cavity.
Keep doing it and the solution will be cleansing your nose and coming down your nose.
Can get a bit messy but the result is worth it. Do it whenever you feel an irritation in your nose.
Apple cider vinegar
Apple cider vinegar is famous for its health benefits. It also acts as one of the home remedies for pollen allergy.
Apple cider vinegar contains a beneficial bacterium which basically does the work of eliminating the allergen from your system.
When buying apple cider vinegar always check the label to make sure that the particular brand contains these bacteria, it should be on the label of the product. Buy the brand that has it.
These bacteria clean the mucous in the process cleansing all the allergens stuck to it. In this way it provides great relief and prevents any allergy attacks.
If you are suddenly getting an allergy attack, stir one tea spoon of apple cider vinegar with water and drink it four times a day.
Hot shower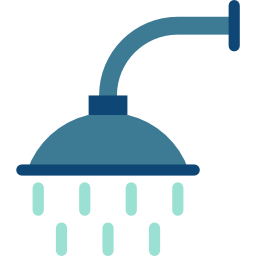 People who work outdoors are more likely to get allergen stuck to their body than those who stay at home.
One of the immediate home remedies for seasonal allergies is taking a hot shower.
You can take a hot shower right after you come; don't forget to shampoo your hair as pollen gets stuck to hair easily.
If you feel an allergy attack coming, taking a hot shower can also help wash away the allergen.
Probiotics
Probiotics are good bacteria that help in digestion, mainly found in yogurt.
If you consume probiotics like acidophilus or lactobacillus rhamnosus GG they can effectively help in reduction of allergies.
Look for these specifically as all probiotics don't cure allergies.
Honey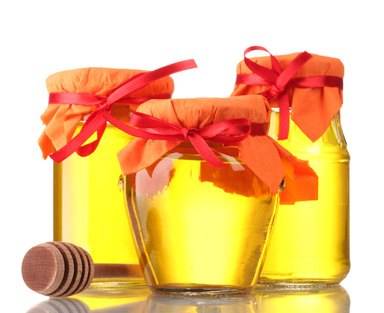 Honey is a home remedy for allergies but it might not work for everybody.
There is not much medical backing for this one, but several people swear it helps curb their allergic reactions.
Honey is easily available so you can easily try it if you have an allergic reaction.
Always buy local honey and take one tablespoon of honey daily. It also makes some people immune to pollen allergies.
Steam therapy
Seasonal allergens tend to cause a congestion of the nasal cavity thus causing difficulty in breathing.
Steam therapy effectively unclogs your nasal cavity helping you to breathe as well as cleaning the allergens causing the allergy.
In this process, heat water and add some eucalyptus oil, some tree tea oil. Once the water starts to boil, cover the sides of the pot with a towel.
Put your face over the pan, but not too close. Deeply inhale the steam being let off. Do this for 5-7 minutes.
Nettle leaf
Another one of those home remedies for allergies handed down over the years.
Nettle leaf acts as antihistamine and blocks the body from producing any kind of allergy reactions. You can also make it into a nice allergy relief herbal tea.
Quercetin
Similar to nettle, Quercetin is another herb that helps prevent the cells from production of histamine which causes allergic reactions.
It can also reduce inflammation caused by allergy. You can buy this herb's supplement in stores.
Cool mist humidifier
A humidifier and it is an effective device to get rid of allergens. The droplets from the humidifier stick to the allergens making them fall to the floor and keep the air clean.
Citrus fruits for seasonal allergies
Many doctors recommend eating fruits high on citrus to prevent the body becoming susceptible to allergens.
Instead of ceaselessly consuming drug store medicines for allergic reactions, try alternative home remedies to keep seasonal allergies at bay and stay healthy all round the year.