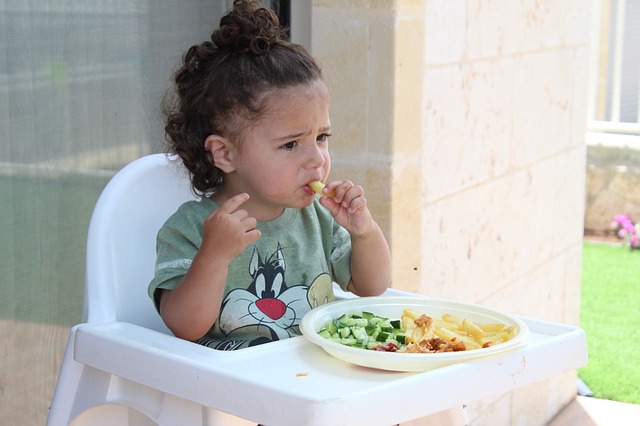 Eating healthy is important, more so for young kids. As parents or childcare giver, it is natural to be concerned about your child's diet.
You constantly want to give your kids foods that are good for growth and development and overall health.
But, however, hard you may try to ensure that your kids eat healthy food all the time, you are never going to succeed.
Kids do not usually like most of the 'healthy' food and meal time battles are common. Things get stressful pretty quickly, and matters turn worse when kids put their foot down and disagree to eat the healthy food that you cook.
The result? Well, either you get angry and scold them, or you allow them to eat junk food reluctantly.
But why let things get so far when there are easy ways to make your kids eat healthy? If you are not sure how to do it, here are a few tips:
Use the leftovers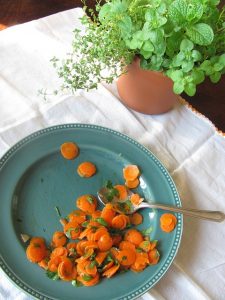 If you have leftover food that your kids seemed to like, never hesitate to add it to their next meal.
Lunch leftovers can make way into the dinner menu and dinner leftovers can be a part of their breakfast menu.
Give your kids more of the healthy food they already like, and it is probable that they will fuss less about the healthy food that they do not like.
There is absolutely nothing wrong in doing so. If a food was healthy in the afternoon, it is going to be healthy at night as well. Just watch out for the portions that your kids eat.
Eating too heavy at night isn't recommended, even if it is healthy food.
Allow them to choose the food
It is not always okay to plunk a plate of food in front of your kids. Growing kids often take this as an enforcement and want to rebel.
Instead of doing that, ask your kids what they want to have for a particular meal. Offer them 2-3 choices of healthy food that you will be able to cook
for them and allow them to choose.
This may seem like nothing, but growing kids see this as their freedom to choose the food they want to eat, even if the choice is limited and not much
to their liking.
It has been seen that when kids are allowed to choose the food, they tend to be quite excited about eating it.
Take them on-board while cooking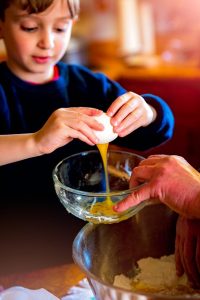 While this may mean a bit more work for you, but asking your kids to join hands to cook their meal is a foolproof way of getting them to eat the food.
You can do this one or two time every week. Go for easy to prepare, yet healthy food items like pizzas, sandwiches, salad bars, fajitas, etc.
Your kids will have no problem preparing these food items and they will be more than eager to eat the food that they prepared themselves.
Serve food family style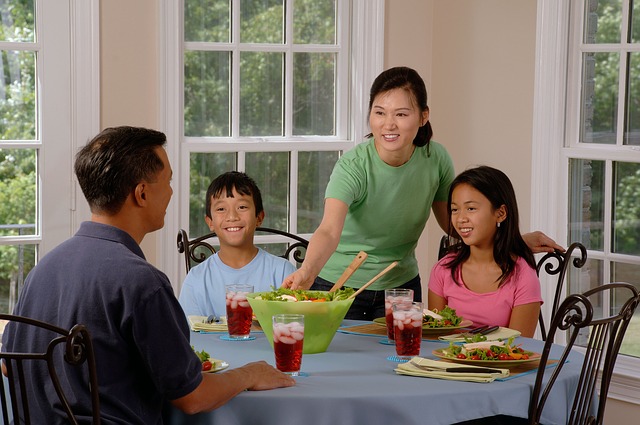 Another thing that parents or childcare givers often worry about is the amount of food that the child is eating. Not all children eat alike.
Just because your child is eating less that the 'recommended' amount of food per meal doesn't mean that he/she is being malnourished.
Give them the freedom to choose the amount of food that they want to have per meal and if you see that they do not feel tired or exhausted after the day, then there is nothing much to worry.
Make sure that there is proper growth and development in your child. If that is taking a hit, you may have to feed them more.
Do not be too strict
Sometimes parents tend to become too strict about what their kids eat and what they don't.
While it is essential that you do not allow them to eat a lot of fast food and junk food, it is also vital that you do not push them too much about it. Just as adults need cheat days, kids do too.
So, having some chips and burgers or chocolates on Sundays or holidays isn't much of a worry. Allow your kids some leniency occasionally and they are less likely to rebel.
Use dips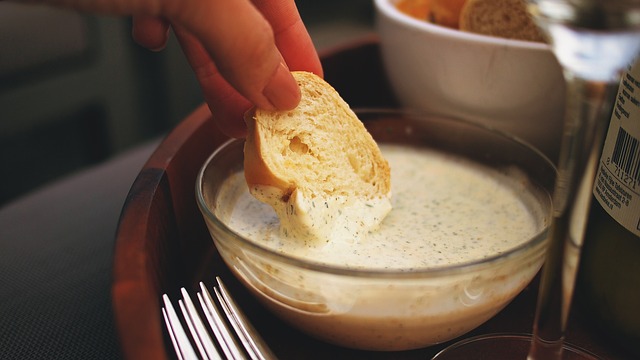 Dips are an excellent way to make kids eat food that they usually do not like that much. Dips can be practically anything – ketchup, applesauce, maple syrup, hummus, yogurt, or any other homemade saucy or tangy item your kids like.
Use these dips when you introduce new food to your kids or want them to have not much-liked healthy food. This will keep the kids happy and
put meal time battles to rest.
Give them desserts
Most kids like desserts, even if they are very simple. And instead of offering desserts as a 'reward' for smooth eating, make desserts a part of the actual meal.
Give them only a small portion of it in the beginning. And as their hunger increases, they will automatically start eating the food that you have made for them.
They may even set aside a portion of the dessert alongside the main food so as to make it more appealing.
Whatever may it be, desserts can definitely make it easier for your kids to eat all the food that you give him/her without much fuss.
Start early
Another common reason why many kids do not like to eat of many food items, especially healthy ones is because they are introduced to them quite late.
Food habits and tastes develop quite early in kids and if the food items are not introduced to them at an early age, they may be unwilling to taste them out at a later stage.
So, it is best that you keep introducing new food items at a young age, so that they can choose what they like and what they don't early.
That way, you will know which foods they will eat without a fuss, and which you will need coerce them into eating.
Feeding your kids a healthy diet is important, but unending meal battles aren't going to take you anywhere. So, be a bit innovative and try to make mealtimes an interesting affair.