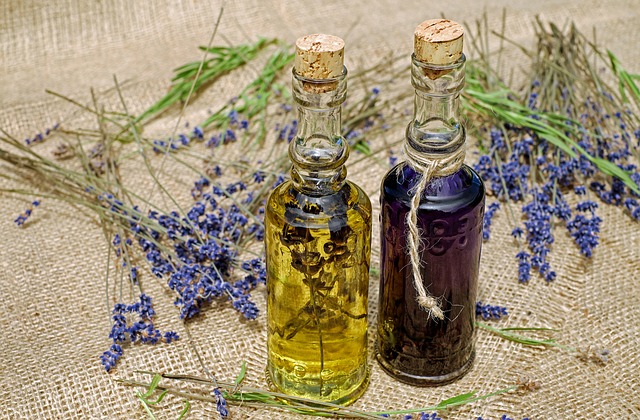 Have you heard about aromatherapy? When you are at a spa health center, the masseur treats you with various aromatic oils to relax the body and calm your tissues.
The mesmerizing ambiance and the smell of essential oils unwind the mind and soul.
Essential oils are used to enhance wellness and bring positivity to the surrounding.
If you have heard about essential oils, you must be aware of Lavender oil as well.
Lavender is the plant that is used to derive oil.
The oil is not only used in perfumes but also adds fragrance to some specific dishes.
In this post, let me share the benefits of Lavender essential oil for wellness and health. Some of these uses can be surprising to you!
Benefits of Lavender oil for hair
1. Treats hair loss
Hair is a precious element of the body that makes or breaks the personality.
That doesn't mean that people who are bald do not have a good persona.
It is just that problems of hair loss can make you feel worried and you lose confidence. Lavender oil is extremely beneficial in controlling hair loss.
The soothing oil treats anxiety, depression, and stress – the main reasons for hair loss. Lavender oil increases blood circulation and initiates hair growth.
2. Cures dry scalp disease
Dry scalp and hair loss in patches is a common symptom of Alopecia Areata. It is a disease that can be treated by the regular use of lavender oil.
The essential oil treats the condition of Alopecia Areata and increases blood circulation in the scalp.
The study shows that regular therapeutic massage with lavender oils gives positive results in just a few weeks.
3. Treats dandruff
Dandruff and hair loss are common problems for the youth today.
The white flakes on your shoulders not only affect your hair quality but also diminish your confidence.
Mix 15-16 drops of lavender oil with 2 tbsp. of almond or olive oil. Heat the mixture and massage on your scalp.
Cover the scalp with a shower cap for one hour and wash off with a mild shampoo. You can see positive results in few weeks itself.
4. Eliminates lice
Lavender oil is a powerful antiseptic that eliminates lice, lice eggs, and nits from your hair.
Massage your hair with lavender oil and wash after 20 minutes. The process will instantly treat the lice problem.
5. Conditioning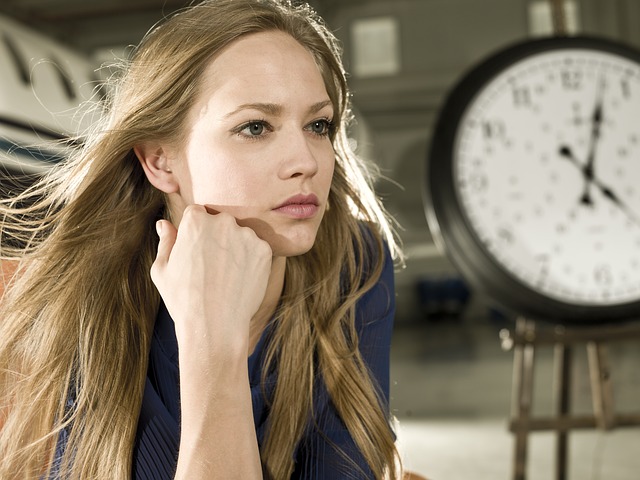 You can prepare a good hair conditioner for silky smooth hair using Lavender essential oil.
Boil half cup of lavender leaves in two cup water and add some lavender essential oil to the mixture.
Wash your hair and apply the conditioner thoroughly. Leave for 15 minutes and cleanse with regular water.
You will be left with fragrant, shiny and dandruff free hair.
Benefits of Lavender essential oil for Health
6. Treatment for Insomnia
Lavender oil has medical properties that promote sound sleep.
Traditionally, people used lavender leaves with cotton to stuff in the pillows to enhance better sleep.
The herb is very effective in curing insomnia and induces better sleep. It relaxes the body and unwinds stress from the mind.
You can use lavender oil spray by mixing 5 to 6 drops of lavender essential oil with half cup of distilled water.
7. Helps in anxiety and depression
As we have discussed earlier that spas masseurs generously use essential oils to soothe your body and calm the stressed tissues.
It helps in relieving stress and depression as well. People who face anxiety issues can carry the oil with them and smell it often to relax their mind.
It is a fruitful sedative that balances restlessness. Lavender oil is widely used by postpartum women to ease depression due to childbirth.
8. Cures headaches
People who suffer severe migraine headaches can take solace with lavender essential oil.
Massaging the essential oil on your neck, forehead, and temple releases tension and stimulates relaxation.
The oil also cures sinus headaches, tension, gastric headaches, and migraines.
9. Aids in digestion
If you have severe indigestion issues, then infuse lavender oil everyday in your food.
Lavender balances body fat and promotes secretion of bile. It also takes care of gastric problems and constipation.
If you have bloated stomach, abdominal pain, vomiting or burning sensation in your stomach, drink lavender tea to cure the disorders.
10. Heals wound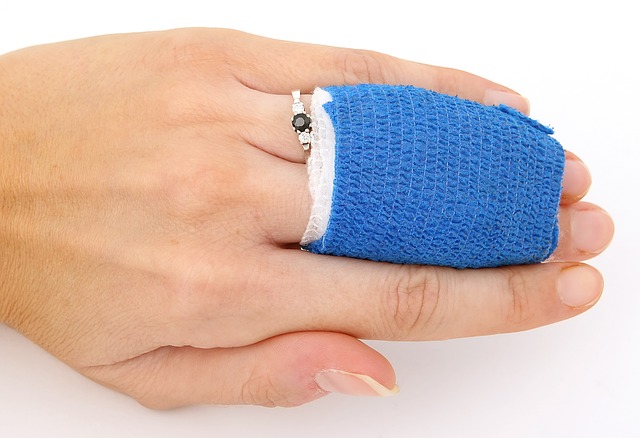 Lavender essential oils are often used as an antiseptic for curing cuts, wound, and sores.
The oil increases cell growth and heals the wounds faster.
If you are suffering from sore foot, soak your feet in warm water infused with lavender oil. It will relax your feet.
11. Relieve Nausea
Lavender oil is effectively used to treat problems of nausea or motion sickness.
According to doctors worldwide, you can use lavender oil on your navel, behind the ears, and back of the tongue to cure nausea.
12. Reduces bloating
Gastritis and bloating is a common problem in people nowadays.
The food is contaminated with chemicals that create an adverse effect on the body.
You can add lavender oil in Greek yogurt and eat it to ease bloated stomach. Additionally, lavender tea is also good for health.
13. Natural perfume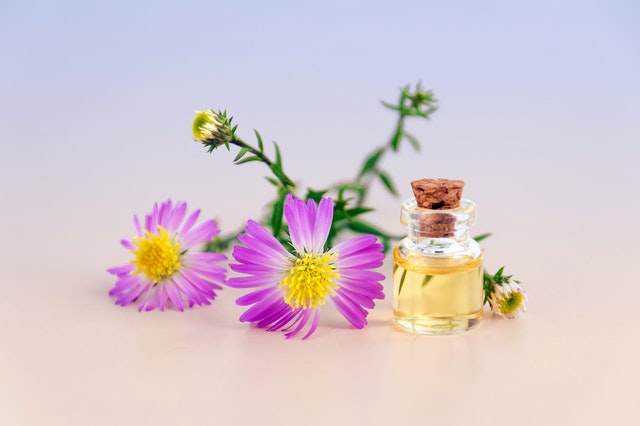 Stay away from harmful chemical based perfumes and alternatively use essential oils.
They are equipped with a strong essence and are a great way to boost your mood.
Just dab some oil on your neck and wrist, and you are ready for fan following.
Benefits of Lavender oil for Skin
14. Detoxify skin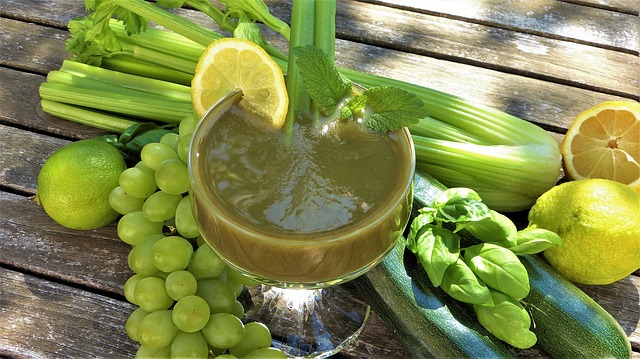 As soon as you step out, your skin is open to pollution and dust.
Cleanse your skin with some drops of lavender oil and get ready for a beautiful surprise.
15. Treats eczema
Eczema is an embarrassing skin condition.
Lavender oil is a handy treatment to soothe the itchiness and redness caused by eczema.
It moisturizes the skin and heals the condition.
16. Heals burns
Have you suffered burns?
Treat it instantly with lavender oil after cleaning the skin with water.
It will instantly soothe the burning effect.
17. Heals insect bites
You can use Lavender oil as a mosquito repellent.
According to studies, people traditionally used the oil for treating insect bites and to get rid of mosquitoes.
18. Toning
Lavender oils tighten the skin and boost blood circulation. It oxidizes the skin and brings instant glow.
19. Treats acne
Lavender oil has anti-inflammatory properties to cure acne problems.
Dab the oil with cotton on the affected area and see the results in few weeks.
20. Treats tired muscles
After a long day's work, massage your foot with lavender oil or take a bath with lavender oil infused the water.
It will soothe the body and remove muscular tension.
Now that you know the benefits of lavender essential oil, get your bottle now!