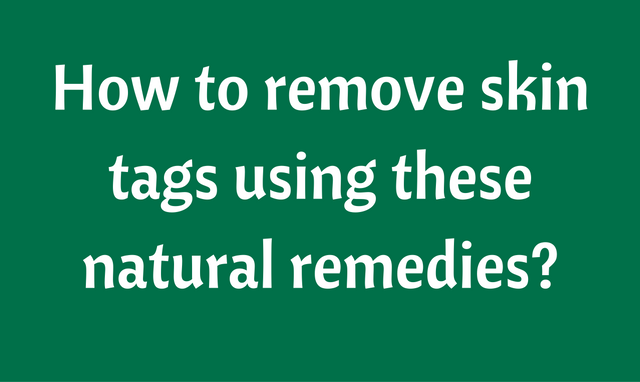 Skin tags, medically called, acrochordon, are flesh-colored, non-cancerous, harmless small pieces of hanging skin in your body.
They usually occur in the armpits, groin, neck, back, anus, upper chest and sometimes even in the eyelids.
They are mainly caused due to the friction of skin against the skin and commonly occur in the creases or folds of the skin.
While it is common to have skin problems due to changes in our lifestyle and hormones, skin tags, can become an irritant if they appear in rather visible areas.
Sometimes, they can be painful, sometimes absolutely harmless.
So, instead of going under the scalpel or trying cosmetic products, try these 7 natural DIY home remedies to get rid of skin tags.
Tea tree oil
We all know the absolutely wonderful effects of having tea tree ingredient in any skin issues.
Tea tree oil is a natural remedy for removing skin tags mostly due to its antibacterial and anti-fungal properties.
It is a colorless essential oil, extracted from the leaves of tea trees, and has several skin related benefits, including treating acnes. To use this,
You would need to take a cotton ball and add a few drops of the tea tree oil.
Before that, wet the cotton ball in water and soak the excess water. Adding the drops, rub it the skin tags gently.
Repeat it thrice daily. Using tea tree oil improves the condition of the skin tags without causing any pain or harm.
Oregano oil
This oil contains ingredients that clear bacterial infections.
The components, p-cymene, avacrol, and thymol, are very effective in getting rid of skin tags. Oregano oil has antispasmodic and antiseptic properties.
Directions to use:
Prepare a mix of oregano oil and coconut oil.
Apply it on your skin tags regularly, at least thrice a day
The skin tags changes color on regular application. Red, purple and then black before finally falling off
However, be cautious about skin tags on the eyes. If the mix causes irritation, it is best to consult a physician as our eyes are very sensitive.
Banana peel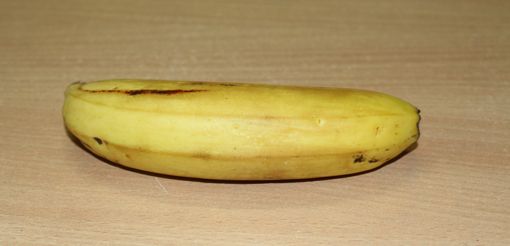 This is an effective remedy for getting rid of skin tags. Its antioxidant properties cause the tags to drop off in a matter of few weeks.
To get this in action, you will need a banana and a duct tape.
Directions to use:
Wash the affected area with tags and pat it dry
Tear off a banana and use the peel
Cut a small piece of the peel to put in the affected area
Put the inside of the peel in the area and use the duct tape, to keep the peel in place
Leave it overnight and wash it off in the morning
Repeat it every night until the tag falls off.
Garlic
Its antimicrobial properties provides for an excellent effective remedy to get rid of skin tags in just a few weeks.
Directions of us:
Take a garlic clove and cut it into thin slices
Make a paste of it by crushing it in a grinder
Apply the paste in the affected areas
Leave it overnight and secure it with a first aid duct tape
Wash it off properly in the morning and keep repeating it until it completely falls off
Apply the juice extracted out of the garlic twice a day.
Castor oil
We all know the beneficial effects of castor oil.
Not only it helps in getting faster hair growth, it works equally well for the skin as well as skin tags.
To use this formulae, you need to follow these footsteps:
Take castor oil and mix it up with baking powder.
Make it into a paste.
Use it in the affected areas for at least three times a day.
In the night, apply the paste into the skin tag area and leave it overnight, securing it with a duct tape.
Wash it off in the morning with lukewarm water
To get a faster result, take few drops of lomatium herbal extract and mix it with the castor oil.
Use this mixture thrice daily, and you can see the skin tag coming off in just a few days.
Onion Juice
This one mix is surely to bring tears to your eyes and is a slightly time consuming process.
To make the juice, the directions are
Take a slice of onion and ¼- ½ teaspoon of salt
Slice the onion into small pieces and add salt to it storing it in an air tight container
Leave it overnight
Use an extractor to extract the juice from the mixture in the morning, but apply it in the night
Apply the juice and cover it with the duct tape just to ensure that it doesn't get wiped off.
Rinse it off in the morning. Repeat it every night, following the same procedure.
Apple cider vinegar
This acidy vinegar allows the skin to breathe properly by unclogging pores, removing oil and excess dirt and also preventing breakouts in the future.
The acid ingredient in the vinegar breaks down the excess cell and helps removing the skin tags.
Directions to use:
Take apple cider vinegar in a bowl and soak a cotton ball in it
Remove the excess vinegar and apply it in the areas. This can cause a stingy sensation
If you have a sensitive skin, dilute the apple cider vinegar in equal proportions of water, and then apply it in the areas affected by the tags.
Let it stay for a few hours and wash it off with Luke warm water.
Repeat three times daily to eliminate the tags.
Not all things in our body are stuffs we want, but they always happen to develop due to congestions in our body.
Nevertheless, there's always a way to get rid of these without having to go through the hassles of consulting a doctor always or using cosmetics.
The mantra remains the same, when things can be fixed naturally, why go to the doc? Isn't it?
These DIY hacks are surely useful if you want to eliminate those 'extras' in our body which are undesirable.