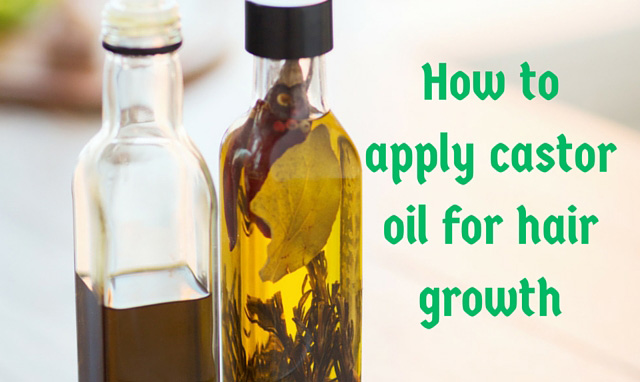 Castor oil is an age old remedy for various beauty problems and has been used in treatments related to skin and hair.
The anti-inflammatory and anti-bacterial properties of castor oil makes it an effective natural ingredient to use in your skin and hair care regime.
Castor oil has very high amounts of ricinoleic acid and hence it proves beneficial to skin and hair.
In ancient times Castor oil has been used topically to treat acne, and other skin conditions and even to treat skin cancer.
Its uses for making hair grow strong, to manage frizz, to eradicate dandruff and for hair regrowth are widely talked about.
You can get your castor oil here or here.
What kind of Castor oil should you use for hair (re)growth?
There is a type of Castor oil called Jamaican black castor oil. It is said to be very effective for hair growth.
And it is quite expensive if you compare with the plain castor oil. Personally I've tried both and have found just about the same results.
So I simply continued to use the normal kind. But if you have serious hair issues or if you prefer to use Jamaican black castor oil to get even better results, you can absolutely go for it.
Whichever kind of castor oil you choose, make sure you verify that it is cold pressed, unrefined form of oil.
How to apply castor oil to make your hair grow or regrow?
Before I start to tell you the "how" part – here's a little warning. Castor oil is pretty thick and has a sticky consistency.
That can put off some people. But if you use just the right amount of oil and leave it on your scalp/hair for long enough to be absorbed, you will be fine.
Here's what you'll need to apply castor oil for hair growth:
Castor oil (remember, cold pressed, unrefined, organic kind)
A dropper bottle for easy application
A shower cap and/or a big towel
An old outfit
Shampoo
I usually do it as a ritual to relax and pamper myself. So pick the right time that you can totally give for yourself.
Take the required amount of castor oil in a dropper bottle. I say required amount because it totally depends on the length and volume of your hair.
Since castor oil is pretty thick in consistency you can add a few drops of light oils to the mix, like coconut oil, jojoba oil or argan oil. But I didn't use any additional oils.
The dropper bottle makes it pretty easy and less messy for application. Otherwise you might spill or drip the oil on to the floor or on to your outfit.
Now put on some old outfit that you don't mind staining or smelling strange. Part the hair just above any one of your ears and drop a few drops of oil in regular intervals. Start from the forehead hairline and end with the hairline of your neck. You might want to place just one drop at one spot and move on to the next while you work on that part.
Similarly part your hair further apart and continue doing the same, until you are fully done with your scalp.
Now massage your scalp with your finger tips in a gentle circular motion to ensure uniform coverage all over your scalp.
Once you are done, place a few drops in your palm, rub your palms together and gently apply the oil on your hair. Don't forget the ends. Castor oil treatment works wonders for split ends.
Now tie your hair and place a shower cap over it. You might also wrap it in a towel. If you are going to leave it overnight, which is great by the way, make sure you have properly covered your pillow with a heavy towel or a bed sheet.
If you can't leave it overnight, that is fine too. Make sure you give at least 2 hours for the oil to do its magic on your scalp and hair.
You could use this time to read a book, watch a movie or something like that.
Once the time is up wash your hair with a good shampoo. If you used very little oil and let it on your head for enough time to be absorbed, washing off the oil shouldn't be challenging.
You don't have to shampoo twice, since that's bit of an overkill. However if you are not satisfied about the removal of oil from your head, you can do so.
Next time make sure you use the right amount of oil if you found that the oil is too stubborn to remove!
Is castor oil good for hair growth?
From my personal experience, I can say yes it is. But I am not endorsing anything here. It might or might not work for you.
But it doesn't hurt to give it a shot, right?
Try it out and let me know how it goes.
Additional tip: Castor oil works great to make your eyelashes thicker and beautiful. Just apply a little bit of castor oil on your eyelashes at night. Over the time you will see the difference!