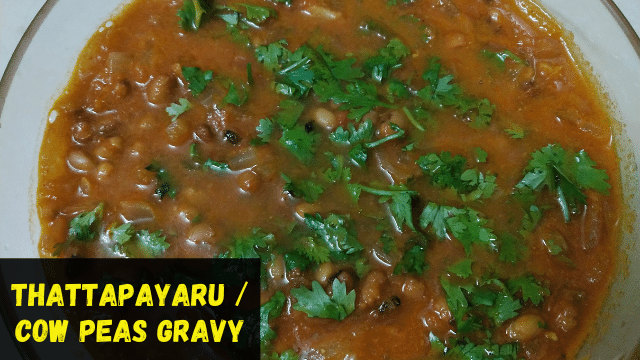 If you are bored with regular vegetable kurmas and side dish for Chapathi, try out this cow peas gravy for chapathi.
Adding Thattapayaru or Karamani to your diet is very important because it is nutritious.
At the same time, you need to add variety to your dish.
So here you go! A delicious and nutritious cow peas masala gravy recipe as a side dish to your chapathi.