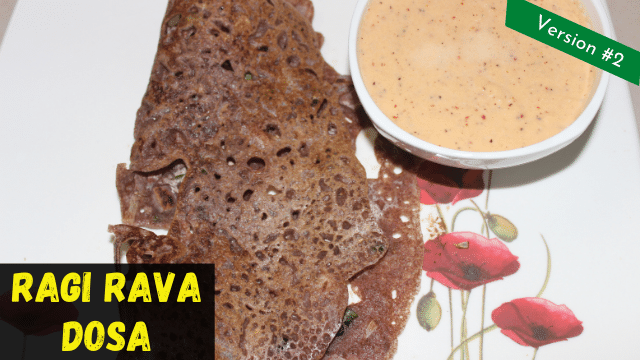 Ragi or Finger Millet is a highly nutritious thing to include in your meal. At times, children won't enjoy it due to lack of a sportive taste.
So it is important that we try and find some interesting recipes to include the healthy Ragi in our diet.
Instant Ragi rava dosa is one such recipe where the restaurant style taste and crispy nature makes this dish very interesting.
Try out this recipe and share your thoughts in the comments below!
Earlier, I had shared a different version. Feel free to try that too.
Here's the video: