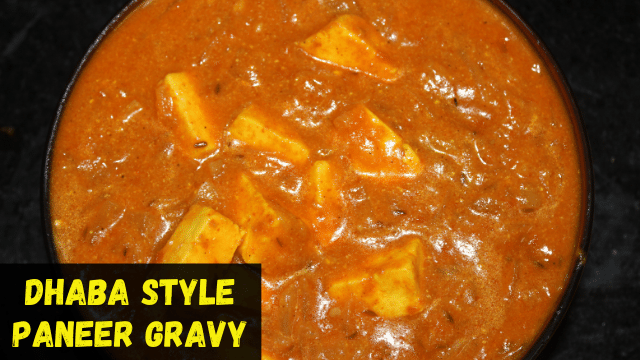 Finding an apt side dish for chapathi can be quite challenging. For one, it is challenging to get the dish right. Second, it can be challenging to get a variety of dishes.
Well if you are bored of a regular chapathi kurma, here's a dhaba style paneer gravy that does excellent as a side dish for chapathi.
Paneer is a favorite food for many. And using that to make a side dish for chapathi is like killing two birds with one stone.
Here, you go – try this recipe and share your thoughts in the comments below!