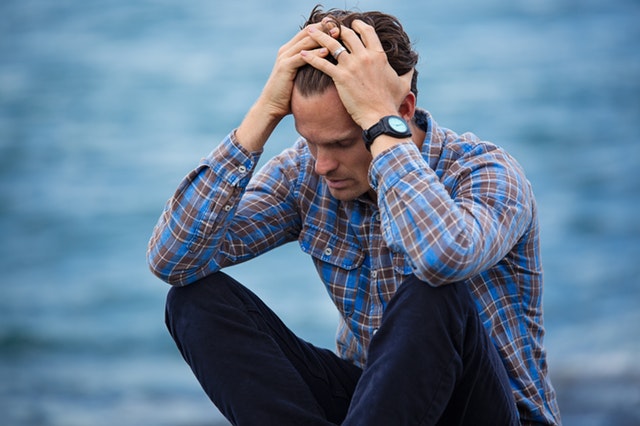 Have you ever been in a situation where fear and anxiety had suddenly engulfed you and you felt like you were dying?
If you have, then you exactly know who panic attacks feel like and why they are dangerous.
A person having a panic attack goes through a sudden surge of extreme fear and anxiety that shocks the body and mind to the very core and triggers physical and mental reactions.
Though panic attacks usually subside within a few minutes, it can have long-lasting effects on the person, especially if there are frequent recurrences of the incident.
That is the very reason, it is essential to know how to treat panic attacks. In this article, we will describe a few methods to stop panic attacks:
Identify the panic attack
A panic attack can be fearful, but you must be ready to combat it. And the first step in doing that is to identify an attack.
If you are aware of the common symptoms of a panic attack, you can tell yourself that an attack is impending.
Doing so will help you be more aware during the attack and reduce the chances of lingering fear, even after the attack is over.
Close your eyes
Some people become prone to panic attacks in an environment where a lot of stimuli are present.
This could be fast moving trains or vehicles, Columbus rides, a rotating Ferris wheel, or anything else that is in continuous and rapid motion.
In such cases, it would be wise to close your eyes as soon as you feel that you are panicking and an attack may follow.
Once you close your eyes, you do not have to face the stimuli anymore and you will be able to calm down gradually.
Avoid triggers
If you have had multiple panic attacks before, you already know what triggered the panic attack. It could be some serious like financial or work stress, personal turbulences, etc. or something as simple as an enclosed space or a big crowd.
Whatever may the trigger be, it is best to try to avoid the triggers at all cost. This will significantly reduces the chances of having a panic attack.
Start deep breathing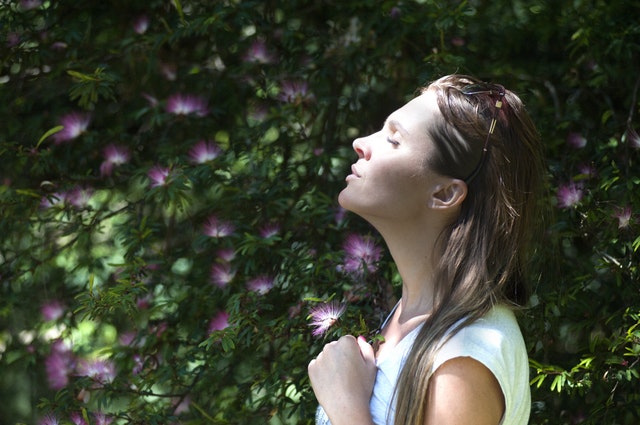 When you feel that you are about to have an attack, start taking deep breaths.
Deep breathing can counteract the hyperventilating tendency that occurs during panic attacks and reduce the severity of the attack and other associated symptoms.
Open your mouth and gulp down as much air as possible and exhale slowly.
Try muscle relaxation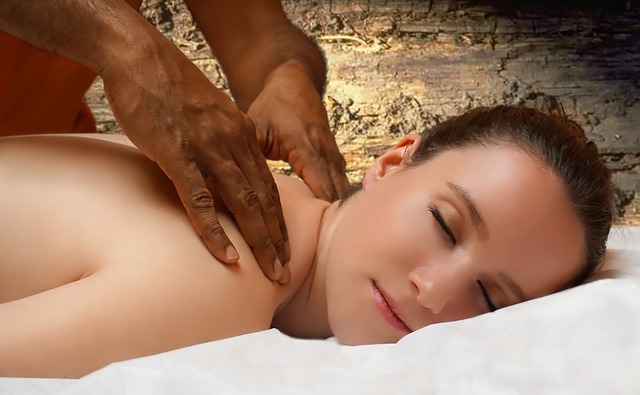 A panic attack can be counteracted by using muscle relaxation techniques. When practiced beforehand, the muscle relaxation can help you control how your body reacts to the panic attack.
You should concentrate on one muscle at a time and try to relax as much as possible.
Calm yourself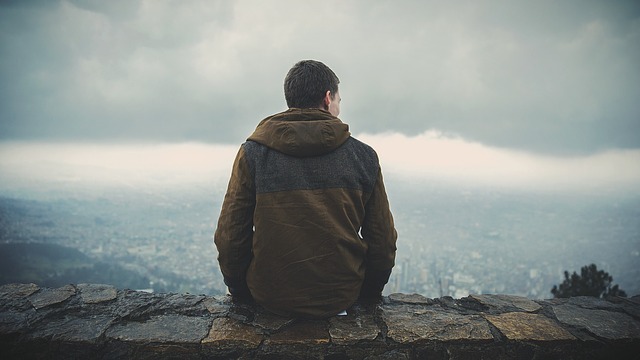 A panic attack totally disrupts your thinking process. This is because it makes the mind agitated.
That is why, it is important to try to achieve mental calmness when there is a panic attack.
You can do this by trying to remember a word, phrase, memory, or place that makes you happy.
Try to dwell on the happy feeling and you will gradually feel your mind calming down.
Focus your attention
If you feel that a panic attack is about to strike you, try shifting your focus from the attack to any object that is in front of your eyes.
It should be something that is at a constant position like a clock, a parked vehicle, a etc. Try to focus your attention on the object and observe even the tiniest details like the color, shape, size, etc. of the object, its condition, etc.
Doing so will help your brain perform logical processes like normal and prevent being overwhelmed by the attack.
If you are prone to panic attacks, you can also carry something with you that you will be able to focus on when an attack is impending.
The object should be distinctive and have special patterns, colors, smells, etc. so that you can focus on the details during an attack.
Try some light exercise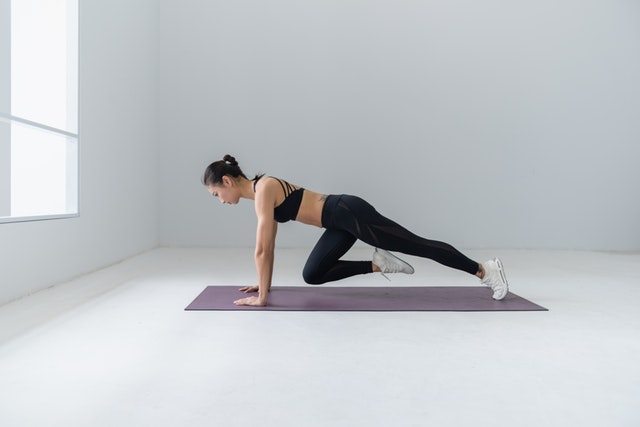 If you are feeling stressed, try to perform some light exercises like swimming, walking, or slow jogging.
This will increase the endorphin levels in your body, thus improving blood circulation and enhancing your mood.
However, you must not take part in any rigorous exercises that will put more stress on the body. Remember not to exercise if hyperventilation has set in.
First, take the necessary steps to get your breath back.
Use lavender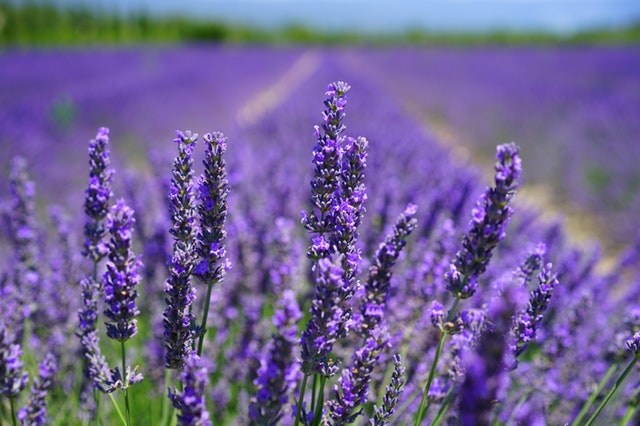 Lavender is popular for its stress-relieving and soothing properties. So, if you are prone to panic attacks, it would be wise to carry some lavender essential oil with you.
If you feel that you are going to have an attack, put some on your hands and forearms and start breathing the aroma in.
The smell will allow you to relax, both mentally and physically. If possible, you can also opt for chamomile or lavender tea as these, too, helps you to relax.
Try meds for panic attacks
All of the techniques mentioned above may not work for everyone as they depend a lot on the psychological responses of the person.
If you are someone who hasn't had any good results with the techniques above, you can resorts to medications that are available for treating panic
attacks.
These medicines are usually benzodiazepines which have a relaxing, sedative effect on the brain. Use of FDA-approved benzodiazepines such as Xanax is recommended.
However, since these medicines are highly addictive, you will need a prescription for a panic disorder to be able to buy the meds.
But do not take the medicines often. Use only when absolutely necessary!
Panic attacks are, indeed, fearful. But you should never allow the fear to get the better of you.
If you have a tendency to have panic attacks, try to keep yourself calm and relaxed.
Stay away from potential triggers and lead a healthy lifestyle, and you will surely be able to control the onset of an attack.