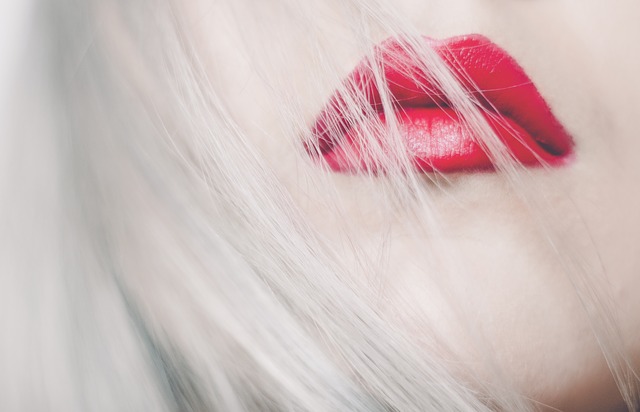 A lipstick is an indispensable part of every woman's beauty regime. Most women cannot even think of going without lipstick, whether that be a casual outing or an official meet.
The right lipstick can enhance your look and make you feel confident about your looks.
However, if not done properly, it can ruin your appearance and can be a fashion disaster that will have you reeling.
That is why it is very important that you know how to apply lipstick properly. This guide will tell you how.
How to create the perfect look with your lipstick?
Before you start applying lipstick, you need to have the following at hand:
Lip conditioner or lip balm
Lip liner
Compact powder
Concealer
Your lipstick
Once you have everything ready, follow the tutorial below to apply lipstick correctly.
Method 1: Step by Step Guide to Apply Lipstick
Step 1 – Prepare Your Lips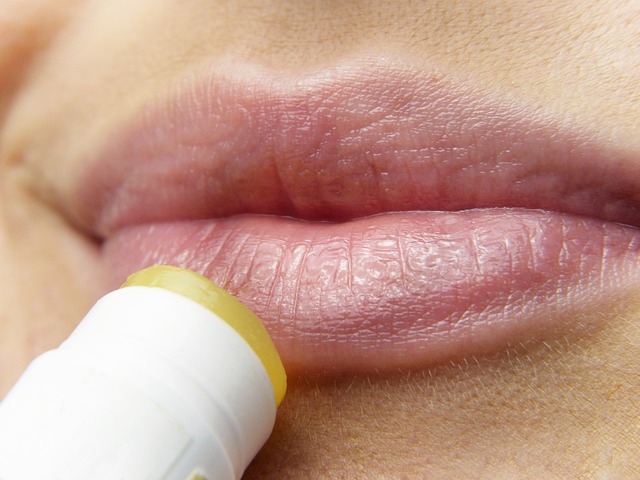 This is the most important step. Before you apply lipstick, it is essential that you exfoliate your lips with a damp toothbrush.
Follow up with a good lip balm so that the lips become supple, soft, and healthy. If you want, apply a primer for long-lasting color and preventing bleeding.
Step 2 – Use a Base
To avoid uneven liptone or discoloration, applying a base is essential. This will ensure that your lips don't absorb the lipstick.
Using a flat brush, dab a little concealer onto your lips. The concealer must be the shade of your lip color.
You can seal this using a compact.
Step 3 – Use the Lip Liner
Using a lip liner is a great way to define the natural contours of your lips.
It also prevents goof ups while applying the lipstick and gives a more defined and polished look.
Choose a liner that goes well with your skin tone. This will prevent lipstick from feathering.
If you want to highlight your cupid's bow, draw an 'X' shape with the liner just below the natural lines of the Cupid's bow.
Note: Make sure that the outer lines of the liner are perfect. A liner with a smooth texture is perfect for this.
Step 4 – Put on the Lipstick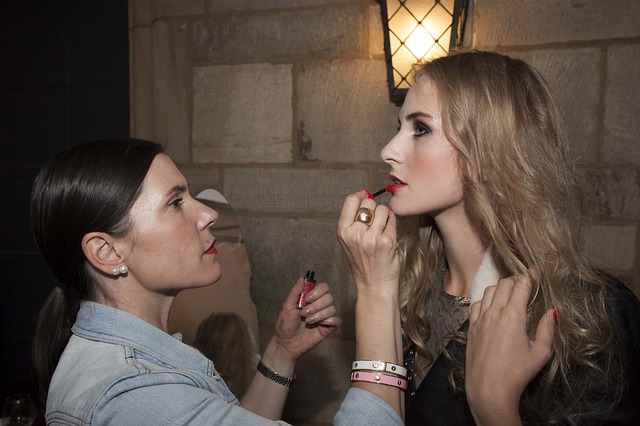 Once your lips are ready, take some of the lipstick onto the lip brush and gently apply it over both your lips.
Do not forget to go over the inner corners. Make sure that you do not go over the liner.
Apply one uniform coat and repeat if you want an intense color. A single uniform coat is usually enough.
Note: Women with dry lips should avoid matte lipsticks as they dry up your lips.
Moisturizing lipsticks are the best choice.
Also, try to avoid dark colors if your lips are thin. Dark colors intensify the thin look.
Step 5 – Define your Lips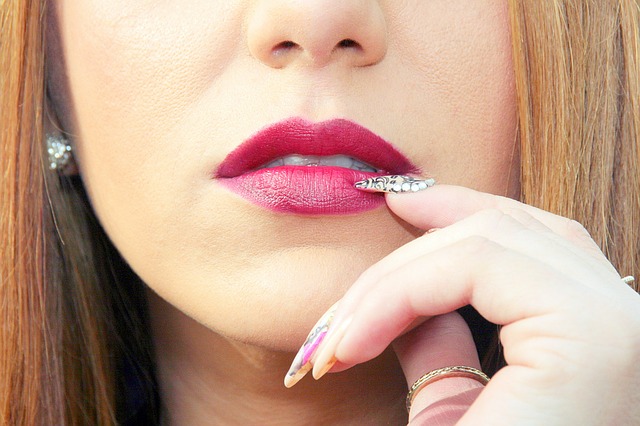 For this, use a small-sized concealer brush to correct the contour of the lips.
You may also use a bit of lip gloss if you want a pouty look. This is the ideal and perfect way to apply lipstick.
However, here are a few more ideas on how to apply lipstick.
Method 2: Applying Lipstick without Using Lip Liner
Lipstick can be applied without a liner too if you do not have a lip liner.
Here's how:
Step 1 – Apply with Your Finger
Take a small amount of the lip color onto your ring finger and apply it to your lips by pressing it along your natural lip line.
This will help define your lips without a liner.
Step 2: Complete the Look
Now apply color to the rest of your lips by gently gliding a lip brush or the lipstick tube itself along your lips.
This is a simple and easy way to apply lipstick, especially when in a hurry.
Here is another way to apply lipstick:
Method 3: Applying Lipstick on Dark Lips
For women with dark, discolored, or pigmented lips, applying lipstick may seem like a failed job.
But that's not true. These tricks will do the magic:
Step 1 – Use a Concealer
A concealer matching your skin tone will neutralize the pigmented lips. It will make a great difference.
Step 2 – Conceal More
If a small amount of concealer couldn't do the trick, apply some more of it until the desired effect is achieved.
Step 3 – Use a Liner
As in Method 1, define your lips using a liner.
Step 4 – Layer Your Lipstick
After you have lined your lips, apply a single coat of the lipstick. If necessary, apply more layers.
Try to choose a non-glossy or non-creamy lipstick for better looks and longer stay.
If you have small or thin lips, the following method is for you:
Method 4: Applying Lipstick to Small Lips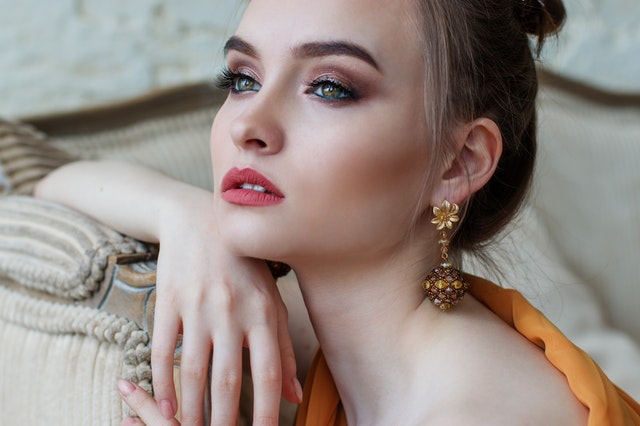 If you lack naturally full lips, here's how to enhance your lip with a lipstick:
Step 1 – Start By Exfoliating
To prepare your lips, exfoliate it using a natural sugar scrub or a nourishing lip scrub.
Scrub your lip gently in circular motions.
Step 2 – Apply a Primer
In the next step, apply a primer to create enhance your lipstick's longevity and create an even base.
Step 3 – Line Your Lip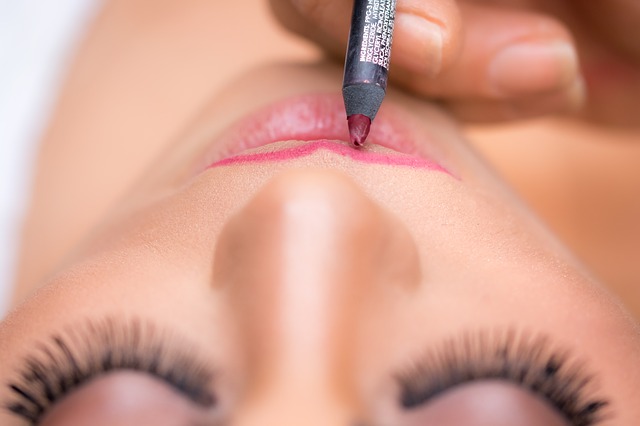 Choose a liner matching your lipstick color. Do not use dark colors as your lips will look even smaller.
Step 4 – Highlight Your Lips
Highlighting your lips after applying lipstick is important. Your lips will look fuller.
You can apply lip gloss to make your lips look plumper.
Note: For a fuller look, you can also use lip plumpers available in the market.
Conclusion
Applying lip stick correctly will take only a few minutes and only a couple of things that you commonly have in your makeup box.
But it can bring about a drastic change in your looks when properly done.
So, the next time you plan to step out of your house, do not forget to apply lipstick to your beautiful lips to create that perfect pouty look.
Remember, applying lipstick properly isn't a mammoth task.
It is simple and easy and will compliment your look.