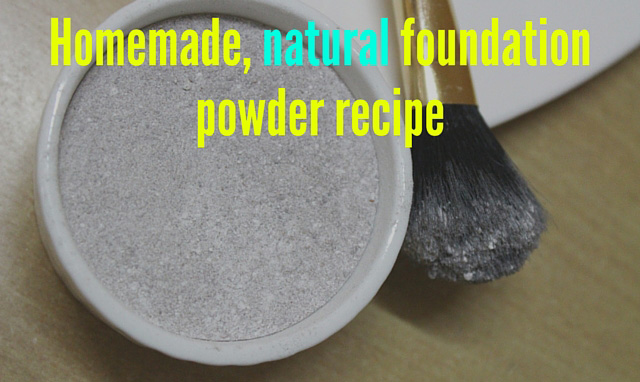 Following my homemade translucent face (and body) powder recipe, I'm here with a foundation powder.
As with all my other beauty recipes, I stay careful that the ingredients used are natural and there are zero or close to zero unnatural stuff involved.
And when it comes to foundation powder, you cannot make a mistake. It is something that acts as a base for your makeup – and you wear makeup for important occasions, right?
So it should settle well on your face. It should give you a nice coverage.
Since you will be using it all over your face, you have to get the right color and texture – and this is no joke!
Plus it should not clog your pores.
WOW!
Since there's a lot involved here, I was hesitating to prepare the homemade version of the foundation powder.
But here you go, here's one I use currently and find it to be awesome.
It certainly doesn't clog my pores and it costs really funny cheap.
Now I literally chuckle when I walk through the cosmetics aisle of any supermarket when I see the price tags of the foundation powders.
Nevertheless, here's a disclaimer
As I've mentioned in my translucent face powder recipe, expect to make a mess on your kitchen table. But it is fun (at least, it is for me).
Even though this recipe has all natural ingredients, it doesn't mean it will be safe/suitable for your skin. Always test in a small patch of skin before officially using it. Some ingredients, like cinnamon for instance, may not be friendly for everyone's skin.
You might or might not like this foundation powder at all. Since this is not a store-bought posh product, you might end up disliking it, or you may find that you don't get the results you expected. This is totally fine, it is a personal thing and you could use the ingredients in cooking and other beauty recipes.
Ingredients for the homemade foundation powder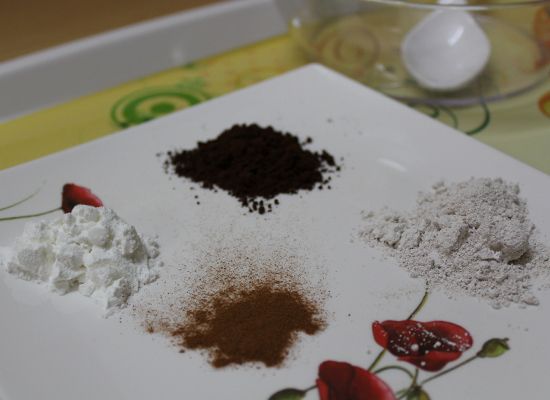 Main ingredients
Additional ingredients upon preference (Optional – you don't need all of these at once)
If you find the initial cost of all the ingredients to be expensive, don't fret. These have a very long shelf life and can be used in many beauty and health recipes like homemade toothpowder, face powder, face moisturizer and much more.
How to prepare your homemade foundation powder?
In a clean, non-metallic bowl, add 4 tablespoons of arrowroot powder. And 1 tablespoon of bentonite clay (the clay should not come into contact with anything metal).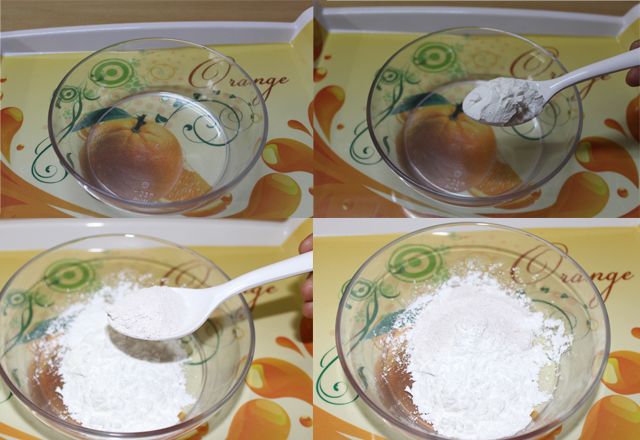 And then add about 1/2 teaspoon of finely ground cinnamon powder, just to give the foundation powder a warm tone.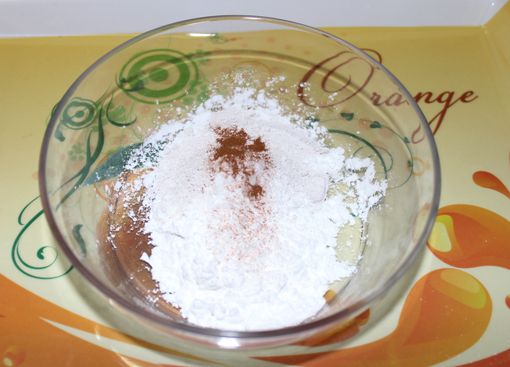 Now add in about 1 teaspoon of cocoa powder and give it a good mix. Keep adding more and more cocoa powder until you get the desired shade.

If you want to have a yellow tint to your foundation powder, add in little turmeric powder.
If you prefer to have this powder in a compact form, add in Olive or Jojoba oil – starting from a few drops and mixing to avoid formation of lumps and proceeding.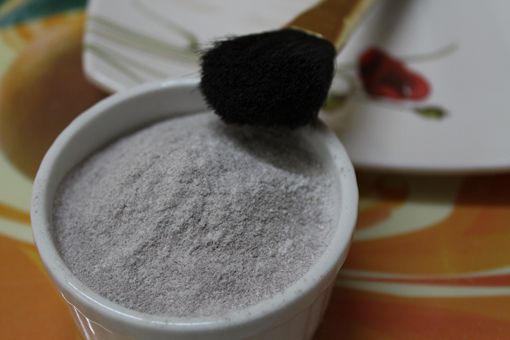 How to use the homemade foundation powder?
You will need to use a primer or a moisturizer before applying. This is to make the foundation powder stick and give a good, long lasting coverage.
After applying a moisturizer, apply the foundation powder using a soft makeup brush, in circular motions.
Don't forget to tap off the excess after you dip the brush into the powder.
Test the foundation powder on a small patch of skin before applying it all over your face.
Also if you already know that you are allergic to any of the ingredients in this recipe, simply skip it.
How much you add of each of the ingredients is totally up to you and it depends completely on your preference of shade, texture and coverage you expect from this powder.
Yup, you should expect to have some trial and error with this.
But once you get the perfect shade and texture, you can kiss your commercial, expensive, all-chemical, and cancer-in-a-posh-package foundation powder good bye and start using the all natural homemade foundation powder.