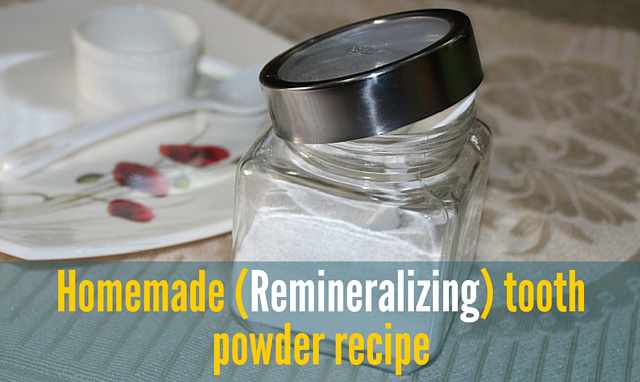 So – why a homemade tooth powder when you can easily buy a tube of toothpaste in your local store?
Well, personally, I try to avoid commercial products as much as possible and replace them with simple home made stuff.
You probably know that commercial products have many unwanted ingredients that either make the product tasty, or cheaper (for both the manufacturer and consumer) or make it last longer, or some or all of the above.
The ingredients are not only unwanted but mostly turn out to be unhealthy.
And it is not just the ingredients, but also the processes involved in the manufacture of those products.
For instance, take a look at the processes involved in the manufacturing of cooking oils: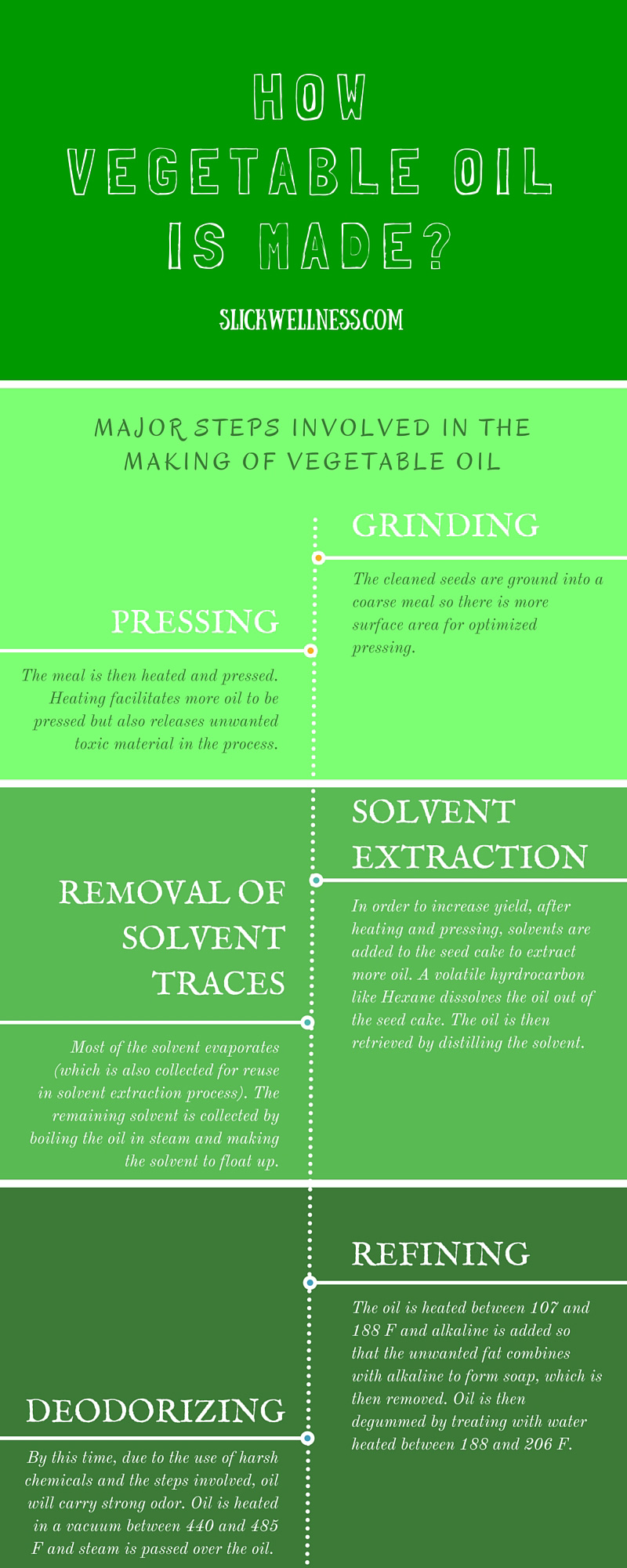 Read this post to know more about vegetable oils and why you should avoid them and what you should use instead!
Coming back to the tooth paste / powder, I find that most commercial tooth pastes have the following ingredients which are not at all healthy:
Fluoride
Sodium Lauryl Sulfate
Glycerin
In fact, instead of saying that these are unhealthy, I must say that you don't need them in your mouth.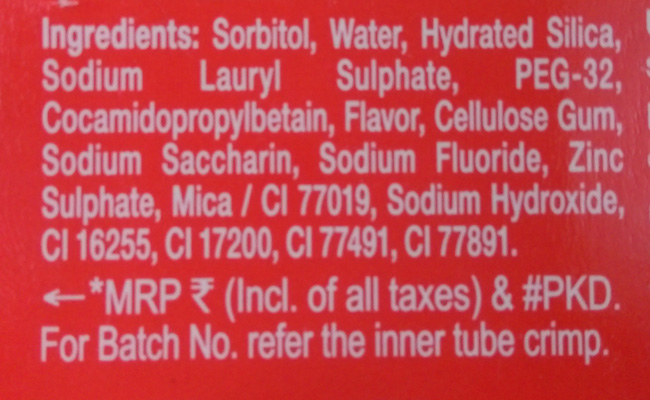 Fluoride – you don't actually need it for cavity-free teeth! But we are told that fluoride is essential for dental health.
And while topical use of Fluoride can be somewhat helpful to your teeth, there is absolutely no good to health when swallowed.
In fact, it is claimed to be a poison that can cause various health problems. Check out this book (here or here) where you can know more about this!
So when I give my kid a toothpaste that has Fluoride and when I can't be sure that he doesn't swallow it, it's not cool.
Even though it is widely debated whether fluoride is good or bad, I don't want to take any chances!
Sodium Laurel Sulfate (SLS) – This is the foaming agent and is present in almost anything commercial, that foams. You can find this in your commercial shampoo, soaps and dish wash detergents.
SLS is toxic by ingestion. And it can cause various allergic reactions including mouth ulcer, and canker sores.
It can cause redness in the skin, redness and pain in the eyes and nausea, vomitting and diarrhoea when ingested (Source).
Glycerin – Glycerin helps give your toothpaste the pasty consistency. It is not toxic, but it quotes your teeth and prevents the normal remineralization (from saliva and your diet).
It can also contribute to yellowing of your teeth.
So, now you know why I want to have a homemade tooth powder in my home and stop using the commercial tooth paste.
Here are the ingredients for your homemade tooth powder:
Why these ingredients?
Bentonite clay – It is great for pulling out toxins. When mixed with water, it puffs up to a spongy consistency that attracts toxins. You can also clean your hair, make a face mask and even consume Bentonite clay for detox.
Calcium carbonate – To strengthen your teeth, of course and supply it with the essential calcium. It also helps in removal of stains in your teeth and pull out debris.
Unrefined sea salt – This is rich in minerals and helps in supplying your teeth with the necessary minerals. Salt also helps with teeth whitening, and is an antiseptic to keep your mouth free from the bad bacteria.
Clove and cinnamon – Used mainly for the fresh breath. But also antimicrobial, anti fungal, and antiviral.
Clove, especially helps you with gum problems and bad breath.
How to prepare this homemade remineralizing tooth powder?
In a plastic, fibre or porcelain bowl add 4 tablespoons of Bentonite clay, 3 Tablespoons of Calcium Carbonate, 1 tbsp of sea salt (you need to powder it first) and 1/2 tbsp of the cinnamon+clove powder.
The tablespoon you use for adding the ingredients should also be either plastic, or fibre, or porcelain.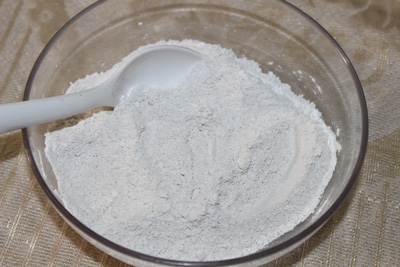 You should not use anything with metal since metal will react with Bentonite clay and the clay will lose its mineralizing and other good properties.
Give all the ingredients a good mix using the spoon or a fork (again, non-metallic).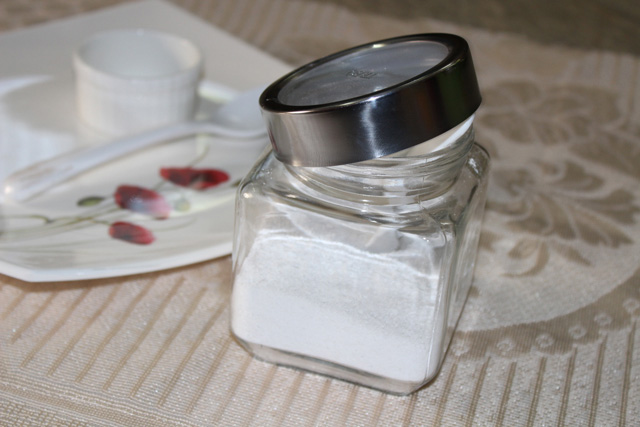 Once well mixed, you can store it in a glass jar with a non-metal lid on. The lid you see in the image above has a plastic inner layer; part of the outer layer is metal, but it does not come in contact with the contents of the jar.
To use, you could transfer it to a little plastic container having pores on the lid.
I use something like this: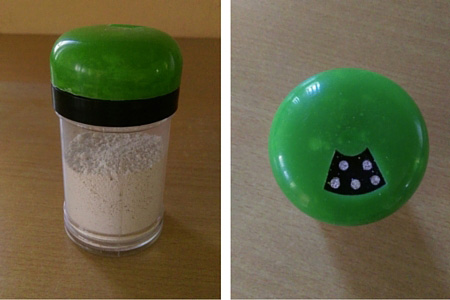 Sprinkle the required quantity in one of your palms, dip your dry brush and coat your teeth first with the powder and then wet your toothbrush.
Brush as normal. You might want to dip your tooth brush in the tooth powder in your palm more than once to give your teeth a good cleansing, remineralizing, and detoxing brushing.
Will you try out this remineralizing tooth powder recipe?