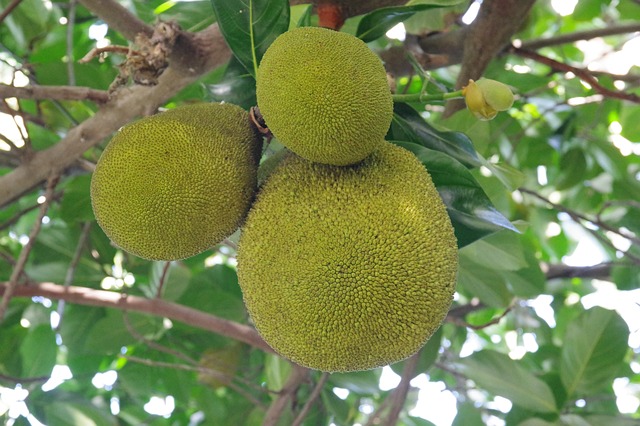 Breadfruit is a well-known fruit that comes with a spiky, tough, green skin and inside you can find white colored pulp.
In the early days of discoveries, people found out that the taste of this fruit was really close to freshly baked bread and thus, it was named as breadfruit.
Apart from having a sweet aromatic flavor, this fruit is also high in nutrition. It contains high percentage of vitamins, proteins, minerals and carbohydrates.
It has the perfect combination of nutrition to help you get good health, skin and it can also enhance your hair growth.
Benefits of Breadfruit for Skin
Antioxidants
Breadfruit contains antioxidants which can help you in protecting your skin from sun rays and prevent skin damages as well.
Apart from that, it works very well towards the growth of new skin cells which ensures smooth and youthful skin.
Skin tightening
If you start drinking breadfruit juice on daily basis, your skin tone will even out in no time at all.
Also, due to the presence of Vitamin C, it will help your skin to have the required elasticity as well.
Fight against skin diseases and infections
In case you have skin infection, use of breadfruit ashes can provide you instant relief.
In case you have skin disease like psoriasis, inflammation or eczema, then the latex extract from breadfruit tree can be of real help.
Just apply the latex in the affected areas and you will see the result real quickly.
Presence of Omega 6 and Omega 3
Due to the fact that breadfruit contains Omega 3 and Omega 6, it can really be beneficial in curing skin problems.
Apart from the fact that breadfruit contains Vitamin C, presence of fatty
acids can prove to be one of the beneficial reasons for the use of breadfruit.
Reduce inflammation
Breadfruit extracts contain pro-inflammatory enzymes which work really well to reduce inflammation on your skim by preventing the production of nitric oxide.
Benefits of Breadfruit for Hair
Fatty Acid for Hair Growth
Fatty acids are really necessary for the growth of hair and breadfruit contains all the required minerals, vitamins and fatty acids that can help grow your hair without any problem.
Strong Hair Growth
Breadfruit is a great source of vitamins and it can certainly strengthen your hair root and help your hair to have a steady growth.
So, if you are looking for healthy and thick hair, then it's time that you start having this fruit on a regular basis.
Treatment for dandruff and hair loss
When it comes to home remedies to fight itching, dandruff, or thin hair, you might not find a better solution than breadfruit.
Due to the fact that this vegetable is rich in fatty acids, regular consumption of this fruit can help you in production of sebum which can reduce the itching and dandruff in your sculp.
Health Benefits of Breadfruit
Controls your blood sugar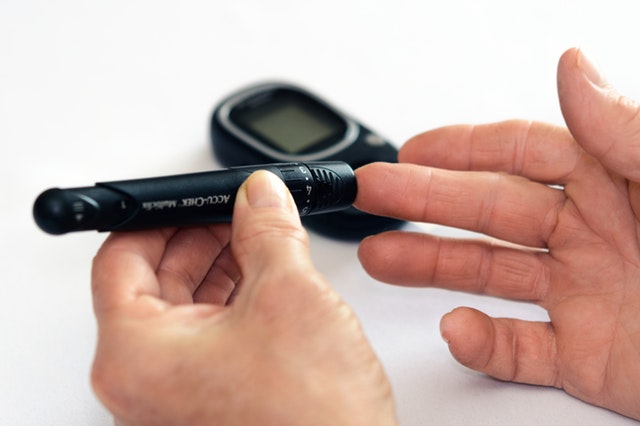 Breadfruit is really rich in dietary fiber which can control your blood sugar levels.
Inclusion of this fruit in your diet can certainly help you avoid the problems of having diabetes and can even help in controlling it on regular basis.
You can also choose to include breadfruit juice in your diet to get an instant result.
Instant Energy
To have proper amount of energy and get going with you work, you need to consume a lot of calories.
But breadfruit can help you get the same energy level without having to consume calories and thereby, helping you maintain the energy levels so that you can work for longer durations.
Apart from that, it can also be helpful in keeping your cholesterol level in control and prevent any type of heart-related diseases.
Smooth Bowels
Having a bit of issue with your bowel system is not really an uncommon thing. And that is the reason why you get to see so many pills and remedies to have a smooth bowel.
But if you start consuming breadfruit on daily basis, you won't have to worry about that anymore and you will have a smooth and pressure-free bowel movement.
Due to the presence of fiber in this fruit, it can help your intestines work properly and improve bowel movements as well.
Reduces Obesity
In case you are having issues with your weight and obesity, then breadfruit can be the right fruit to include in your daily diet.
With the presence of necessary fiber and low calories, this fruit can be really helpful for those having weight issues.
The fiber tends to fight the fat and cellulite in the body whereas the low calorie level does not allow further addition of fat in the body.
If you continue having the fruit long enough time, you can reduce your body weight for sure.
Strong Bones
Many of us tend to face bone related issues after a certain age. This is where the breadfruit can be really handy.
With the presence of Calcium and Omega 3, this fruit can really be the best
way to fight bone-related problems.
Fights Colon Cancer
Another benefit that you can gain with regular consumption of breadfruit is protection from colon cancer.
Due to the fact that breadfruit is rich in flavonoids, it can help you in fighting free radicals and kill the tumor cells as well.
Boosts your Immune System
Having a healthy immune system is really important. To do so, you need to consume a lot of Vitamin C.
Luckily breadfruit contains enough Vitamin C to boost your immune system and help you fight off regular problems like flu and cold and fight other harmful bacteria as well.
Also the presence of antioxidants can also be important to fight some of the life-threatening diseases as well.
So, as you can see, there are plenty of benefits of breadfruit, especially if you are looking to have healthy body, skin, and hair.
So, try consuming breadfruit starting today and stay away from many diseases and health issues.