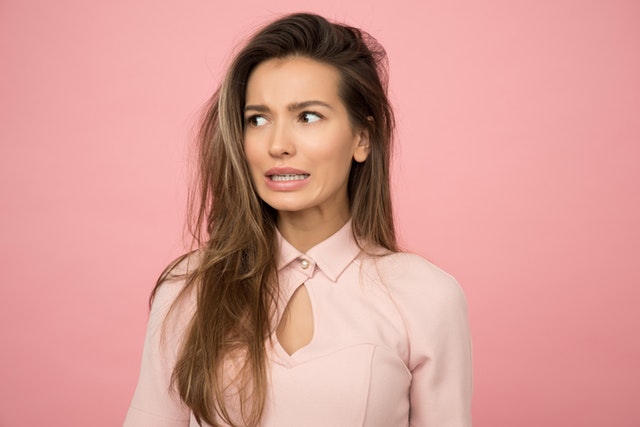 The silver lines that appear in your hair, among the black ones is not something pleasant. No one gets excited to see a grey hair appear.
Hair gets its color because of the pigment melanin. This pigment comes from a special set of cells called melanocytes. These cells begin to produce less and less pigments as we age.
We get the varied hair color textures due to the combination of two types of pigments in melanin – Eomelanin and Pheomelanin.
When these two pigments are pumped in a certain combination we get our own hair color that is our characteristic.
But over the time, the function of melanocytes decrease and the amount pigment released starts to decrease, which is why our hair turn grey.
But apart from ageing there can also be various factors that reduce the function of melanocytes.
[clickToTweet tweet="Why does hair turn grey? What are the causes of grey hair?" quote="Why does hair turn grey? What are the causes of grey hair?"]
Let's discuss.
Ageing
Of course, ageing is the number one reason for the cause of grey hair. I know that is a very vague statement. When I say "ageing" that doesn't precisely give you a number or a threshold, which is quite annoying.
Our earlier generations used to get grey hair only at the age of 50-60. And then it became 40 and 30. Now even 20 year olds get grey hair.
When it occurs very early in your age, then it is called premature greying of hair. But in general it is natural that your hair turns grey when you age.
Our body has various "clocks" inbuilt inside. One of those clocks is the clock that indicates ageing. Once ageing sets in the production of pigment lowers and hence grey hair starts to appear!
Quite simple, isn't? Not quite!
As I mentioned earlier, the age at which ageing starts is different for different ethnics and even for different individuals.
Also ageing need not be the only reason for the reduction of pigment production – there can be various other reasons.
Stress
Stress is not directly related to the appearance of grey hair. I know you might have heard some people saying that you have spoiled your hair color by being stressed out. But that is not true.
However that doesn't rule out the fact that stress doesn't contribute to grey hair. It just means that there is no direct connection.
Stress however leads to a lot of other unwanted stuff that indirectly lead to the appearance of grey hair.
When you are stressed out, you don't take enough care of yourself. You do a lot of shallow breathing which affects the circulation of blood.
You don't smile/laugh enough which makes cooling off those emotions and pressure hard enough.
You get the idea.
Your lifestyle
Now this is a very generic point. There are a LOT of things involved in the work "lifestyle".
The stuff you eat, the number of hours you workout, whether you are active or not, the kind of work you do everyday, your attitude and number of such things contribute to your grey hair.
In general, adopting a healthy lifestyle will help keep grey hair at bay. Eating a balanced diet, exercising and drinking enough water will help with having healthy hair.
Mostly grey hair and hair fall are signs that there is something wrong with the body (except for ageing, of course – there is nothing wrong with ageing; it is part of the equation).
Not eating a well balanced diet
As I just pointed out, if you don't eat well you develop various deficiencies over the time. What you eat, decides how healthy you are.
If you don't eat a well-balanced diet you don't get all the essential nutrients that give the healthy shine to your hair.
If your hair doesn't get the enough nutrients it need (from the diet you take), it naturally falls sick. Grey hair may be a sign that your hair is sick.
Green leafy vegetables, eggs and nuts are vital to keep your hair healthy and shining.
Excessive use of hair dryer and/or straighteners
Now, I know it is important to look good. And you tend to use the dryer especially if you are busy. You can't help it right?
But hair dryers and hair straighteners are not hair-friendly, to be honest. They blow heat into the hair and scalp which is not a good thing.
This not only causes hair fall but also leads to premature greying of the hair.
Moderately using hair dryer and straightener is fine. But don't use them excessively.
Smoking
Oh well! Smoking does a lot of bad things to your health and well being apart from being a cause to the appearance of grey hair.
Smoking induces premature ageing in your body. I am sure you know this already. In simple words, if you have the habit of smoking, you get old faster than someone who doesn't smoke.
And ageing directly affects how soon grey hair appears!
Smoking also increases stress in the body by inducing chemical dependency, which in turn causes grey hair.
The appearance of grey hair!
The causes I've discussed here is not all. There could be even more direct or indirect reasons as to why someone gets grey hair.
Grey hair could also be a symptom or a side effect of a disease. If you are really concerned, consult a doctor right away.
Now that we have discussed the causes of the appearance of grey hair, we shall see how to deal with premature greying in one of the upcoming posts.