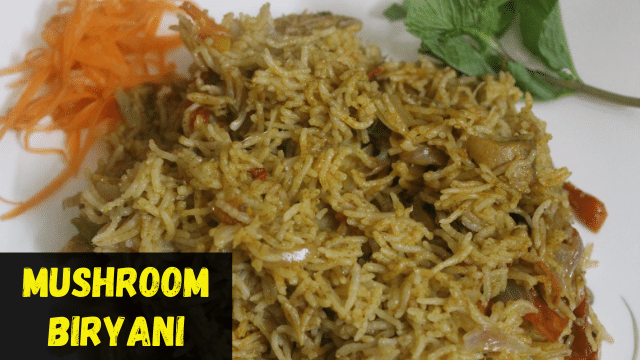 Mushroom is a highly nutritious vegetarian food. When cooked, its flavor blends with the recipe and makes a great dish.
It is rich in anti-oxidants, and is also low in calories. So if you are conscious about your weight, mushroom is always a good choice!
Today's recipe is mushroom biryani which is a highly flavorful dish. This recipe is very simple – any beginner can do!
And we do it in a pressure cooker – so no big deal 🙂
Try out this recipe and share your comments below!