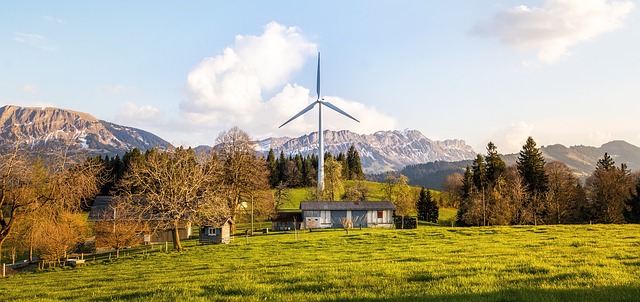 Let's face it, the ugly truth about today's technologically-advanced age is that it has made the average cost of living soar way up.
So, if a few energy saving tips can help achieve a more budgeted living, as well as help improve the environment in the process, wouldn't you happily adopt them?
Here's a list of a hundred ways energy saving products can help.
1) With global warming, the air-conditioner has become a necessary evil. There are several energy saving tips for summer. Set your air-conditioner at a temperature of 24 °C. This prevents a 10% for each degree lesser to the total consumption.
2) Now, you may have heard of this tip, but it is the most important one of all the energy saving tips out there. Turning off appliances when not in use can save about 5% of the total energy consumed. Switch off all appliances as they still consume power even if they are turned off.
3) Try not to run machines with high power consumption at peak hours, unless absolutely necessary. Peak hours are that brief period when your entire neighborhood probably has to run several machines simultaneously.
4) To save time and energy, use a few energy saving tips. For example, to save about 3% of the energy consumed, rinse clothes with cold water. Instead of using the dryer, why not line-dry clothes. However, if you must use the dryer, ensure that you run full loads.
5) Barbeques are always fun. Vamp up your weekends by grilling out frequently to avoid overworking your air-conditioning units due to oven heat buildup.
6) At the end of a long day, do yourself a favor and just use the dishwasher to make those dirty dishes squeaky clean. This, actually, saves more water than washing them manually.
7) Before you lose your cool, both mental and physical, and turn on your air-conditioner, consider opting for a high-performance window to eke out all that summer heat.
8) Yet again, trees come to our aid by absorbing much of the uncomfortable heat and creating shadows to help keep our houses cool without the help of anything man-made.
9) Ensure that your roof is properly and adequately insulated. According to experts like Colorado Roof Toppers, this prevents your house from getting heated up by reflecting it away. Moreover, the roof is also saved from the alternate expansion and contraction which gradually ruins it.
10) Who among us doesn't love the idea of a shower? However, the next time you decide to cool off, try using buckets to save some precious water drops.
11) In case you are not too keen on giving up on your precious showers, get water-efficient shower caps which will save water, while still making your shower comfortable. Most companies have started handing these out for free.
12) Save much-needed kitchen time by using the microwave oven whenever you can. Contrary to popular beliefs, microwave ovens save 2/3 rd more energy than your stove.
13) Your refrigerator is undoubtedly one of the most overworked gadgets in your house. Hence, a stabilizer should be used to regulate the working of the refrigerator according to its capacity.
14) Stock your fridge to prevent it from heating up fast. Also, make sure that the refrigerator door closes properly to reduce the chances of an exorbitant electricity bill.
15) Similarly, while running your dishwasher, run full loads. Besides, the dishes should also be allowed to dry in fresh air.
16) Maintaining a swimming pool can be a truly expensive job. The least you can do to mitigate the universal water scarcity is limit the working of your pool filters and sweeps to four hours, other than peak hours.
17) Thawing frozen foods approximately an hour before cooking not only saves up to 15 minutes of your cooking time, but also maintains the nutrients in the food.
18) The pressure-cooker is perhaps the most underrated cooking gadget. It does not need electricity to function and cooking time is also less. Moreover, steam is good for the body.
19) While golden incandescent lights may vamp up the décor of your home, it consumes a high wattage of power, other than damaging your eyesight. Replace all incandescent bulbs in your house with compact fluorescent energy saving bulbs today.
20) During the summer months, try using fans in place of your air-conditioners. They operate at a fraction of the cost.
21) During the summer months, make sure that ceiling fans rotate in an anti-clockwise direction.
22) To save almost half the payable amount on your electricity bills, try insulating various areas of your house through roof insulation, energy saving curtains and high insulating windows.
23) A good investment this summer would be a whole house fan. It is installed in the attic and pulls in cool air while forcing the warm air outside. It is a good substitute for the air-conditioning.
24) Pay close attention to that buzzing sound your fridge makes sometimes. If it occurs more than 30% of the entire time it has been running, you should probably have it inspected once.
25) If you have a split air-conditioning system, make sure that the external cooling component has been placed in a well-shaded area to reduce its running time and workload.
26) Regularly clean out the lint filter of your dishwasher. This not only maximizes the air flow and efficiency of the machine, but also reduces the chances of a dangerous friction fire.
27) For the sake of mentioning, do have a plumber inspect all water units of your house regularly to fix even minor leaks and drips that may otherwise go unnoticed.
28) Those harmless little ice pieces in the corners of your fridge, or rather your freezer can actually make it work harder than necessary. Therefore, ensure a defrosting process at least twice a year.
29) When buying machines like air-conditioners and refrigerators, make sure to check whether they have been certified as energy-saving to save money in the long run.
30) Make sure that the filters of your air-conditioner are cleaned out regularly to increase its work efficiency. Besides, there should be no leakage of the cool air from the room.
31) Keep your calm and the door of your oven closed till the time is up. Frequent opening and closing of the door results in the heating temperature dropping by almost 20 °C.
32) While cooking, food or other greasy materials may come in contact with the gas burner. Gently clean it out from time to time to promote even heat distribution for quicker heating.
33) Cooking with the lids on not only promotes better cooking with steam, but also reduces time spent toiling in the kitchen.
34) The various options on your dishwasher are not just for show. Make good use of them to reduce time and increase the chances of better results.
35) Ensure that all parts function smoothly and properly. This tip is valid for all machines.
36) Just like washing in large batches, why not launder in that manner too. This not only gets the job done in one go, but also reduces the time and energy spent on reheating your iron time and again.
37) Make sure that your iron is set at the right temperature as it can consume a lot of unwanted power otherwise.
38) Do not overload your washing machine as this decreases its efficiency. Adjust the machine to maximum spin cycle before putting the clothes in the dryer.
39) In areas where strong lighting is not really required replace the bulbs with 14 watt ones to save up to 500 kWh.
40) Light bulbs with a clear coating reflect more light. Cleaning the lampshades and bulbs also improves results.
41) Gradually, start using energy-efficient LED lamps at your homes to save energy.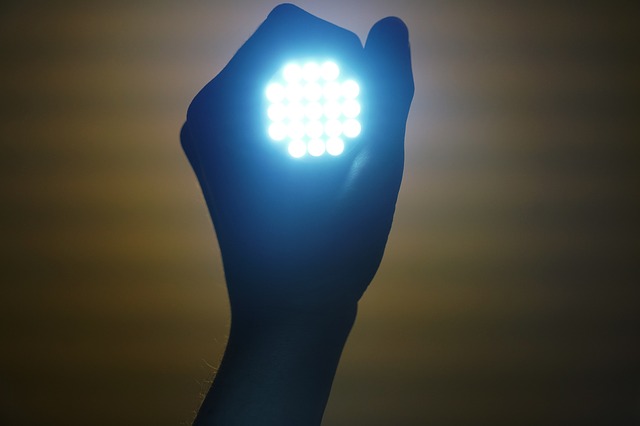 42) To minimize energy loss by almost 25%, apply draught stripping to ill-fitting doors and windows.
43) When your air-conditioner or thermostat is running, close the doors to all those areas you do not need much access to.
44) Fashion and style are not just for visual appeal, but also can help save energy up to a limited amount. Wear soft cotton clothes in summer and warm layered ones in winter to reduce your needs for external cooling and heating.
45) Now, for those cold winters, set your thermostat to about 78 degrees when you are indoors, otherwise, 85 degrees will do.
46) If you are going to be away for a long time, turn your hot water unit off to save money.
47) Attach control thermostats to maintain the regular temperature of your fridge between 2 and 5°C, and of the freezer between 15 and 18°C.
48) Adjust your thermostat cooler in winter and warmer in summer to reduce your annual energy cost.
49) Even if winter is just not your cup of tea, try your level best not to use portable electric heaters. Each such heater takes up 2.4 kW of power, hence think of your pocket and refrain yourself.
50) The perfect choice of heaters for your bedroom is an oil-filled heater. They have considerably low surface temperatures.
51) Gas heaters must be used in strict accordance with set rules not only to save money and energy, but also to avoid safety risks.
52) Set strict timings for the working of your thermostat and notice your electricity expenditure by almost 15%.
53) Decide what to take out of the refrigerator beforehand. If you need to keep the refrigerator door open for a long time, switch off the power and then open the door.
54) Not many of us can proudly declare ourselves entirely independent of cell phones. Hence, for us cell-phone slaves, recharging is an integral part of our lives. However, see to it that once fully charged, your cell phone is removed from the wall socket.
55) Solar powered gadgets like heaters and cells, although initially quite costly, help you save money in the long run. They are one of science's greatest contributions.
56) Be a part of something special and include yourself in Earth Hour. Do you realize the enormous energy that can be saved if every single machine on Earth were to be switched off, even if for an hour?
57) The image of us pulling up to our respective offices in personal wide-stretch limousines may seem rather appealing, but its consequences are drastic. Take to carpooling to save fuel energy cost.
58) Have your car checked regularly to detect leakages or any other problem that may persist. Also, while buying a car in the first place, make the wise choice by opting for a fuel-efficient one.
59) If your house is just being constructed, then you are in luck. Ask your electrician to set up the ring system electrical circuit to save electricity and repair costs.
60) The next time you stop at a red light, instead of just sitting there; turn off the engine to prevent costly fuel from going to waste.
61) When buying a car, always go for a diesel-operated one. Although they are more expensive than normal petrol-operated cars, diesel is cheaper, and hence in the long run, money is actually being saved.
62) If you are ever out shopping for a thermostat, buy a programmable one with several different modes to suit every situation and help save energy.
63) Drive in a proper manner, and no, this is not a warning from the police department. Reckless driving involving speeding, applying sudden brakes and accelerating rapidly will damage your vehicle and waste energy in vain.
64) Apart from your central thermostat, the thermostats for each machine in your house also need to be adjusted. For example, the one on your water heater should be maintained at 120°F.
65) The growing trend of arming yourself with a laptop instead of sitting at home in front of a desktop screen can actually be beneficial for energy saving as they use less energy.
66) When you first moved into your house, you probably thought keeping a second refrigerator in the garage or someplace else would benefit you. However, now would be the right time to get rid of that fridge you never use. Recycle it if nothing else comes to mind.
67) In case you have not been on an electronics shopping trip since the 90s, you should consider doing so immediately. Machines built back then, actually all old machines, are less efficient and contribute very little to your power-saving plans.
68) To cut down on your electricity bill, the first few feet of the warm and cold pipes of your water heater should be insulated. This arrangement also creates a comfortable atmosphere.
69) Save energy by obtaining your power needs from renewable sources like the sun. Opt for a solar water heater instead of the regular ones to save money and energy. An insulation wrap for old or worn-out water heaters also help.
70) Clean out your refrigerator by cleaning out its coils with a vacuum or duster to increase its cooling capacity.
71) Have the plumber come over every few weeks and check your gas stoves and cylinders to save energy. Besides, we all know the consequences of a large-scale gas leak.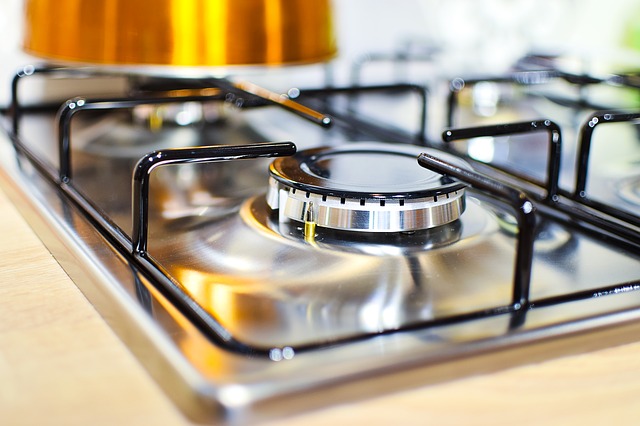 72) Copper or other such metal is a good choice for your cooking utensils as they are good conductors of heat and decrease the time required for cooking.
73) Ensure that your utensils are squeaky clean to promote better hygiene and also promote proper cooking by heat.
74) The size of your utensils should match that of your stove as otherwise heat energy is spent uselessly.
75) Insulate those cold floors with thick carpets and rugs and save a few bucks on the heating expenditure.
76) While increasing the temperature of your heater, do so slowly because the heat strip, which consumes a lot of power, is activated otherwise.
77) Dimmer switches not only help save energy, but also create various ambiences to meet different moods. Timers or motion sensors can be used for outdoor lights.
78) Make those veggies bloom green with sprinkler irrigation. This relatively new method of irrigation not only saves water, but also saves electricity and energy.
79) A wonderful addition to your dryer is a moisture sensor, which stops the machine not after the stipulated time, but as soon as the clothes become dry. Apart from saving electricity, this increases the longevity of the garments.
80) Power savers are miraculous little devices which decrease the energy being consumed by every device by a considerable amount. Make sure to get one of these the next time you go out.
81) Instead of using the conventional power source, use Natural Gas. This is not only better for the environment, but also way cheaper.
82) Adjust the fan of the thermostat to "auto" mode so that it automatically switches off when the thermostat is switched off, thus saving energy.
83) Absolutely do not use a fireplace while your thermostat is switched on, unless absolutely necessary. Both of them operating together consume an incredibly large amount of power.
84) Choose your gadgets carefully when it is time to replace them. Choose your thermostats and air-conditioners wisely, paying good attention to their energy units and your needs.
85) Tankless water heaters, although quite pricey to install, can save a surprising amount of money and energy in the long run.
86) To prevent dampness and any consequent growth of mould, make sure that the fan ducts of your air-conditioning units lead outside.
87) Replace old motors with high performance ones that boast of improved blade design to increase the work output of many household machines.
88) The humidity, caused by those frequent warm showers, can damage CFL bulbs, if any, in your bathroom. So, make sure to run the exhaust fan for a few minutes before and after the shower.
89) Power effective windows help cut draft, create a comfortable atmosphere at home and prevent damage to your home furnishings.
90) It's a rather widely prevalent misconception that it saves more energy if you keep your house cool at all times rather than switch the air-conditioner on or off. Like all other appliances, only use your air-conditioning unit when required.
91) Call the plumber immediately if there is a leaky faucet in your home. They can result in the wastage of several gallons of water.
92) If you have a furnace at home, attend to its regular maintenance like lubricating, cleaning to keep its efficiency to a maximum.
93) If possible, replace your old washing machine with a front loading one, which uses about 40%less water and about 50% less energy.
94) Weather stripping is a rather useful process in creating a separation between the stationary and mobile portions of doors and windows to prevent air from leaking out.
95) Keep the air vents of your house free from all obstructions for a smooth airflow. For example, the curtains should not block the vents of the air-conditioner.
96) On really sunny days, draw open the blinds of the windows that face south to let the warmth of the sun come in. If your windows face the shadows, rather than the sun, keep them closed.
97) When the fireplace is in use, keep the damper closed to prevent warm air from leaking out. The damper should fit in a proper way.
98) Preheat iron and other such appliances to save energy. This is because the metal stays long for a long time after switching off the appliance.
99) Wrap your water heater in an insulating jacket to prevent water loss and reduce the electricity bill.
100) Energy monitors records the amount of energy being used every day in your home. It also calls out all wasteful energy sources.
Hence, with a few easy tips and tricks, you can easily save a considerable amount of energy, money and time.
The best part is we all already follow many of these regulations. So, with a little bit of effort, each one of us can help save energy.
Will you make use of these energy saving tips?