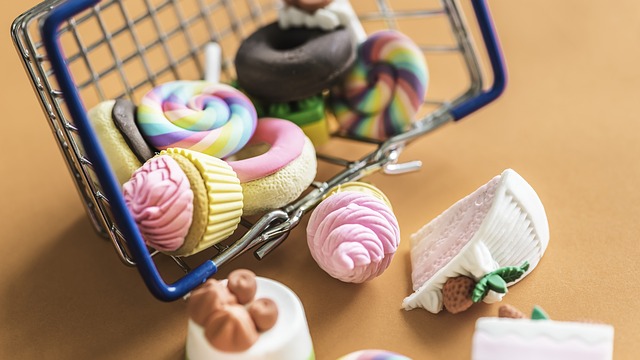 Sugar – an integral part of our kitchen, and our diet. Sugar is not only found in sweets, but also in almost any food that you have throughout the day – cereals, biscuits, breads, cakes, pastries, iced tea, sodas, fruit juices, sports drinks, yogurt, and a lot more.
In fact, studies show that an average American consumes about 20 teaspoons of sugar on a daily basis. You may not be eating raw sugar, but the foods that you eat contain sugar which adds to your daily sugar
intake.
As such, most people consume much more sugar than is ideal for them, leading to weight gain, obesity, increase in blood sugar levels, and even cancer.
Enter the artificial sweeteners or low-calorie sweeteners. It all started in 1879 when Ira Remsen's accidental discovery led to the development of world's first artificial sweetener – Saccharin.
In the years that followed, more artificial sweeteners or sugar substitutes were introduced in the market, the most common being sucralose, aspartame, neotame, acesulfame, Stevia, etc. Some are approved and controlled by the FDA while some are not.
Why the appeal?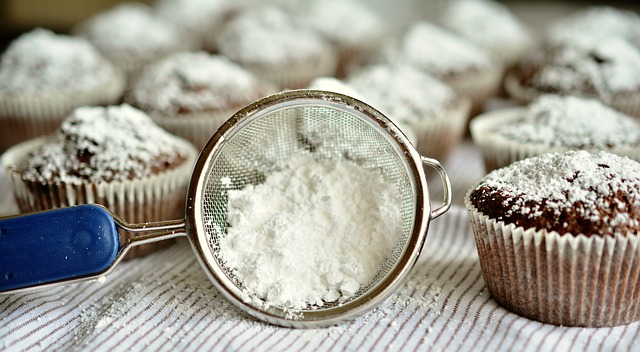 You may be wondering how artificial sweeteners can help when they are adding the same sweetness to the food that you consume.
Well, the first thing is that these artificial sweeteners are low in calorie which means that their consumption adds fewer calories to our diet.
Moreover, they can be upto 300 – 600 times sweeter than table sugar itself. This implies that adding just a tiny bit of any of these sugar substitutes can add the necessary sweetness to the food.
Naturally, they are a favorite amongst the diet conscious as well as in food industries that focus on offering 'sugar-free' food and drinks to the people.
Over the years, the artificial sweetener industry has bloomed and the growth is exponential.
A report published in 2017 showed that artificial sweeteners are consumed by 25% of children in America while the adult figures stand at 41% and the percentage is ever growing.
Is the use of artificial sweeteners safe?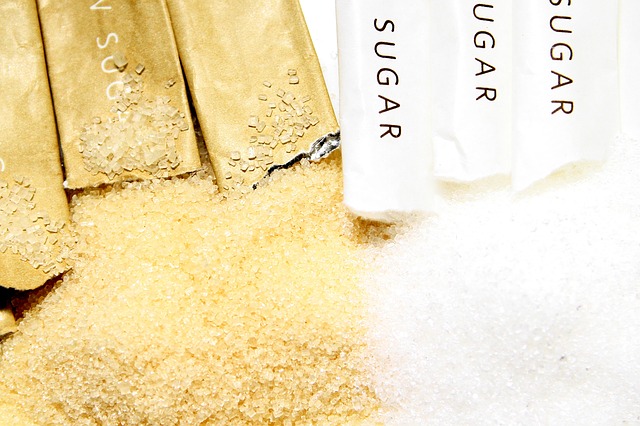 When saccharin was introduced in the market, it was seen as manna from heaven.
he diet conscious people could now consume all the food items that earlier had high percentages of sugar without any of the risks that table sugar posed.
Though saccharin was initially meant to be used by the diabetic, its usage spread like wildfire and soon all households and food manufacturers started turning to saccharin.
However, in 1970, the FDA decided to ban saccharin following reports that showed that saccharin could induce bladder cancer in rats.
However, the product couldn't be taken off the shelf due to the public outcry. FDA decided not to ban it, but put a warning label on the product.
Further researches, however, showed that the disposition of male rats was the cause of the tumor and saccharin was safely consumed by the female rats.
That is why, the warning label on saccharin was removed. That, however, doesn't mean that artificial sweeteners are without side-effects.
Over the years, many studies and researches have been conducted to find whether these sugar substitutes are, indeed, as safe as they claim to be or are there loopholes.
Sadly, many of these researches and studies indicate that these products aren't a 100% safe.
The weight loss paradox
One of the primary reasons why artificial sweeteners gained such popularity is because it promised easier weight loss due to fewer calories consumed.
While it is true that these products contain fewer calories than table sugar, the promise of weight loss is deceptive.
This occurs due to a phenomenon called caloric dysregulation. Since these substitutes taste as sweet as sugar, but have very less calories as compared to sugar.
This makes the brain believe that something is not right, and that is why, it triggers hunger in an attempt to bring back the balance of sweetness and calories.
As you feel hungry, you eat more which adds extra calories.
So, the sweeteners that were meant to reduce the calorie intake in turn increases the calories consumed.
This, automatically, leads to weight gain and the main purpose of their use is defeated. These sugar substitutes are also considered to trigger sugar craving and lead to sugar dependence.
The side-effects of aspartame
Another popular sweetener that is used in food items and beverages is aspartame.
Though many consider it to be the cause of serious illnesses such as brain tumors, chronic fatigue syndrome, etc., researches haven't found anything remotely similar.
That being said, this sugar substitute should never be used by people with phenylkenoturia disorder.
People with phenylkenoturia or PKU must keep their phenylalanine levels low to prevent mental retardation and dermatological, behavioral, and neurological illnesses.
Since aspartame contains phenylalanine, people with PKU must avoid the sweetener at all costs.
Is it safe to consume sucralose?
While sucralose may not be a carcinogenic substance as some people claim, it has its fair share of side-effects.
Researches have shown that sucralose consumption can have negative effects on your gut flora and that can be quite dangerous.
Poor gut health can cause arthritis, heart diseases, chronic inflammation, altered insulin and glucose levels, and even cancer.
The solution to the problem
Consumption of sugar substitutes is useful as long as it used in controlled portions by diabetic patients as well as diet enthusiasts. But using them as an escape route isn't the right thing to do.
If you are taking too much sugar or foods that contain sugar, then it is vital that control the amount of sugar that you consume. Just replacing them with artificial sweeteners is going to work.
You will end up causing as much harm to your health, if not more. So, it is essential that you curb your sugar consumption and not just go for 'diet' products.
Eating a balanced amount of sugar is essential for weight control and keeping cancer at bay.
You should also look for the food items that you consume. Many a time, you may not even know that a particular food has the sugar/artificial sweetener that you are trying to avoid.
When products read 'sugar free', check its ingredients. If you find an artificial sweetener added, better avoid it.