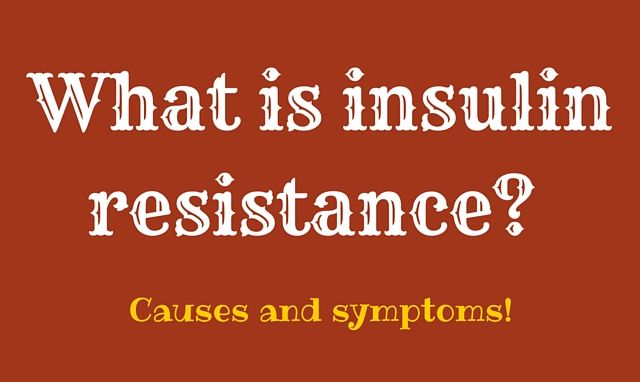 Insulin is a very important hormone produced in our body. To be very specific, it is secreted by pancreas.
The pancreas is a gland that we won't see or even feel by external abdominal examination because it is deep inside the abdomen.
May be because of that most of us don't pay serious attention to this gland and its importance.
However, pancreas plays a very crucial role in digestion, and also in controlling the sugar level in your blood.
Pancreas secrets insulin and this insulin is a major hormone that helps open the cells so that the glucose (sugar) from the food we consume is taken up by those cells.
Without insulin doing its job perfectly, your blood sugar level will fluctuate and may even become a fatal condition.
So what is insulin resistance exactly?
It is a condition where the work of the major hormone insulin is not executed properly. This can be due to two types of conditions.
Sometimes, your body might not produce enough insulin. In that case, there will not be the required amount of insulin in your system to unlock the cells and hence not enough glucose will be absorbed into the cells from the blood.
This results in unusual amounts of insulin left in the blood, elevating your blood sugar level.
Another situation is where your cells become resistant to the effects of insulin so that even if enough insulin is produced, the cells don't respond and hence don't open for glucose to enter.
Since your cells are resistant to insulin, pancreas has to work overtime to produce even more insulin!
Again this will result in elevated sugar level in your blood.
Why should you be concerned if you have insulin resistance?
First of all, you cannot identify insulin resistance with some random symptoms you have. You should get it diagnosed by a doctor.
So why should you be concerned? Since insulin is a major hormone, without its balance, it will be much harder for your body to balance other hormones like estrogen, progesterone, testosterone, etc.
So insulin resistance actually can cause a lot of other things and hence can be dangerous if you leave it unattended.
In particular, the hormonal imbalances can create various other fertility issues and women's health issues.
PCOS is one such condition. And it is not very clear what causes what – mostly like the chicken or egg case.
If you have polycystic ovaries, this can lead to insulin resistance. And the vice versa can be very well true as well.
And prolonged insulin resistance is mostly labelled as pre-diabetic condition, since you will most likely become diabetic over the time.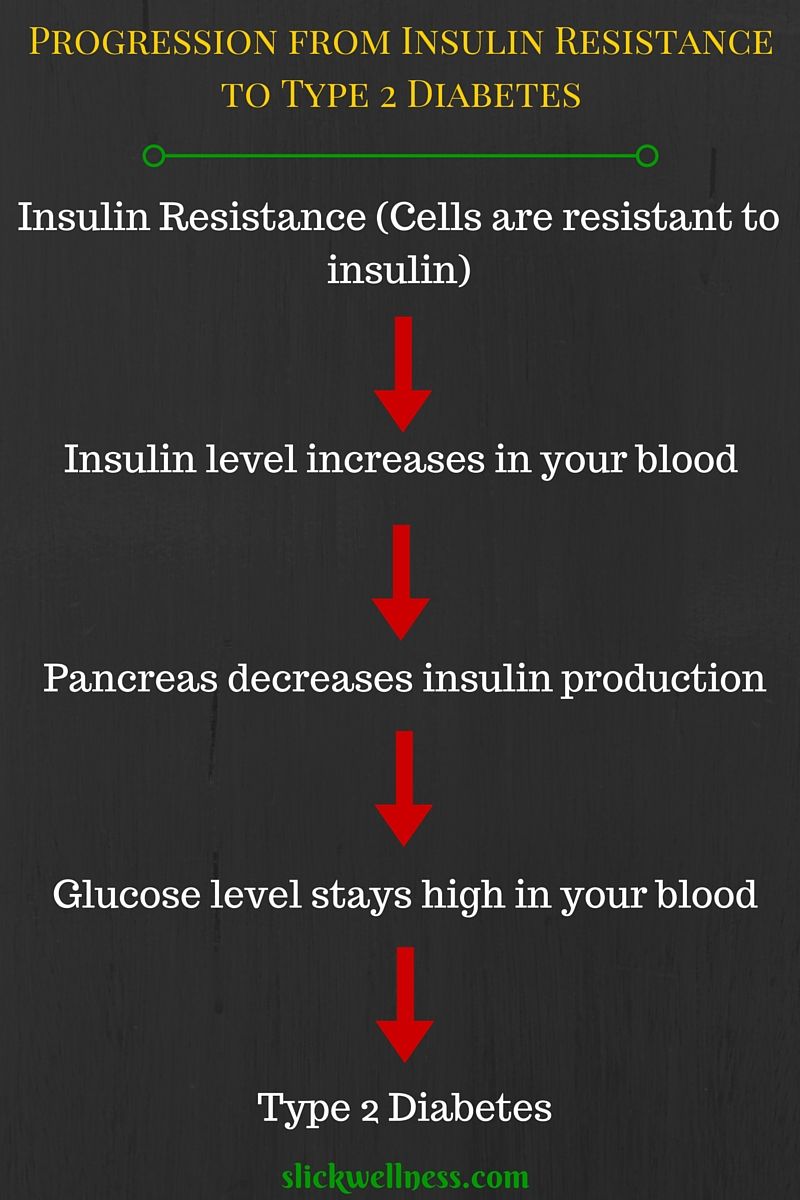 Also, insulin resistance can damage your blood vessels over the time, leaving you at risk for cardio vascular diseases, stroke and much more!
What are the symptoms of insulin resistance?
Alright, I told you that you should be concerned if you have insulin resistance. But how can you find out or at least doubt if you have insulin resistance or not?
Here are some symptoms to look out for!
Elevated cholesterol levels
Reduced metabolism
High blood pressure
Sugar spikes (and low sugar episodes)
Obesity (especially fat deposition in the ab area)
Reproductive issues in women
Various skin issues
Now while I am not going to talk about all of these, I certainly want to touch a couple of stuff here.
Fluctuating sugar levels
With insulin resistance it is highly challenging to maintain a stable blood sugar level. But our body, in particular our brain, needs a stable blood sugar level for optimal performance.
Fluctuating sugar levels hence make it challenging for your brain to handle things. You might even black out.
You might feel hungry and crave for sugary stuff even after a meal. While eating more food will lead to elevated cholesterol and elevated blood sugar.
You might end up with low or no energy at various times of the day.
You might end up being lethargic, have a sedentary lifestyle which again will lead to becoming obese.
This is a vicious cycle.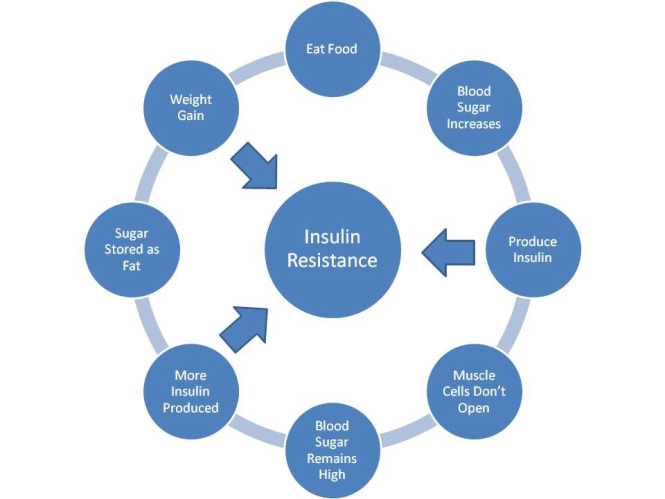 When your sugar levels go down, you crave more sugar. You end up eating more sugar. The excess sugar is stored as fat. You gain weight and then you eat more. And this goes on and on!
Reproductive issues in women
Yes, insulin resistance is so bad that it can affect a woman's fertility. Since a woman's fertility is mainly played by a combination of hormones, imbalance of those crucial hormones does affect fertility.
For one, your ovaries could become cystic leading to a condition called PCOS, and this can prevent you from getting pregnant.
There's another condition called leutal phase defect (LPD). I've talked about LPD in this post, but here's the gist:
During the follicular phase (the time between the first day of your cycle and ovulation) the hormone oestrogen dominates. In the luteal phase, progesterone dominates, which is why BBTs are lower during the follicular phase and then they are higher in the luteal phase.

For pregnancy to be sustained, the luteal phase should be sufficiently longer. On an average it is about 14 days.

But if your progesterone levels are low, your next cycle could start much earlier than this. Progesterone levels should maintain at the post ovulation level for more than at least 16 days to sustain pregnancy successfully.
Catch insulin resistance and rectify it!
Well, if you think you have any of these (the above) symptoms, or if you are 40 (or above) or if you are nearing menopause, or if you are obese, you should consult a doctor and ask him/her to run tests on you to identify the possible condition of insulin resistance.
If you are clear, great! If not, don't worry you can rectify it.
I mean, insulin resistance is reversible and this is great news isn't?
Just with some dietary and lifestyle changes you can put all your hormones back to balance.
I'll talk about this in another post. For now, let me know what you think about insulin resistance!