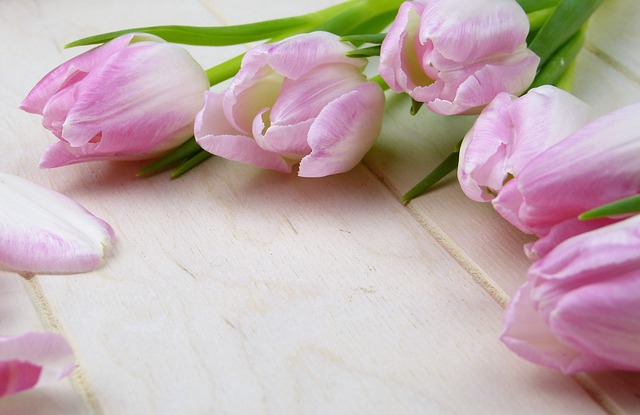 Today's world is a highly demanding one. People are spending more time at the office than at home.
This means you have lesser time to take care of your own well being.
This has resulted in the rise of many medical problems in the workforce like obesity, high blood pressure etc.
Many businesses know the value of having a healthy workforce.
A healthy employee will have fewer absences and generally be a more productive person at work.
His disability claims will also be lesser than others.
For this reason, many businesses have turned to wellness programs to combat health problems at work.
What is a Wellness Program?
Employee wellness programs can be of many types.
The general idea behind them is to use some sort of physical exercise in order to better the health of employees.
Research has shown regular physical exercise can reduce the occurrence of many diseases like type 2 diabetes, stroke, heart diseases and obesity.
Every year, the number of people who do regular physical activities is dropping in alarming levels.
Wellness programs are started by businesses and companies to cater to the needs of their employees or even customers.
Such programs generally try to focus on improving the physical as well as the mental aspect of health.
Some programs may be more specific in nature like anti-smoking concerns, stress management, yoga etc. Some programs can be more comprehensive in nature.
Disease management, family therapy, nutritional services etc. generally fall into this category.
The sad thing about these programs and plans are that most people are not very interested in them. They require a better incentive than a healthy life.
That is why many companies offer incentives to make their employees undergo the programs.
The range of incentives can include anything from cash rewards to fitness equipments to paid vacations.
Expensive gadgets like the latest smartphones are also given out by certain companies.
Generally however, the incentives are more practical. By undergoing and succeeding in a particular program, you can get a deduction or a discount on your insurance premium or other medical expenses.
Necessity of wellness programs in the Workplace
Now, these fitness programs can cost a lot of money for the company which is hosting it.
Now you might wonder why they do it if such programs end up using a lot of the company's precious time and resources.
They do it because it is a good business idea.
The company hosts these programs in order to lessen further expenditure on employee health.
Much of the profits of a company are wasted trying to make up for employee health problems.
These problems include absences, medical costs and other related areas.
However, a company which has a healthy workforce can reduce these expenditures.
A healthy employee means less time and resources wasted on absence, injuries and most of all fewer medical claims.
Everyday countless numbers of people call in sick at their workplace. Companies waste a lot of precious resources in trying to make up for the deficit in manpower.
Therefore such programs can actually end up saving companies millions.
An anti-smoking workshop will help reduce the number of smokers in the company which in turn reduce the number of breaks taken by employees for smoking.
This will save a lot of working hours in the long run and productivity will increase.
One of the major ways, in which companies profit by hosting free employee wellness programs, is in insurance claims.
An insurance company charges its rates for a business according to the number of claims that originate from that particular business.
A company with a healthier workforce means that the company will have to spend less on medical claims by its employees.
The insurance company in turn will offer better rates as they see that fewer claims are coming in.
Insurance companies benefit from free wellness programs as well as other businesses. The primary reason they support these programs is because it lowers their costs by a large margin.
It has been noticed that most health insurance claims were related to chronic diseases.
Most of these diseases can be prevented with proper guidelines regarding nutrition and physical activity. This is basically the job of wellness programs.
By preventing the diseases from happening, the companies save money and it is a benefit to everybody concerned.
Small businesses do not have the resources of the larger ones and therefore they are unable to provide benefits like free wellness programs.
Insurance companies are really helpful in this scenario.
Activities like provision of wellness coordinators, health assessment tools and even implementation of fitness workshops are performed by insurance companies for these small companies.
Often such procedures are more beneficial to you, as an employee of the small firms. This is due to the fact that companies dealing in health insurance have connections to health-care providers.
This allows the insurance companies to provide better health programs for you and other employees. The insurance company can work hand in hand with your physician in providing better health support.
How can Companies start providing these programs?
The major hurdle to a company's plan of introducing health programs for employees is the employees themselves. Without their participation, such a program will never succeed.
To overcome this, the company needs to be proactive and promote the benefits of being healthy. A company may use a variety of methods in securing the interest of the employees.
Pamphlets, presentations and videos are great ways to increase interest in the programs.
Once the employees garner sufficient interest, the programs can be started. However, many drop due to lack of further interest and also due to a shortage of time.
Here, the company needs to get creative.
They need to organize the program in a way that suits the people. Incentives like vacations and cash rewards are possible ways in which employees will remain interested in the program and continue their participation in it.
Organized wellness programs which include heath consultants are more effective in increasing participation and the chances of success.