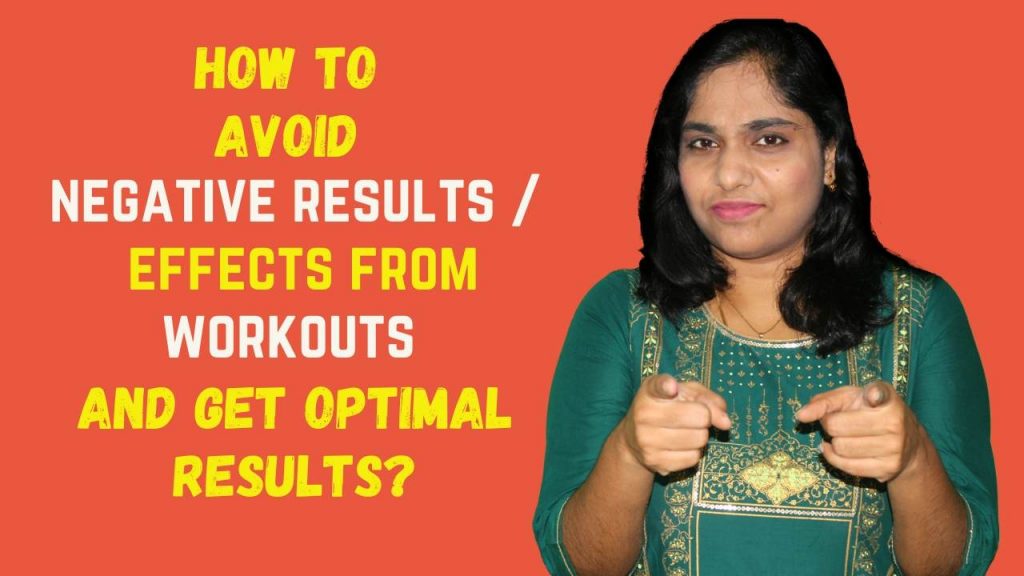 If you are someone who regularly exercises, you can be proud of that, because there are so many people who want to do that but still fail to do so.
Being someone who regularly exercises or who exercises quite often means you take care of yourself well. You are very well aware of the health benefits of doing exercise regularly and you also keep yourself fit.
But everything doesn't end there! There are certain things that you need to do in order to keep yourself healthy after exercising sessions. There are things that you need to do to make sure you are healthy and get the optimum results off your workouts.
There are also certain things you should be doing to track your progress and keep yourself motivated. Let's get started!
Clean yourself up!
I've included this as the #1 tip; I would like to emphasise how important this is. I know many people who don't do this after an exercise session and it is terrible.
Some people just relax for a while and once the sweat is dry they think they can continue with their routine.
This is completely wrong. The sweat that comes out of your pores deposits dirt and salt on top of your skin once it dries out.
If you don't clean it properly, you can end up with clogged pores and lots of other skin problems; not to mention the bad body odour.
If you are very busy and have a tightly packed time schedule where you have fitted your workout, don't worry. You don't need a prolonged period of bath. A quick shower will do.
Just make sure you have cleaned yourself thoroughly – your skin and preferably your hair. If you have long hair (like me) then washing your hair everyday can be a pain (if you exercise everyday). In that case, you can simply increase the number of hair washes per week.
Just as in the case of your skin, the sweat and the dirt that accumulates in your hair will also create loads of hair issues – one of them being hair fall.
Drink lots of water
Exercising apparently leads to sweating. No matter what type of exercise you do, you surely do sweat a lot.
If it is a gym session, or weights or even 20 minutes on the treadmill there will be a lot of fluid that comes out of your body in the form of sweat.
Now, this means your body regularly loses extra water; more than what you'll pass out as urine.
In order to compromise for this water loss, you need to input additional amount of water to your body appropriately by drinking more.
If you take this lightly you might end up dehydrated and that directly relates to sluggishness, loss of energy and inability to exercise on a regular basis – you might also not be able to perform your day-to-day activities, if you are dehydrated.
And in addition, dehydration can cause a lot of other digestive tract problems and also constipation.
Have proper exercise outfit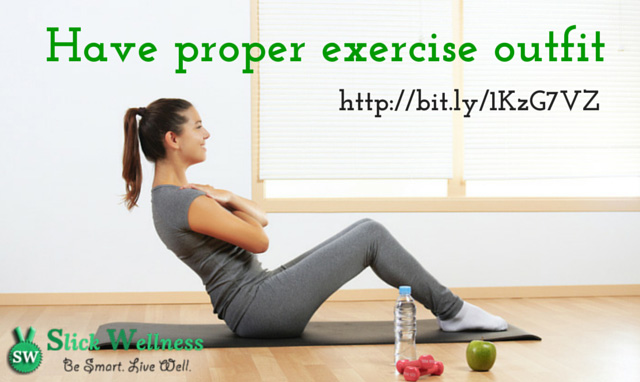 You know well that walking on the treadmill with bare feet will burn your feet. Similarly going for a walk outside with your bathroom slippers will result in sore feet.
Wearing too tight garments while working out will strain your muscles and your skin will not have enough space to breathe.
Only exercise in the proper outfit. Invest in buying a pair of running shoes if you jog regularly. Don't forget to buy an exercise mat for doing crunches and other related stuff.
Don't perform exercise in inappropriate outfit – that will not only cause discomfort but will also not give you proper results!
Eat a well-balanced, nutritious diet
Exercising regularly means you are burning a lot of calories on a regular basis. Which in turn means that you should feed your body with a nutritious diet.
Make no mistake – exercising regularly doesn't give you the privilege to eat junk food. At the same time you have to make sure your body doesn't deprive of the vital vitamins and nutrients.
This is very important because since you are actively burning calories and fat on a regular basis, it could easily happen that you become weak if you don't eat properly.
Again, don't misunderstand – I am not saying that exercising will make you weak or suck out all the calories from your body. It is just that you have to make sure you provide your body the necessary support and input while you are keen on keeping yourself fit.
Remember, fitness is all about balance, which in turn will ensure your wellness.
Use appropriate fitness tools/apps/software/gadgets
Just like your outfit, the additional tools you use to track your progress are vital too. While these are not an absolute necessity, using them gives you a clear idea of how you are progressing towards your fitness goals and how you should alter your strategies.
You could use simple apps to track your weight and other metrics. You could use apps that helps you do short term workouts (like the 7 minute workout app).
You could also use apps (and/or gadgets) that track your steps/progress while you walk/run. There are also apps that can give you dietary suggestions based on your current fitness level (you need to input some data).
As I said already, it is not a MUST to use these tools, but if you use them you will find yourself motivated and you will have clarity about your progress.
Do a variety of exercises
Exercise sessions can become boring over the time if you keep doing the same thing over and over again. Which is why you need variety!
If you walk, don't always walk on the treadmill. Go for a walk outside some days while the weather is good.
And don't always have walking or jogging as your workout routine. You should try to incorporate more than two types of activities per session.
For instance you could walk on the treadmill for 20 minutes, then do some crunches, then some weights and then some aerobics. This way you not only beat boredom but you also burn calories in a more effective way.
(Optional) Have an exercise buddy
Sticking to a regular exercising schedule is a highly challenging thing. It often happens that people who start exercising regularly with all enthusiasm quickly lose motivation and go off track.
I don't know the exact reason why this happens, but there are many excuses one can tell. It could be the weather, or sluggishness, or busyness or even frustration caused due to the inability to achieve the expected results!
In such cases, having an exercise buddy will help a lot. Not only this helps keep yourselves accountable, but when you lose motivation or while you are finding excuses to skip your exercising schedule for the day, your buddy will give you the reason to get it going.
While I was in the UK (Lancaster University, for my Ph.D) I used to go for Aerobics sessions in the campus gym at least 3 times a week. And I had a buddy.
On days when I think about skipping it altogether, she will push me to accompany her. On days when she gets that thought, I'll ask her to accompany me.
Also, as I said already, all exercises can become monotonous and boring over the time. Having a buddy will give you a chance to chat over stuff while you are working out – so you can really workout and relax, plus build relationships at the same time.
Consult your doctor before taking up an exercising program
Can exercising be harmful? No, right? Well, that's only partially true.
While exercising doesn't do anything harmful to your body, not all forms of exercises can be suitable to you.
For instance if you have a health condition like low sugar, you could become exhausted (and even faint) even with lighter exercises.
People with bone and ankle pain can't jog or run longer.
If you are pregnant, you should consult with your doctor about what kind of workout you can indulge in, depending upon which trimester you are in.
You get the idea.
So consult a doctor – explain your health issues if you have any, your fitness goals and check with him/her if all the exercises that you plan to do are safe to you.
If not, they will advice you for alternatives. And probably supplements if needed.
Exercising is just the beginning
Remember this. Just because you exercise regularly doesn't guarantee that you are fit and well. You need to make sure your body can tolerate your workout routines. This in turn requires that you provide your body with enough water and nutrition.
Simple things like wearing a proper workout outfit and cleaning up yourself after the session mean a lot too.
Now, make sure you do all of the above. It will not only make your exercising more fun, but will also make it safe and more effective!