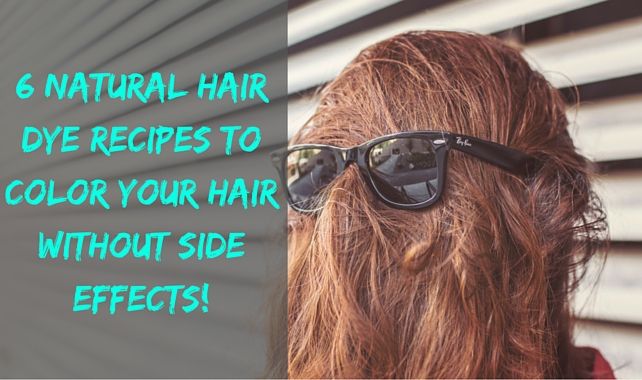 Whether you want to cover those grey hairs or want to add few highlights to those tresses, hair dyes are the only way to go!
And yes, the commercial market knows this and you have lots and lots of hair dyes to choose from.
You have a wide variety of shades to choose from and a wide variety of the "type" of dye too, to choose from.
With or without ammonia, herbal, creme, powder, and much more – varieties!
But commercial hair dyes are loaded with chemicals that are not good for your health. Some of them include, Ammonia, Parabens, Hydrogen Peroxide, Lead etc. that are certainly not good for your health.
They are not only harmful to your skin (to the extent to cause skin cancer upon prolonged use), but can also cause lung diseases upon inhalation.
At the same time, some of us cannot totally forego usage of hair dyes, right? Which is why we have natural remedies.
[clickToTweet tweet="Natural hair colors you should absolutely try!" quote="Natural hair colors you should absolutely try!"]
Here's the disclaimer – with natural remedies, you cannot always expect perfect shades at one go; you need to experiment more!
And you should expect some mess. Also you might have to apply the natural dyes more frequently than the commercial ones and may have to wait longer for the colors to set in.
So here's the list of natural hair dyes.
Henna (for red/reddish orange shade)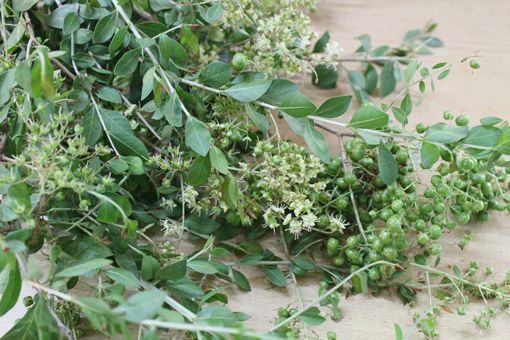 Henna is well known for dying since ages. It not only acts as a mere dye but also conditions your hair and helps hair grow.
If you love to boost the color of your red or reddish orange hair, or if you want a break from your black hair, henna is a great choice.
But before you opt for henna colouring please note the following:
Applying commercial dyes over henna is usually not recommended. Depending upon your hair type and color and depending upon the commercial dye you are using, you can get adverse effects (imagine standing in a party with green hair!).
So if you opted for henna once, it will be henna for the rest of your life – kidding – you might use other natural dyes to vary the colors.
Henna doesn't end up giving the exact same color for all hair types. The color (and type) of your hair before you apply henna highly influences the color you get afterwards.
Also, it depends on the type of henna you use and the procedure you follow to dye your hair with henna.
One more thing to note here is henna is used for body art. It stains everything and that includes your skin, your clothes and your flooring.
Henna will only add color over your hair, and it will not penetrate the shafts. So it will not damage your hair.
But note that henna is permanent dye. The only way to get it out is to grow it out or cut off the dyed hair!
Henna can be very drying. So make sure you use a moisturiser in the henna mix – like yoghurt.
So if you are ready now, here's how to do it. Mix henna (get it here or here) with enough water to make a paste.
If you are going to add yoghurt, adjust accordingly. Henna will require you to mix it up and leave for at least 12 hours.
Just mix henna with plain water and leave it for 12 hours. And when you are ready to apply, add in lemon juice or yoghurt. The consistency should be pasty – not too thick, not too runny.
Apply vaseline over your hairline and neck to prevent staining. And wear an old T-Shirt.
Use a glove (just like you'd use for any other dye). Part your hair and work in small portions. Unlike commercial dyes that will spread through your hair, henna won't.
So you have to manually work from the roots to tips. Patience is a virtue!
Once done, tie your hair up and cover with a plastic shower cap. Henna works better with a little bit of warmth.
Wait for 2-6 hours (6, if you can) and then wash off. Washing can be really challenging.
Make sure you don't clog your pipes. And be patient while taking off all the henna from your hair.
Use cool water to wash off and a mild shampoo. On the day you applied henna, your hair will look really bright orangish. Don't worry.
In a couple of days, the color will set in.
Henna and Indigo (for black)
If you want to cover your greys with black, you should use indigo (get it here or here). Indigo actually has a deep blue or purple tint, and should be used after using henna.
This is a two step process. You first need to do the henna batch as described above.
And then the next day or within 72 hours you should mix your indigo powder in water and apply.
Or this can be done as a one step process to save time. You should mix henna the night before and after about 12 hours, mix indigo with it and apply.
Adding a teaspoon of salt to the indigo can intensify the color.
Waiting for 2-6 hours gives you a deep color. Use a mild shampoo and cold water to wash off.
Do not wash your hair with shampoo for the next three days to prevent washing out the indigo.
Black walnut powder (black)
Black walnut powder (get it here) can give you a very strong black coverage. But beware, it will stain everything in sight.
Wear protective gloves during application.
Boil water and drop walnut powder in boiling water. Let it soak say for 3 hours. The longer you wait, the deeper the color.
If you are using black walnut powder, you will have a pasty consistency dye. Apply it on your hair just like the henna dye.
If you are going to use black walnut hulls, you will have dark color liquid dye.
Use a cotton ball to carefully apply.
Wait for a few hours, say 2-4, and then wash off. Be very careful with washing though. You might want to invert your hair and stand in the shower to avoid the dye from running through your face and body.
Lemon (for lightening)
If you want to lighten those tresses, lemon is for you. Lemon will make your hair lighter. For instance, if you have deep black hair this treatment will act as a bleach to your hair.
For this, you will need just pure lemon juice. Juice 2 or 3 lemons depending upon your requirement.
Now you can use a wide toothed comb, or a hair dye brush or even a mascara brush to apply. Dip your brush in the juice and evenly apply all over your hair.
Find some sun and sit for about 20 minutes. Longer might damage your hair. You might require a sunscreen, of course.
Wash off and repeat once a week if you want to get even lighter hair.
Beetroot or carrot juice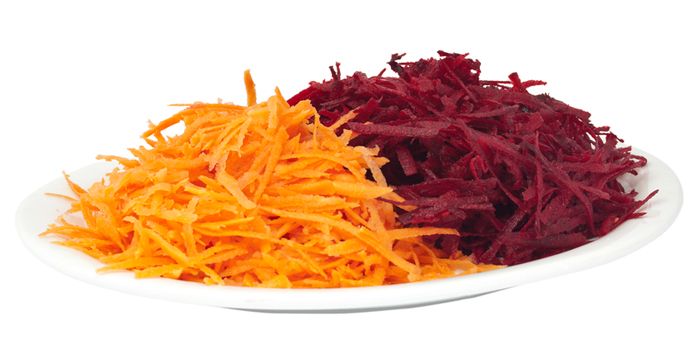 This is for red heads to boost their color. Or if you have blondish hair, you could end up with a strawberry blond shade.
Prepare some fresh carrot or beetroot juice and apply all over your hair. Work the mixture well into your hair and roots by massaging.
Leave for about an hour and wash off with a mild shampoo.
Tea or Coffee rinse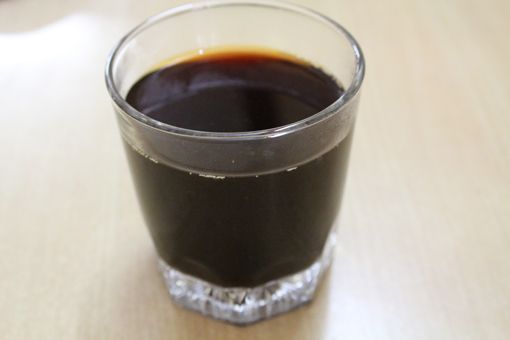 If you want to darken your hair you can use tea or coffee as a final rinse. Although this won't cover your greys as much as a solid dye, you can deepen your current hair color.
Also you can expect a little bit of coverage if you have very less grey hair.
Just prepare some super strong tea or coffee. For coffee you can use coffee powder, or grounds or both.
Let the tea/coffee cool. Wash your hair with shampoo and use the tea/coffee as a final rinse.
You might have to repeat this several times to achieve the desired shade.
Using natural hair dyes to color your hair
Natural hair dyes are great options if you want to color your hair without experiencing any side effects.
They just color the surface of your hair and won't penetrate into your hair, thus causing very less damage to your hair.
[clickToTweet tweet="Natural hair dyes are the safest options to color your hair!" quote="Natural hair dyes are the safest options to color your hair!"]
At the same time, they can be messy and time consuming. If you consider the benefits, I'd say it is totally worth it.
Please note that you may get different results – in terms of the color – depending upon whether you have already coloured your hair with other natural or commercial hair dyes.
Also you may get different/unexpected results if you switch between natural and commercial hair dyes – just giving you a word of warning here!
Always test the natural hair color over a few strands of hair from underneath, so you can be careful in case you don't like/expect what you see!
Despite all the disclaimers and warnings, I highly recommend you to go for the natural hair dye options instead of commercial hair dyes.