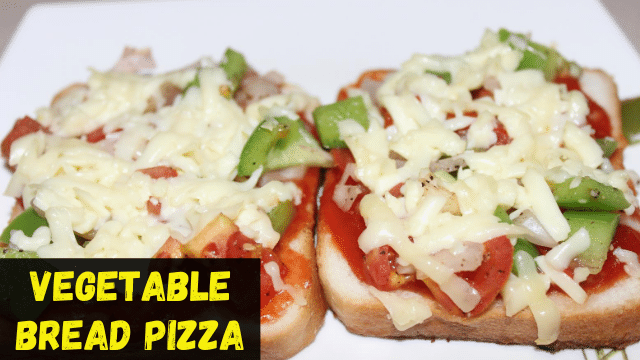 Pizza is posh. But can take some time to make. If you want to enjoy a pizza-like food, prepared quickly, bread pizza is the one to choose.
This is a quick and easy recipe that you can prepare in a few minutes, with less amount of work. In addition you get to enjoy the taste and satisfaction of eating a pizza.
I call that two birds in one stone 🙂
Both kids and adults can enjoy this dish very much. Try it out and share your thoughts in the comments below!