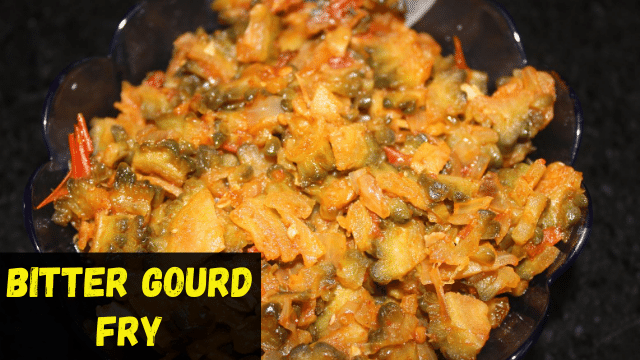 Bitter Gourd is a nutritious vegetable with many health benefits. But due to its bitter taste not many have interest in eating it.
Mostly kids will run away from eating bitter gourd, and even some adults don't prefer it.
Apart from deep frying, there are other ways in which you can incorporate bitter gourd in your diet.
Here's a delicious bitter gourd fry side dish recipe that you can try today. My kids enjoy this dish and usually ask for more as the hotness and sweetness of this recipe nicely compromises the bitterness of the vegetable.
Give this a try today!