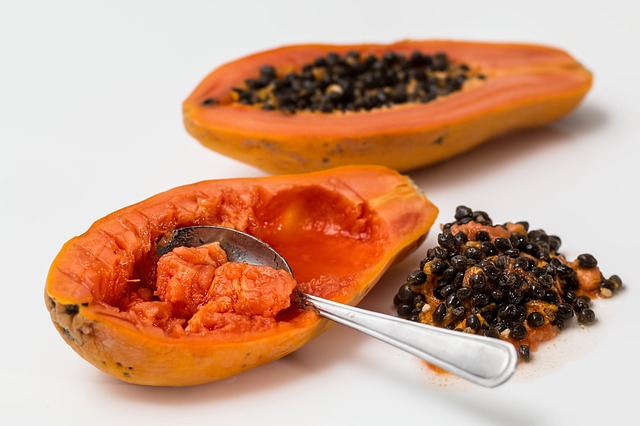 Papaya is a tropical fruit that is known to be rich in nutrients and has many health benefits.
Papayas are ideal snacks as they limit the calorie intake while keeping you full for a longer time. Papayas are sweet and have high fiber content.
They are rich in Vitamin C, minerals, enzymes, etc. Although this juicy fruit is popularly found in South America and the natives; it is loved all over the world.
Papaya has both health and beauty benefits. But what if we say that there are some side effects to this fruit as well?
You won't believe it, right! Well, there are some not so pleasant side effects to Papaya that we will be discussing here in this article.
Side effects of eating too much Papaya
Digestive issues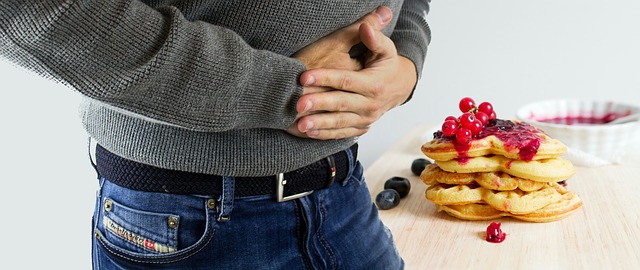 People know papaya as the best fruit to calm your stomach disorders. What not many know is that the same Papaya can become a cause of unstable stomach.
Papain leads to stomach disorder distress. The latex and high fiber content in Papaya can irritate your stomach and you may suffer extreme abdominal pain.
Papaya is rich in fiber which must get broken down with the help of digestive juices.
However, when you are having a lot of this fruit, it may not get digested well and may lead to diarrhea. This may leave you terribly dehydrated as well.
The fiber can also cause constipation and you may have to ensure more water intake.
Develops kidney stones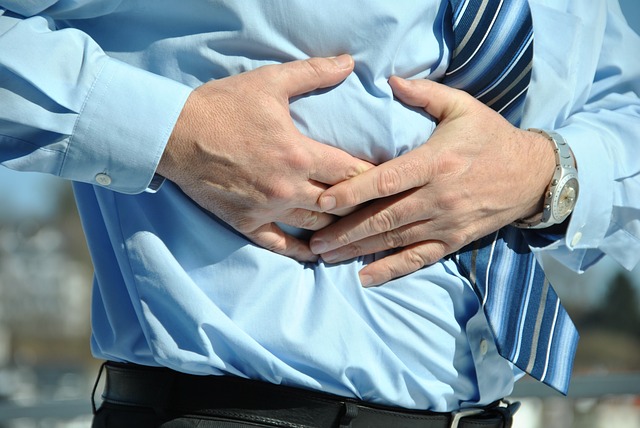 Papaya is an excellent source of minerals and vitamins.
The powerful antioxidants provide a number of health benefits that help in preventing premature ageing, reducing the risk of cancer, and balancing the immune system.
Papaya also helps in controlling your overall health by regulating high blood pressure.
A medium-sized or 100g papaya has approx. 60 mg vitamins that are not easily digestible by a normal human.
Although the vitamins are soluble, it puts some burden on the kidneys.
Excess intake of Papaya can become toxic and does not excrete from the body. This turns into kidney stones and is harmful to the body.
Eating too muchPapaya can cause miscarriages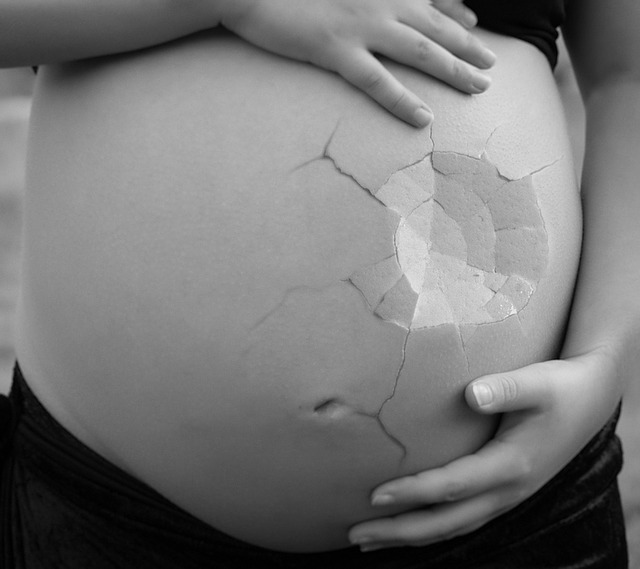 Raw papaya is extremely harmful if you're pregnant or planning a family very soon.
The latex found in papaya triggers contraction of the uterine and may lead to birth defects or miscarriages in women.
It may also lead to stillbirths in some cases.
Additionally, papain leaves have oxytocin and prostaglandin hormones that induce labor and contraction.
Papain also damages the membranes that are necessary for the foetus to develop.
Hence, papaya intake in any form must be avoided completely by pregnant women or during childbirth.
Skin discoloration
Papaya has beta-carotene that makes it extremely good for eye-sight development. It keeps your eyes safe from the muscular degeneration as well.
However, excessive consumption of Papaya may lead to discoloration of eyes, skin, palm, and soles.
They may turn yellow and look as if you have been suffering from jaundice. The condition is commonly known as carotenemia.
Studies reveal that eating too much yellow, red or orange colored food increase beta-carotene and discolor your skin color tremendously.
Lowering the consumption may help in restoring back the original skin color.
Respiratory distress
Papain is an enzyme found in Papaya that helps in soothing the digestive system. In also counters the throat inflammation.
However, despite such benefit, papain is also a potential allergen. People who consume papaya in excess have a high deposit of papain in their body.
The ingestion of papain may lead to respiratory issues, wheezing, asthma, nasal congestion, and breathing difficulties.
Consuming Papaya in moderation, however, helps in resolving asthma problems as well.
Stomach ulcers
Papaya helps in curing stomach ulcers with its digestive enzymes and rich nutrients.
It speeds the breaking down of protein and reduces the deposition of hydrochloric acid in the stomach. In layman words, it reduces acidity and keeps your stomach clean.
However, it can also cause extreme harm by increasing the secretion of enzymes that lead to digestive problems.
It may worsen the condition of people who are already suffering from stomach ulcers.
If you are on medical treatment for stomach ulcers and other digestive issues, you must consult your doctor before dieting on papaya.
Develops skin rashes
Papaya has great health benefits as it contains enzymes that remove toxins from your body and makes it glow.
It is also helpful in reducing aging symptoms and keeps you young forever.
Papaya is widely used in making anti-aging creams. However, not all skin type will react positively to thePapaya enzymes.
This tropical fruit may lead to dry skin and you may suffer itchiness and skin rashes.
You must always take a small patch test before using a Papaya enriched cream or moisturizer.
Who knows you might be allergic to the fruit enzymes.
Slows heartbeat
Papaya is the best fruit known for treating cardiovascular diseases. It reduces the risk of heart attack and heart strokes.
However, it is not suitable for people who are already suffering from heart ailments and cardio disorder.
The enzyme named papain present in Papaya slows down the heartbeat dangerously. It may trigger cardio problems if you are on medication.
Thus, before dieting on papaya, you must consult your doctor.
Not suitable for infants
Mothers of infants are advised to not give Papaya to their children.
The papain enzymes are strong enough to upset the infant's stomach and lead to excessive dehydration.
Kids might also suffer abdominal bloating and cramps.
Papaya is also rich in high fibre and may lead to diarrhea. Always consult a pediatric before giving Papaya to your infants.
Lowers sugar
People who are already on diabetic medication must avoid excessive intake of Papaya.
The tropical fruit is known to lower the sugar level drastically and may be dangerous to patients.
If you are diabetic, then please consult your doctor before introducing Papaya in your daily diet.
Papaya also majorly interacts with complex medicines like blood thinning medicines and aspirin.
You must consult your doctor before eating Papaya.