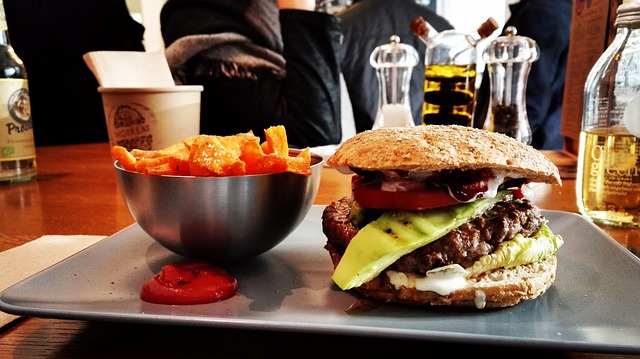 Has the scrumptious meal you had the last night from the street side joint led you to the washroom today?
Have you been spending your day in the bathroom after munching over some leftover snacks?
If you are suffering from nausea, vomiting, or diarrhea after having some roadside food, then it's time to visit a doctor! You might be suffering from food poisoning.
Food poisoning has become a common problem these days as people rely more and more on fast food and street food.
The poising may make you sick, disturb your stomach, and may lead to bacterial infection as well. Before visiting a doctor, you can try out some home remedies as well.
However, these remedies are just in case of emergency and not a complete solution. Below are some of the home remedies to help cure the problem.
#1 Have fluids
Have water, juices, shakes and any other fluids in plenty. It will help you a ward of dehydration and replace the fluids that you have lost due to vomiting and diarrhea.
If you are unable to take liquids due to a sore mouth, you can take small sips at a time.
Coconut water is one of the best natural ingredients to keep your stomach calm and soothed.
You can also go for electoral or ORS water. You can also make your own ORs at home by mixing-
6tbsp sugar
Half tsp. salt
1 liter of boiled water (cooled)
Mix and drink in intervals. You must take care of accurate measurements, however.
#2 Drinking rice water
Rice water and barley water are a great solution to give your stomach some rest.
Sipping them will not only save you from dehydration but help you regain your lost energy. You can easily make rice or barley water
Boil one liter water in a pan
Add one cup  of rice or barley to it
Let it boil for around 15 minutes or until the water becomes starchy and thick.
Sieve the water and drink. You can add flavors of lemon and cumin powder to make t tastier.
#3 Give your stomach some rest
It is obvious that you have suffered from food poising due to heavy and oily food intake. Give you stomach some rest by having light meals at regular intervals.
Have some porridge, banana, rice-based food, crackers, and others that will not be heavy on your appetite.
Intake of tea, caffeine, alcohol, and soda or fizzy drinks is harmful in this condition.
#4 Take a sip of cinnamon tea
Cinnamon is the best remedy to calm your upset stomach. It keeps the stomach cool and balances your appetite.
Cinnamon oil is also known to exhibit antibacterial properties that fight back all the causes of food poisoning.
Boil one cup of water
Add 1tsp cinnamon powder or oil
Simmer for 15 minutes
Strain the water and drink
You can flavor tea with ginger as well.
#5 Garlic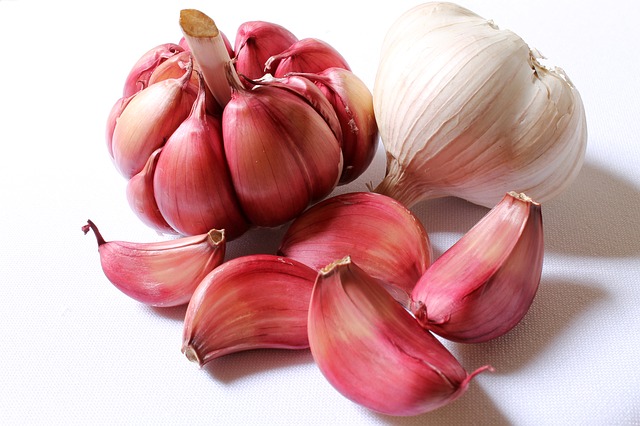 Some people are not much fond of garlic, but trust us; it is the best home remedy to ease your stomach.
Garlic has antimicrobial properties that fight against food-borne diseases.
Garlic is also rich in sulfide that prevents you from suffering from pathogens like Campylobacter, Listeriamonocytogens, and others.
Boil one cup of water
Add 3 cloves of garlic and some ginger and keep boiling
Divide the liquid into two portions and take it in the evening and morning
#6 Coriander tea
Coriander is readily available in the kitchen and many take it to cure gastric problems.
If you are suffering from food poisoning then try out the coriander tea.
It is rich in antibacterial properties and cures you against Salmonella typhimurium bacteria that cause food poisoning.
Boil one cup of water
Add 1 tsp. of coriander powder or seeds
Boil for a few minutes. Strain and drink
# 7 Cumin seed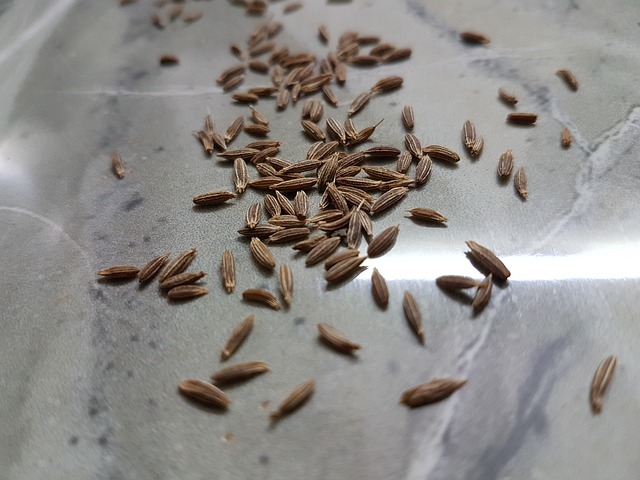 Cumin is a popular spice known to cure stomach ailments. It helps to tackle diarrhea and saves you from bacterial infection.
If you are suffering from food poisoning and the doctor is unreachable, try out this healthy cumin the recipe and relax your stomach
Boil one cup of water
Add 1 tbsp. cumin seeds
Boil for around 15 minutes
Strain and drink
You can take this healthy tea every day in the morning and lose some fat as well.
#8 Apple cider vinegar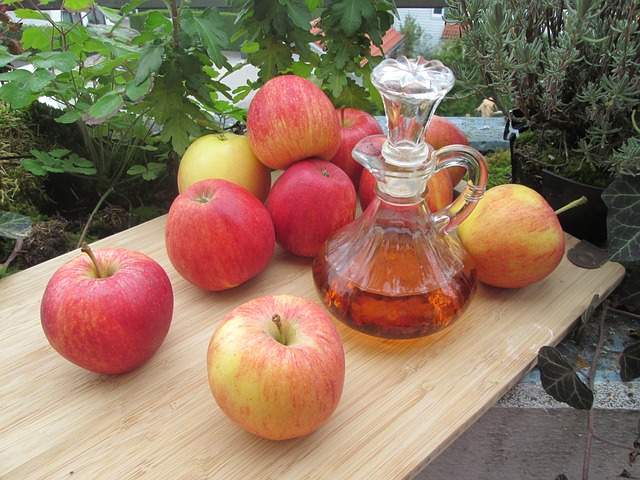 Apple cider vinegar is known to relax your stomach when you are suffering from symptoms of food poisoning.
It has antibacterial properties that soothe your stomach as well.
Dilute 1 tsp. apple cider vinegar in one cup of warm water. Drink it and feel the difference.
#9 Ginger and honey
Ginger and honey both are natural probiotics and curealmost every stomach related problems.
Ginger is rich in gingerol, a compound that has antibacterial features. It helps in fighting food-borne ailments and aids in digestion.
Honey is also a natural remedy to cure vomiting, nausea and stomach aches. Both the ingredients combined together speed up your recovery and save you from food poisoning.
Boil 1 cup water
Add ginger and simmer for 10 minutes
Strain the mixture, let it cool
Add 1 tsp. honey and consume immediately
You can also chew the ginger
For better results, have this thrice a day until you get cured.
#10 Lemon juice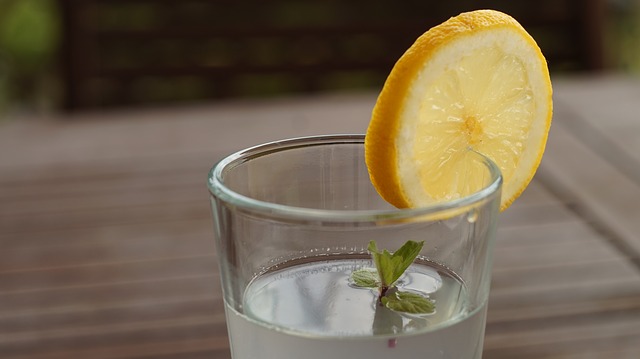 Lemon has antibacterial properties that have the power to kill all the bacteria in your body.
It helps combat the poisonous pathogens and aids in digestion.
Add juice of one lemon to one glass of warm water
Mix well and drink
You can add honey if you want
Drink this water twice a day for better results
Other than the above-mentioned remedies, you can eat bananas that are rich in potassium and gives you an instant boost of energy.
You can also make banana milkshakes and drink it if you are hungry. It acts light on the stomach and cures poisoning as well.
You must visit the doctor as soon as possible if you have a high fever, diarrhea for many days, developed poor eyesight, or notice blood in your urine.