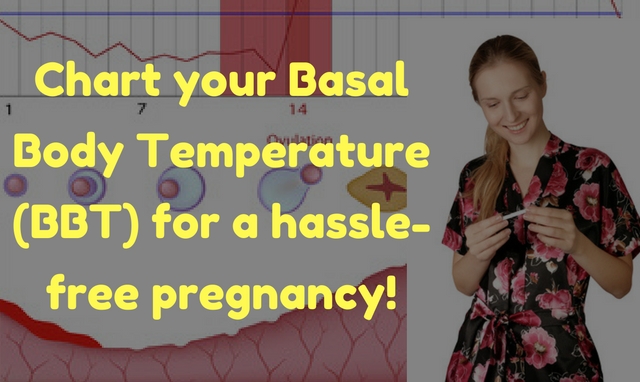 For all the ladies out there – Tracking pregnancy becomes all the more uncomplicated if you know how to chart your BBT or Basal Body Temperature.
Through proper BBT charting, you can track whether and when you ovulated and if you performed the deed during the right period.
Before reading on, it's important to know what BBT is.
Basal Body Temperature is in fact the temperature registered by your body when it is at rest.
For pregnancy or fertility related BBT charting, body temperature should always be measured during the morning hours before you get up from bed or start moving about.
To be very strict, this should be the very first thing you do in the morning – before you do anything else – including rolling over, visiting the bathroom or even smooching your partner.
Getting the Right BBT Thermometer
Ask for a basal body thermometer at any medical store in your vicinity.
A good BBT thermometer will record a body temperature variance of even a tenth of a degree.
Some medical practitioners prefer a mercury or glass thermometer for recording Basal Body Temperature.
However, it would be best to go for a digital thermometer.
The advantage of using a digital thermometer is that it does not break easily and often has the provision for storing the temperature in memory if you are not able to note it down instantly.
The digital thermometers have indicators which beep when the thermometer is ready to record temperature.
Another great benefit is that after you record the temperature, there is absolutely no need to shake the thermometer to bring it down to the normal.
Charting BBT: The do's and don'ts
Read through the following guidelines in order to accurately chart your BBT and maximize your chances of getting pregnant.
From the very first day your menstrual cycle starts, start recording your BBT.
There are three possible body areas where you can record the temperature: the vagina, the rectum or the mouth. However, make sure that the same technique is maintained all through your menstrual cycle.
Do not change your thermometer in the midst of a cycle.
Prior to temperature recording, avoid getting up from bed, moving, smoking, drinking or eating.
Fix the time for recording temperature (half an hour to one hour variance is acceptable).
Remember that every temperature noting should be preceded by around 3 to 4 hours of continuous napping.
In case you sleep late or wake up early, normally record the temperature as well as the time.
It's good to sleep on time and avoid alcohol the night previous to recording temperature.
Temperature Record and Coverline Calculation
Every time you take your temperature, note it down. The temperature can either be recorded using paper charts or inputting the data in online software.
You will find paper charts available with your gynaecologist along with BBT thermometer kit.
Once ovulation is identified, go for computation of coverline, a straight line drawn subsequent to ovulation to help distinguish temperatures before (low) and after (high) ovulation.
Use an app
I highly recommend Fertility Friend app for charting your BBT. Just have it on your phone and have your phone by bedside.
You just have to reach it, fire the app and enter your temperature every morning after you measure it.
With an app you don't have to worry about drawing the coverline manually and figuring out things. Those will be done automatically for you by the Fertility Friend app.
Also when you ovulate that will also be marked automatically in the graph.
Charting your BBT is not a very big deal.
All you need to do is take your temperature every day and plot it on a chart. It is certainly a very exciting technique of becoming pregnant.